Japanese Firms Unveil 'First Real Estate STO' for New Retirement Home
Three Japanese companies have teamed up to launch what they said is the "first real estate securities token offering (STO) for retail investors in Japan."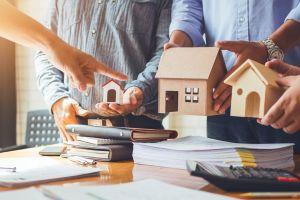 The collaboration involves security token specialist Securitize, advertising firm and Lifull Homes property listing website operator Lifull and real estate agency Enjoyworks.
And per a press release, the first STO to launch on their platform will be for a retirement home project in Hayama, Kanagawa Prefecture.
The project will fall under the remit of Enjoyworks' Hello! Renovation crowdfunding arm, which seeks to use community funds to fund new real estate developments.
The companies stated that the STO would create "convenience" for investors, and represented a "big step toward the large-scale use of STOs" in Japan.
The move, the firms added would "improve the liquidity of equity interests" and help remove the need for third-party providers of proof of ownership in the securities and real estate assets fields.
Last month, Lifull and Securitize announced the release of their platform that allows land building owners to offer digital securities pegged to the value of real estate assets.
Securitize, which last year received an undisclosed cash injection from the investment arm of STO-keen financial giant SBI, specializes in creating compliance systems for digital securities.
The platform allows token holders to make secondary transactions – with individuals able to transfer their digitized tokens to others under legislation approved by financial regulators back in May this year.
Token holders will also be able to trade their tokens for crypto, or use cryptoassets to purchase the digitized real estate tokens using smart contract technology.
___
Learn more:
Japanese Government Green-lights New Crypto, STO Regulations
Sony Just Proved That It Is Interested in Security Tokens
tZERO, Tezos Win a Multimillion Real Estate Tokenization Project
---