Is It Too Late To Buy Dogecoin as Elon Musk Loses Key Lawyer In Lawsuit - Bearish for DOGE Price?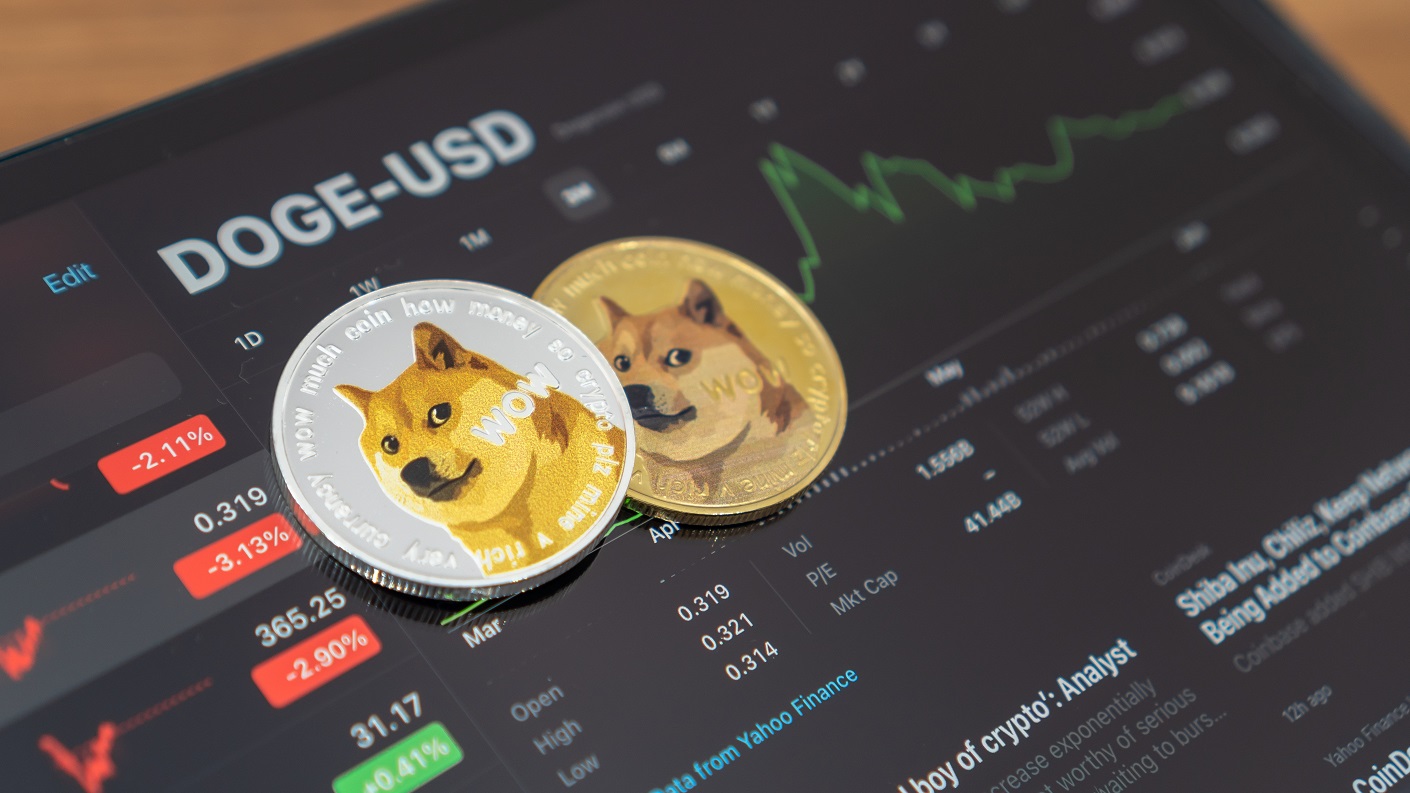 The ongoing Dogecoin (DOGE) insider trading case involving Tesla CEO Elon Musk has taken a new turn, as Musk's key attorney, Adam Gabor Mehes, has filed a motion to withdraw counsel.
With the DOGE price teetering on the edge of uncertainty, investors are left wondering if it's the right time to buy into the popular meme coin as the legal drama unfolds.
The Dogecoin Drama: A Look into Musk's Legal Troubles
Musk stands accused of using his social media influence to pump the DOGE price, then selling off his holdings when the price peaked.
The lawsuit alleges that Musk made use of $95 million worth of Dogecoin (DOGE) for personal gain, citing transactions that occurred between April 3 and April 6, which were allegedly connected to digital wallets held by Musk and Tesla.
During the period in question, the Twitter logo, which is owned by Musk, was replaced with the Dogecoin logo.
This change resulted in a significant 30% increase in the DOGE price, which rose from $0.07705 to $0.10109.
In response to these allegations, Musk's attorney Alex Spiro countered the plaintiff's attorney Evan Spencer, stating, "You specifically allege, without basis, that the following wallets 'belong' to Defendants."
Spiro continued, "You are wrong." Despite claims that Elon Musk's wallet contained more than $25 billion worth of Dogecoin, Musk has denied all accusations.
How Elon Musk's Legal Troubles are Affecting Dogecoin Investors
Legal records indicate that Mehes collaborated with the ex-CEO of Twitter for slightly more than a year and played an active role in multiple legal proceedings. The reason behind his decision to withdraw counsel remains unclear.
This recent event follows a leaked correspondence from the legal representatives of Elon Musk to the New York Post.
In the letter, Musk refuted claims of possession of particular crypto wallets that have been linked to potentially dubious Dogecoin (DOGE) trades.
Meanwhile, Tesla has brought on board Allison Huebert as a new attorney. Huebert comes with a strong background as a former litigation associate at Quinn Emanuel.
Musk had previously tweeted about creating a "hardcore litigation department" and hired Mehes a few months later.
As the lawsuit continues to make headlines, the DOGE price could potentially be affected by the outcome.
As of writing, DOGE is trading at $0.06563, up by 3.96% in the last 24 hours.
Despite the improving cryptocurrency market sentiment, investors may want to keep a close eye on the developments of this case and weigh the potential risks before deciding whether it's too late to buy Dogecoin.
While the legal drama surrounding Dogecoin and Elon Musk continues, Launchpad XYZ is building an all-in-one web3 platform that streamlines cryptocurrency and NFT trading.
The platform's web3 wallet allows for immediate self-custody of assets, and its proprietary decentralized cryptocurrency exchange ensures seamless trade execution.
Introducing Launchpad XYZ: A Comprehensive Web3 Platform
Launchpad XYZ is quickly gaining recognition in the crypto space as it actively develops a comprehensive web3 platform that will provide a single vantage point for users to explore decentralized finance (DeFi), play-to-earn web3 gaming, and the metaverse.
This endeavor intends to render the often "fractured and intimidating" web3 space more navigable for users.
The central allure of Launchpad XYZ lies in its comprehensive web3 trading and investment tools.
The web3 platform is slated to debut a superior trading terminal facilitated by its proprietary in-house decentralized cryptocurrency exchange (DEX).
This feature is designed to attract top-tier liquidity providers, ensuring smooth trade executions.
Launchpad XYZ is also set to offer a peer-to-peer (P2P) non-fungible token (NFT) exchange and an information hub named "Trading Edge."
This hub seeks to aid investors and traders in informed decision-making, supplying sentiment, news, market insights, and noteworthy trade setups from seasoned traders.
The Potential Upside of $LPX Token
Launchpad XYZ's comprehensive web3 ecosystem will be powered by the $LPX token, which will serve as the primary unit of account and exchange medium on the platform.
By staking a minimum of 10,000 tokens, users can enjoy exclusive benefits such as discounts on fees, access to partner discounts, NFT mints whitelists, presales, beta play-to-earn game launches, and community prestige badges.
The presale of Launchpad XYZ's native $LPX token has recently achieved a notable milestone of $1 million and shows no signs of slowing down.
If the current fundraising tempo persists, the presale could reach $1.55 million in the near future.
The $LPX token is set to list on major cryptocurrency exchanges later this year, with an initial exchange rate of $0.0565 per token.
Investing in the presale of the $LPX token presents the opportunity for potential gains by the time the token is listed on major cryptocurrency exchanges.
Dogecoin's fate may be unclear, but the future looks bright for Launchpad XYZ. With a cutting-edge web3 trading platform and presale of the $LPX token in full swing, Launchpad XYZ presents a compelling opportunity for investors looking to buy into the next big thing in crypto.
Disclaimer: The Industry Talk section features insights by crypto industry players and is not a part of the editorial content of Cryptonews.com.
---