Is It Too Late to Buy Cronos? CRO Price Shoots Up 30% and This Innovative Meme Platform Could Be Next
Disclosure: Crypto is a high-risk asset class. This article is provided for informational purposes and does not constitute investment advice. By using this website, you agree to our terms and conditions. We may utilise affiliate links within our content, and receive commission.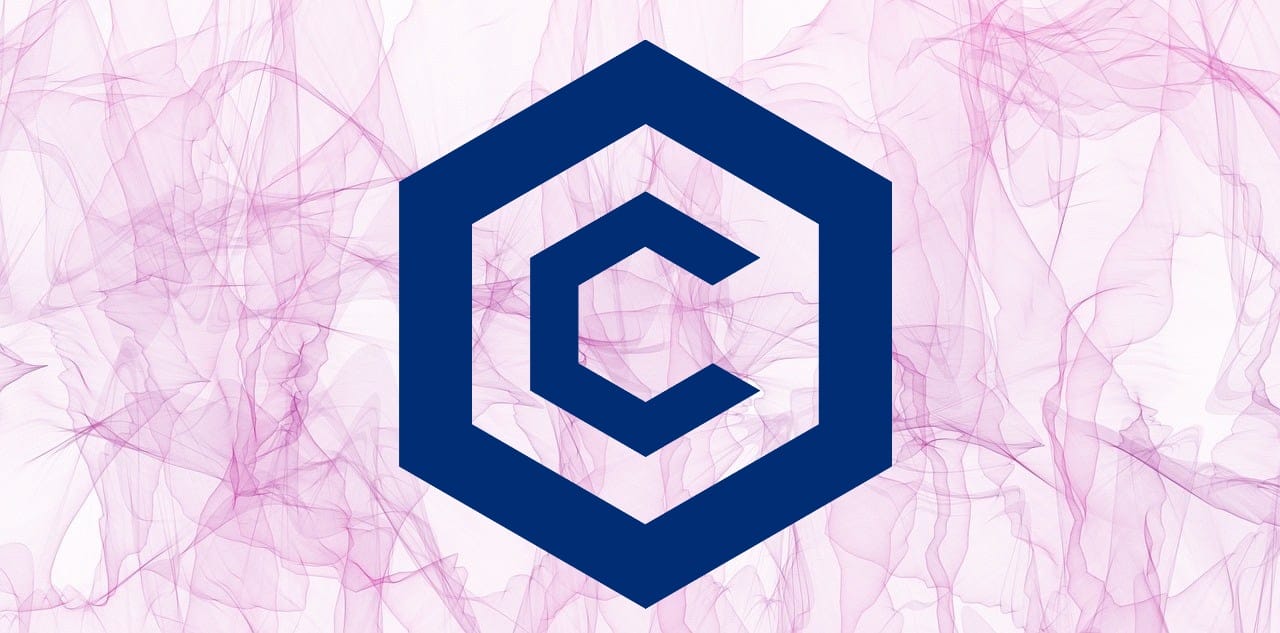 Crypto.com's native Cronos token has pushed high into the trading channel, but as CRO price shoots up +30% – is it too late to buy Cronos?
The multi-week upside move was triggered by an ambitious re-brand reveal by Crypto.com, which will see Cronos' website Crypto.org changed to Cronos-POS.org.
Cronos Network are now in the process of updating domain names across most of their URLs (targeted to be finished by January 2024) , however, the Cronos EVM chain will continue with its current domain.
🥳 Celebrating 2️⃣ incredible years of #Cronos!

Huge thanks to the #CROFam community for your support!

🌱 Watch as more dApps flourish on Cronos, offering something for everyone 👇https://t.co/LrtDehSOOh

Our commitment to growth is stronger than ever. Here's to the future! 🚀 pic.twitter.com/oFFmRd84rY

— Cronos (@cronos_chain) November 8, 2023
The price pump also coincides with the 2nd birthday of the Cronos proof-of-stake blockchain, adding further incentive to the ongoing rally move.
CRO Price Analysis: Will Cronos Chain Re-brand Rally Continue or Is it Too Late to Buy Cronos?

With price action pushing high, Cronos is currently trading at a market price of $0.0804 (representing a 24-hour change of +0.60%).
Cronos' rally has CRO price high in the trading channel, with today marking the 5th consecutive green day, amid a structurally impressive 20-day rally – placing Cronos in the top cryptocurrencies to buy in November 2023.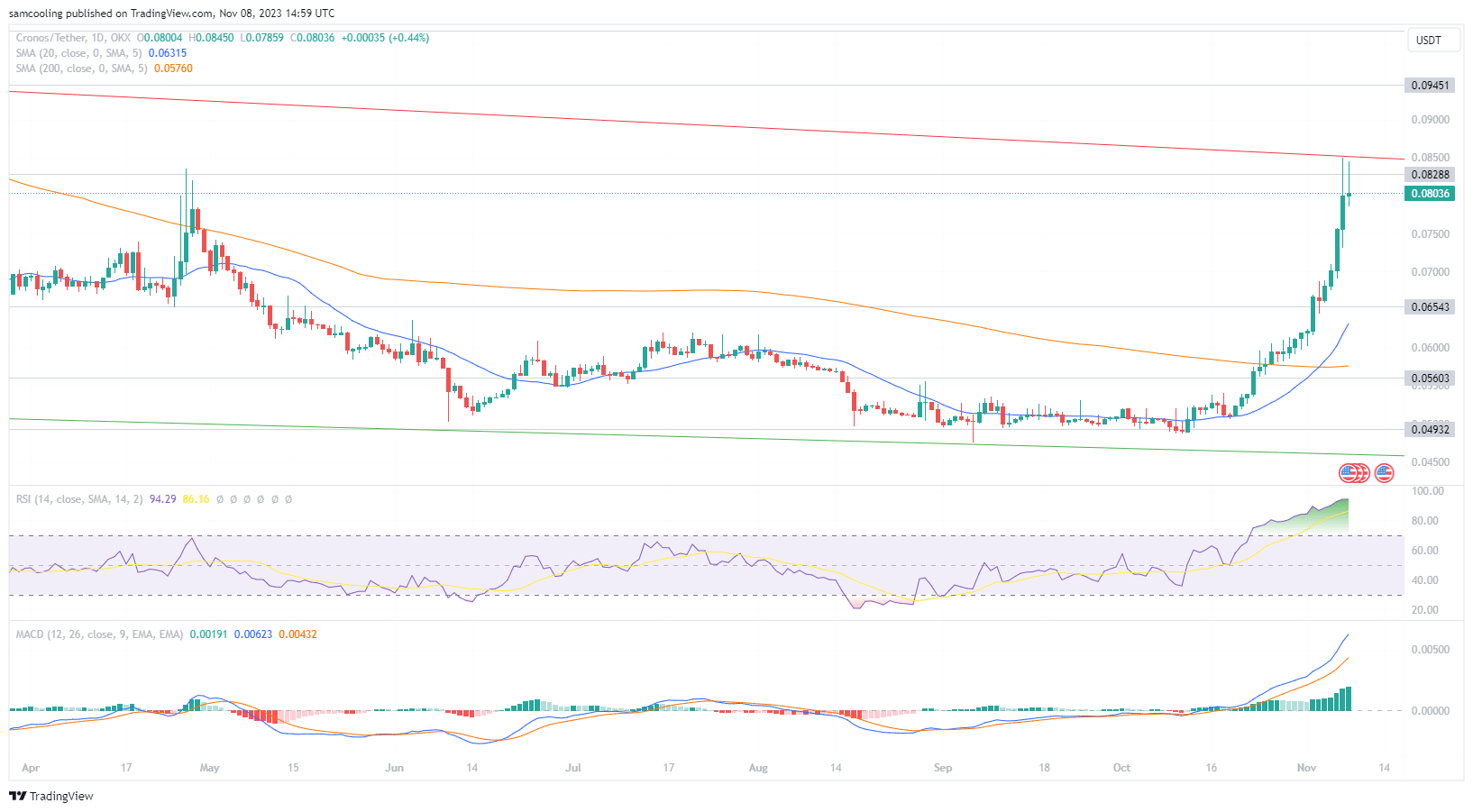 Ongoing price action reflects a major resistance around $0.08288, a historical resistance level that saw the price rejected back in late April.
However, this resistance test is likely to be different amid strengthened technical structure stemming from the rally move alongside a golden cross of the 20DMA and 200DMA on November 3.
Warning signs emerge from the RSI, which has overheated to a significant degree at 94.32, suggesting that price is overbought at these levels and likely to retrace.
Yet, remaining bullish sentiment on the MACD at 0.00193 highlights momentum, maintaining pressure on resistance as the CRO price stands strong.
Overall, CRO price looks well-defended here, with no obvious signs of weakness despite the ongoing resistance test, which is likely to make or break current structure.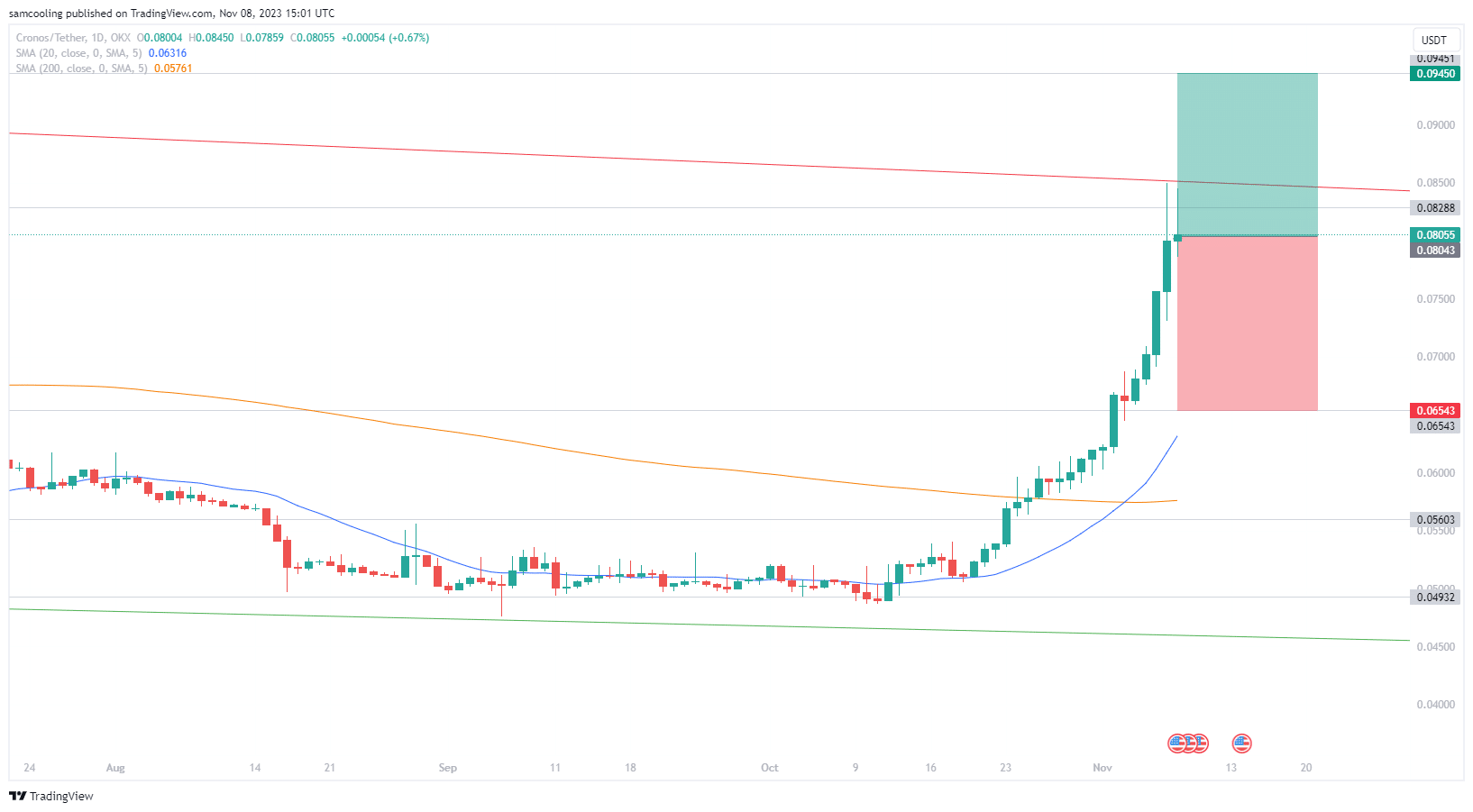 This leaves CRO price with an upside target at $0.0945 (a possible +17.49%).
Whereas downside risk could see CRO price retreat down to $0.06543 (a potential -18.65%).
Therefore, Cronos carries a current risk: reward structure of 0.94 – a mediocre entry, suggesting it could be too late to buy Cronos.
But while Cronos is facing a potential late-stage retracement move, interest is continuing to surge in the Meme Kombat presale, which is exploding as traders flock to the high-octane meme GameFi ecosystem.
Meme Kombat Hits $1.3M in Funding As Meme Coin Capital Floods Into Presale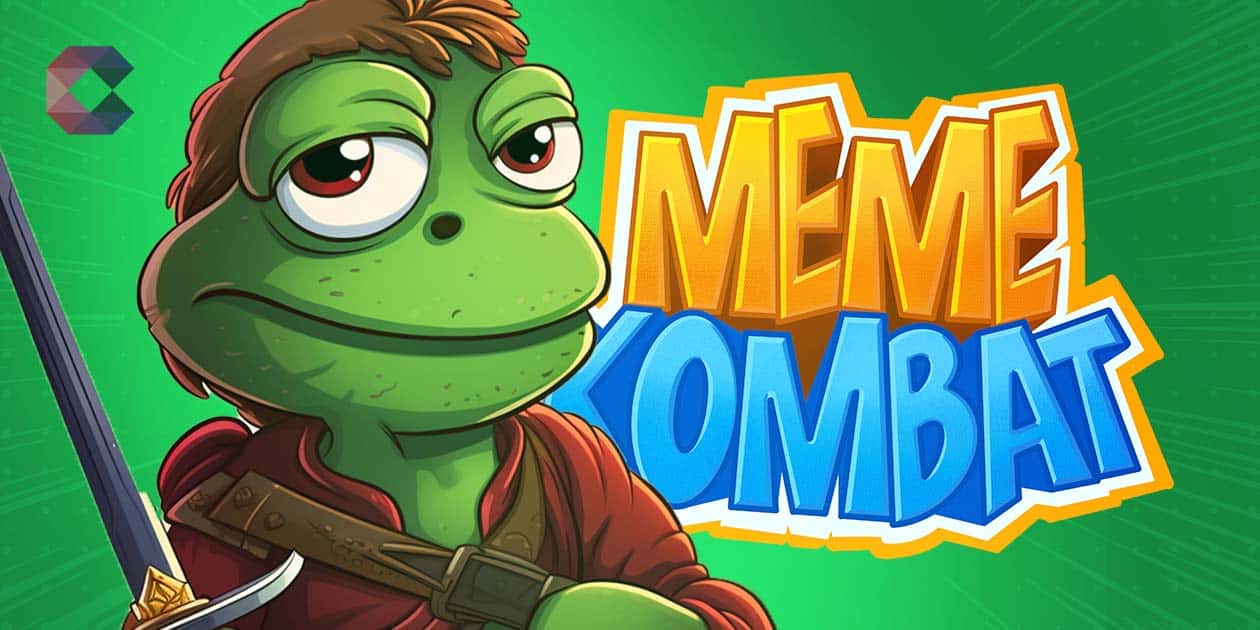 Meet Meme Kombat, a trailblazing initiative that has seamlessly blended the memetic love of nostalgic gaming, and GambleFi, into a decentralized Web3 platform.
So, what makes Meme Kombat tick, and why should potential investors keep a keen eye on this presale?
The essence of Meme Kombat lies in its captivating arena where characters aiming to tap into deeply tribal crypto communities lock horns.
Players have the liberty to place their bets on these animated battles, predicting the outcomes and possibly reaping attractive rewards.
With a sturdy promise of Season 1 showcasing 11 distinct meme characters, there's no shortage of action, and Season 2 is already on the horizon for December 2023.
The decentralized nature of the project, combined with the thrill of AI-driven battles, ensures that the outcomes are both transparent and unpredictable – every battle is a new experience, ensuring players stay engaged.
Meme Kombat Pits Leading Crypto Meme Communities in High Octane Staking Battles

The project isn't just about excitement; it's built on a foundation of trust – Meme Kombat's commitment to transparency is evident through initiatives like the impending security audit of their smart contract.
The findings of this audit will soon be public, a move that many projects shy away from.
The founder and project lead, Matt Whiteman, isn't an unknown entity in the crypto space.
His experience spanning two decades in process design, combined with his position as the COO of North Technologies, adds credibility to Meme Kombat.
When so many projects hide behind the veil of anonymity, Whiteman's open profile and the project's physical address in Amsterdam offer an extra layer of trustworthiness.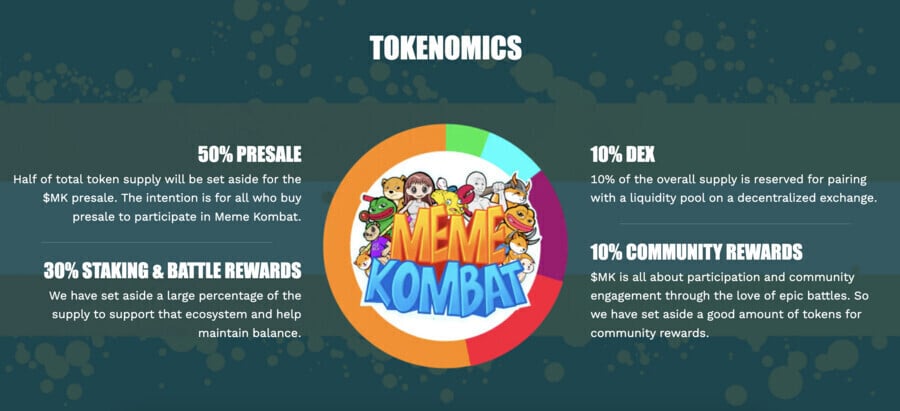 The tokenomics of Meme Kombat is also an appealing factor for potential investors – Stake the Meme Kombat ($MK) token, priced attractively at $0.183, and dive into a rewarding ecosystem.
With a generous APY of 112%, stakers not only benefit from passive income but can also use their staked tokens to place bets in the arena – this dual functionality – earning while gaming – sets Meme Kombat apart.
Intriguingly, engagement on the platform directly influences the income one can earn, so, the more you participate, the more you stand to gain.
With the GambleFi industry booming following coins like Rollbit, Meme Kombat seems poised to tap into this lucrative market with its innovative approach.
By merging memes, gaming, and blockchain, the platform is presenting something fresh to the crypto community.
For those looking to diversify their portfolio with a unique offering, Meme Kombat seems like an opportunity too good to miss – so, don't be left behind (stay tuned with the MK Telegram).
Embrace the future of meme-based gaming and betting with Meme Kombat.
Disclaimer: Crypto is a high-risk asset class. This article is provided for informational purposes and does not constitute investment advice. You could lose all of your capital.
---