Interview with Shane Rodgers: Navigating the Future of Crypto Markets amidst Regulatory Hurdles and Altcoin Saturation
Disclosure: Crypto is a high-risk asset class. This article is provided for informational purposes and does not constitute investment advice. By using this website, you agree to our terms and conditions. We may utilise affiliate links within our content, and receive commission.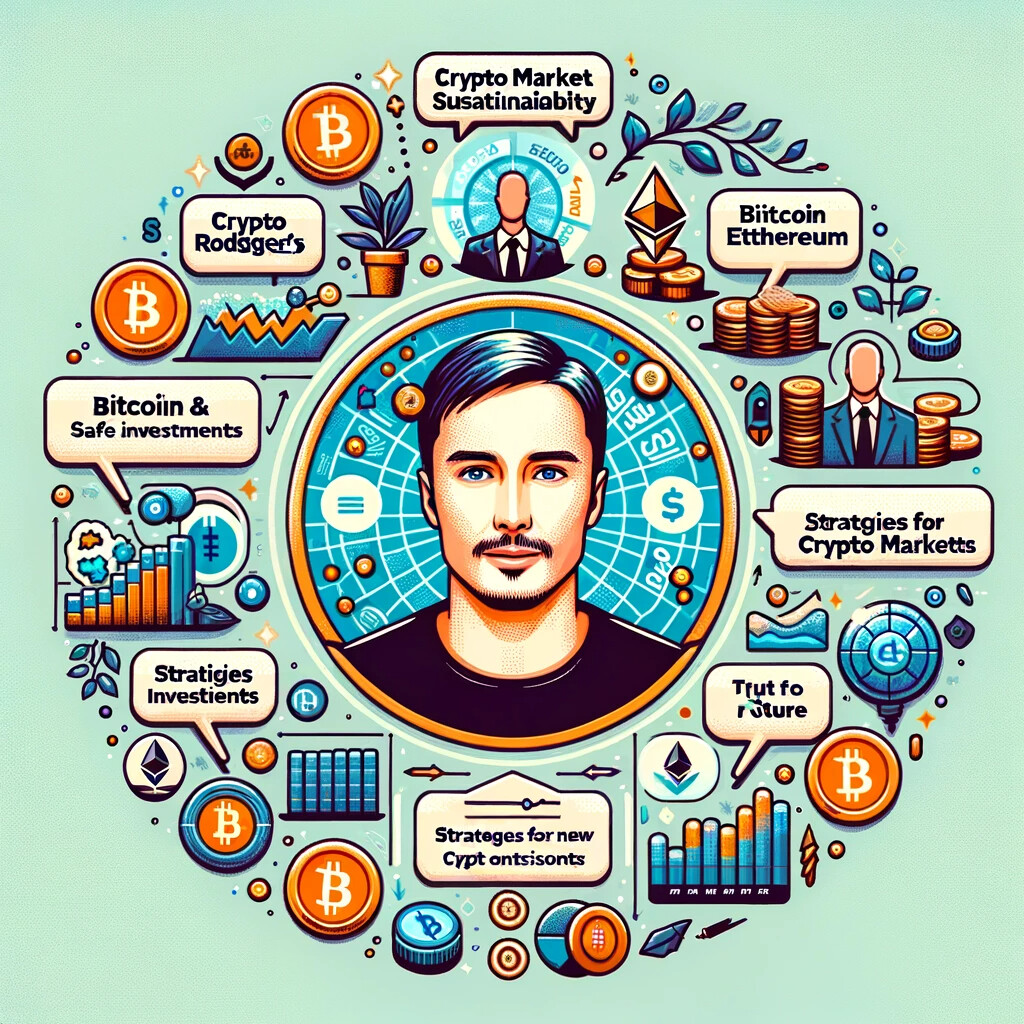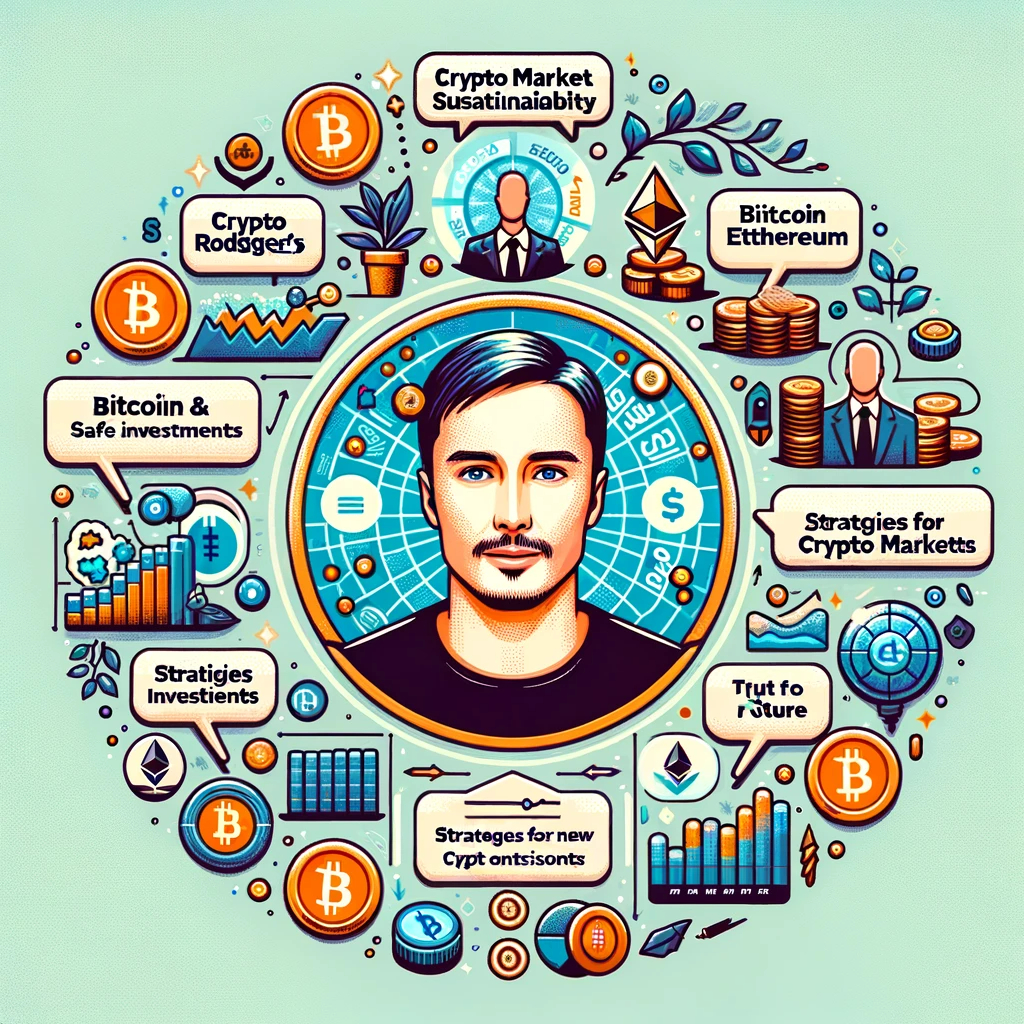 Since Bitcoin's inception in 2008, the cryptocurrency industry has witnessed an astronomical rise, transforming the very fabric of the financial landscape. However, this explosive growth has not come without its hurdles. 
From the pioneering days of Bitcoin to the plethora of altcoins saturating the market today, the industry has been plagued with regulatory challenges that policymakers and regulators grapple with. 
The recent downturn in the crypto market underscores the volatility of this burgeoning space. Yet, digital assets like Bitcoin are poised to remain key players in global finance. As the crypto ecosystem continues to innovate, it concurrently introduces new risks and uncertainties. 
Another notable case is QuadrigaCX, a Canadian crypto exchange that spiraled into bankruptcy after the unexpected demise of its CEO, Gerald Cotton. With funds locked in a cold wallet and the CEO's private key lost, the substantial assets became unattainable, spotlighting the challenges cold wallets present and emphasizing the urgency for transparent corporate governance in the crypto sector.
In this backdrop, we present an in-depth interview with Shane Rodgers, shedding light on pivotal themes such as:
Crypto Market Sustainability
Bitcoin and Ethereum as "Safe" Investments
Strategies for New Crypto Enthusiasts and Common Mistakes to Avoid
The Future of Crypto Markets
Join us as we navigate these pressing concerns and explore the future trajectory of the crypto industry.
Shane Rodgers: A Financial Virtuoso's Take on Cryptocurrencies
With over three decades in investment banking and corporate finance, Shane Rodgers stands as a beacon in the financial realm. His diverse roles span:
Co-Founder and CEO of PDX Advisors LLC and PDX Global Ltd.
Leadership in organizations like the Anglo Arabian Corporation and Chancellor Group, Inc.
Advisory roles in firms such as Capital General Partners and KKR Associates.
Board memberships with US Mining Inc. and Luminx Industry Corp.
Given Shane's multifaceted experience, his insights into the cryptocurrency market offer a unique blend of traditional expertise and futuristic vision.
Interview with Shane Rodgers
In this exclusive interview, we delve into the mind of Shane Rodgers, a renowned expert in the field. Discover his unique insights on the Future of Crypto Markets amidst Regulatory Hurdles and Altcoin Saturation. 
Crypto Market Sustainability
The Need for Tough Regulation: Shane emphasizes the necessity for clear and stringent crypto regulations. Without such clarity, the crypto space is vulnerable to a plethora of scammers, deterring mainstream investors. 
"For the crypto market to sustain itself in the long run, there must be a framework that ensures its legitimacy. As it stands, many investors cannot rationalize the existence of cryptocurrencies beyond mere speculation."
Bitcoin and Ethereum as "Safe" Investments
Perceived Value: The comparison of Bitcoin and Ethereum to gold and silver is often a topic of debate. According to Shane, "Equating Bitcoin or Ethereum with traditional safe havens is, at this point, a marketing-driven illusion." 
He believes that the perceived value of these cryptocurrencies is inflated by marketing strategies rather than intrinsic value.
Potential Competitors: The crypto world is evolving, with new blockchain platforms emerging, promising enhanced scalability and utility. Shane acknowledges the potential for competitors to Bitcoin and Ethereum but remains uncertain about which platforms might rise to prominence.
Strategies for New Crypto Enthusiasts and Common Mistakes to Avoid
Entering the Crypto World: For those new to cryptocurrency, Shane's advice is simple: "Tread with caution and do your homework." He warns against entering the space for sheer speculation, given the high risk of losses.
Mistakes Among Newcomers: Shane observes a myriad of mistakes made by newcomers, attributing most of them to financial illiteracy. "The majority of newcomers lack the financial knowledge required for crypto investments. They are often the least suited for such ventures," he opines.
The Future of Crypto Markets
Regulatory Evolution: As governments worldwide tighten their grip on crypto regulations, Shane sees this as a positive move for the industry. "Stringent regulations will pave the way for mass adoption and bolster support from the banking sector," he states.
PDX's Unique Position: Shane highlights that while PDX has valuable physical energy assets, their primary focus isn't on energy. 
Actually energy is not our focus, by a long shot. We have valuable physical energy assets in the background that provide our tokens with a hard asset underpinning, but the value of our project is vastly more dependent on the use cases we are developing in the payments, banking, and betting and wagering spheres. These are immensely valuable, and that value will directly reflect into our token price as we grow.
The real value of their project lies in the use cases they are developing in the payments, banking, and betting spheres. "These are immensely valuable sectors, and as we grow, this value will be reflected in our token price," Shane concludes.
Concluding Thought
As we stand at the cusp of a new era in digital finance, the insights and perspectives of industry stalwarts like Shane Rodgers become invaluable. His vast experience and profound understanding of both traditional finance and the emerging crypto space offer a balanced viewpoint that is rare in today's polarized discourse. 
The challenges are real, as are the opportunities. As we navigate the intricate maze of regulations, market fluctuations, and technological advancements, it's voices like Shane's that provide clarity, caution, and a vision for the future.
Acknowledgments:
We extend our heartfelt gratitude to Shane Rodgers for gracing us with his invaluable insights and for taking the time to share his expertise. 
His candid perspectives and deep-rooted understanding of the crypto industry have immensely enriched our discourse. 
We believe that such interactions pave the way for informed decisions, holistic understanding, and a brighter future for the crypto realm. 
Thank you, Shane, for your invaluable contribution! 
---