Goldman Sachs Opening Bitcoin Futures Trading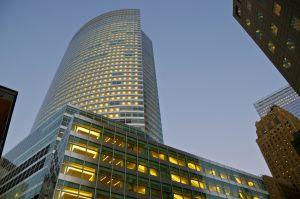 Investment banking giant Goldman Sachs is moving ahead with plans to set up the first Bitcoin trading operation at a Wall Street bank, The New York Times reported. While the exact launch date of the new trading operation is not yet set, the move came after the bank's board of directors signed off on the initiative.
Although Goldman will not immediately be buying and selling Bitcoin, a team at the bank is reported to be willing to go into that direction following regulatory approval, as well as having a plan on how to deal with the associated risks.
One of the Goldman executives overseeing the creation of the trading operation, Rana Yared, said the decision resulted from a growing number of inquiries from clients who expressed their interest in holding (or HODLing) Bitcoin. "It resonates with us when a client says, 'I want to hold Bitcoin or Bitcoin futures because I think it is an alternate store of value,'" she told the Times. She adds that Goldman had concluded that Bitcoin is not a fraud and does not have the characteristics of a currency.
They also intend on creating their own future, described as more flexible, known as a non-deliverable forward, which they will offer to clients. They have also hired their own first "digital asset" trader, Justin Schmidt, to handle the daily operation. Schmidt previously worked as a trader at hedge fund Seven Eight Capital before leaving last year to trade cryptocurrencies.
Futures contracts, also referred to as futures, are standardized exchange-traded financial derivatives that provide an agreement between a buyer and a seller to buy or sell an asset at a predetermined price on a predefined date.
Each futures contract represents a specific amount of the underlying asset and futures can be either cash settled or come with physical delivery. In the case of bitcoin futures, the underlying asset is the digital currency bitcoin.
For more details about the futures trading read our article How to Trade Bitcoin Without Actually Owning Bitcoin.