Former Gulag in Russian Arctic Bids to Become Bitcoin Mining Hotspot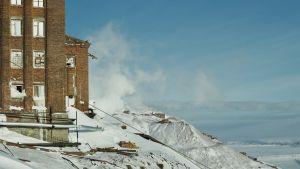 A Russian firm is set to open a hotel with a difference in the Arctic Circle – although it isn't the kind most folks would ever dream of visiting. Instead it's a crypto mining "hotel" fitted with ASIC bitcoin (BTC) mining rigs and powered with 11.2 MW of electrical energy.
In a uniquely crypto-themed twist, the Norilsk-based "hotel" will be housed in facilities owned and formerly operated by Norilsk Nickel, a company (fronted by Russia's richest man Vladimir Potanin) that is working on the launch of a government-approved tokenized metals trading platform.
Built on permafrost in the 1930s, Norilsk is one of the world's most northerly permanent human settlements – and was the center of the region's Gulag labor camps in Soviet times. Camp residents were put to work mining and smelting nickel and other metal resources in the city. Average yearly temperatures are a frosty -6 to -10°C.
The bitcoin mining project appears to be the brainchild of Norilsk's local authorities, which, per media outlet Zapolyarnaya Pravda, hinted that more mining operators could soon be welcomed to the region. The city's council leader stated,
"Building [mining farms] in the Arctic will attract large investments here. And that will undoubtedly drive up regional growth."
The facilities, run by a new Switzerland-based mining venture called BitCluster will initially be kitted out with 150 Chinese firm Bitmain's S19 ASIC rigs.
The media outlet added that BitCluster has entered into a direct agreement with the local energy provider, the Norilsk-Taimyr Energy Company.
However, it appears that the city council has been actively pushing for the mining industry to consider Russia's Arctic Circle territories as a destination – particularly for Chinese miners looking to relocate from the Middle Kingdom.
The city council's chairman Alexander Pestryakov has been actively courting mining interests since 2019, the media outlet added. As cooling expenses are almost non-existent and electricity costs are low, in the past the only barrier to mining ventures was poor internet connectivity.
Pestryakov claimed that high-speed internet infrastructure is now widely available in Norilsk, potentially opening the floodgates for more mining "hotel" initiatives in the near future.
__
Learn more:
Russian Ministry's Crypto Mining Plans 'a Cause for Concern'
Bitcoin Miners Are Using New Strategies to Hedge Risks
---