Financial Giant Invests Millions in Crypto Startup Ahead its IPO
Japanese financial giant SBI Group has made an "eight figure USD investment" in a Taiwanese blockchain startup named OwlTing that specializes in travel services and plans its initial public offering (IPO) next year.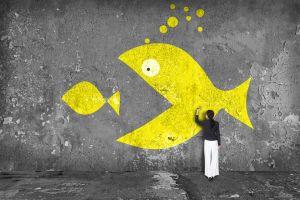 The Taiwanese company announced that SBI's deal amounted to 20% of OwlTing's total equity. OwlTing's most notable product is its blockchain-powered platform, OwlNest, which was launched last year.
The platform provides travel and hotel bookings, while the OwlChain product provides food safety services. OwlTing claims to have partnerships with 400 hotel operators in Taiwan and says it hopes to boost that number to 30,000 by 2019. The company also has offices in SBI's home country, Japan. Its CEO said, in a statement, "The investment from SBI will allow OwlTing to accelerate expansion into Europe and establish offices for global operations. Our most critical milestone next year will be our initial public offering on NASDAQ."
SBI has been attempting to broaden its wider Asian blockchain influence through a joint venture with Ripple, entitled SBI Ripple Asia. Partners include leading South Korean cryptocurrency exchange platform Coinone, whose Coinone Transfer payments subsidiary earlier this week announced that it would begin using xCurrent, Ripple's blockchain-powered cross-border payment platform.
SBI has twice delayed the launch of its cryptocurrency exchange platform, and now claims the exchange will be ready sometime this summer. The company's CEO has claimed that, once the platform is launched, it will become Japan's number one exchange "in the blink of an eye."
---