Filecoin, IoTeX & IPFS Bringing Decentralized Updates for Surveillance Cams
A new trio has been formed to work on the decentralization of the Internet of Things (IoT) - starting with updates for a surveillance camera.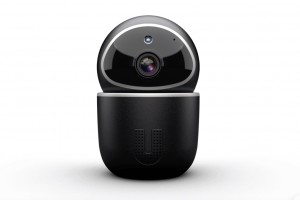 The partners-in-decentralization are privacy-focused blockchain platform for IoT, IoTeX, a protocol and peer-to-peer network for storing and sharing data in a distributed file system, InterPlanetary File System (IPFS), and decentralized storage network Filecoin, one of the top ICOs of 2017.
"Our first use case?", tweeted IoTeX, "Decentralized firmware updates for Ucam! From identity to storage to data marketplaces, more use cases are on the way."
As the case study overview explains, Ucam is a privacy-protecting surveillance camera for the consumer market manufactured by Tenvis, combined with IoTeX decentralized technology - meaning, "everything is owned by the user."
IoTeX utilizes an implementation of the decentralized identity (DID) specification thanks to which each person has a self-sovereign identity with a cryptographic signature, while all devices, vendors, and other entities get their own identities as well. Each DID can be validated on the IoTeX blockchain.
IoTeX uses IPFS for the device's firmware updates, and Ucam is using IPFS' decentralized storage network.
"While IoT has long been touted as an important use case for blockchain, IoTeX is one of the first companies to actually combine a blockchain-based, decentralized (self-sovereign) identity, smart contracts, and distributed storage successfully in a mass-market consumer device," they said.
Only the operator with a valid IoTeX decentralized identity (DID) key can update the rollout policies for firmware, the post said. Firmware, unlike software updates, they argued, carry more power to modify hardware functions and keep malicious code hidden from virus scans. So, the IoTeX firmware validation process for Ucam, according to its creators, addresses a major risk in IoT devices: "the potential for malware to hijack the hardware itself." Therefore, a smart contract enables devices to validate that firmware comes only from an authorized account.
The addition of Filecoin will provide major benefits, among which are, as the post said:
IPFS and Filecoin together have the potential to give people sovereignty over their data
they could provide storage that better aligns with users' privacy goals
the two have the potential to unlock competitive pricing for long-term storage of video data, as Filecoin storage could make long-term storage "much more affordable."
"Our work on decentralized IoT firmware updates via IPFS is just a start," said IoTeX CEO Raullen Chai, "from storage to identity to data marketplaces, we look forward to working with IPFS and Filecoin to build full-stack decentralized solutions for IoT." Chai added that IPFS and Filecoin "perfectly fit into IoTeX's stack for continuously storing and processing billions of IoT devices around the world."
While currently used for firmware delivery, the plaftorm's use of IPFS and Filecoin with the Ucam and other devices, should be expanded in the future. There are also discussions with out-of-home surveillance camera manufacturers, and the team's been working "with a supplier of "trusted tracker" devices that can measure everything from geolocation to temperature, light, motion, and vibrational shock."
IoTeX concluded that they see IPFS, "particularly in tandem with Filecoin, as having the potential to give people sovereignty over their data while also benefiting from its use."
---