Exit Scam Fears as Major Darknet Site ICO Promises 700% Growth in 6 Months
Russia's biggest darknet community, Hydra, has released a white paper as it prepares to issue an initial coin offering (ICO) that it says will see token growth skyrocket by 700% by June next year.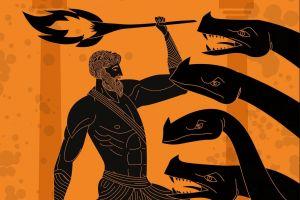 Hydra's white paper takes the form of an investment memorandum (link here, although the memo can only be accessed using anonymity browsers such as Tor).
The memorandum's authors state that the token launch will take place on December 16, and claim that Hydra is now so large it can safely claim to be "in the top 10 of Russian internet companies."
The operators say they are seeking USD 146 million in the token sale.
They claim they want to use these funds to create a new platform named Eternos, which will comprise a cryptocurrency exchange and an over-the-counter (OTC) trading marketplace. The platform will also include a new encrypted messaging service and a privacy-enabling browser.
But, per experts interviewed by Forklog, there is every chance that Hydra operators could be attempting an exit scam.
Sergey Simanovsky, CEO at blockchain investment firm the Golos Fund, stated,
"There is the risk [of this ICO being an] exit scam, as well as legal issues. And, in fact, there is a risk of investors placing their trust in a very narrow group of [Hydra] beneficiaries."
The media outlet also quotes Roman Yankovskiy, a member of the Russian Federal Bar Association's digital economy commission, as stating that the ICO was a "potential scam." He added, that "There's a very good chance that investors will end up not getting any compensation for these tokens."
Authors at Bits.Media opine,
"[There is a danger that] the organizers of this 'dark' ICO will simply disappear with investor funds, and Hydra will shut down. After all, Hydra owners are risking nothing but their reputations on this sale."
It is highly likely that legal authorities in most countries in the world would consider Hydra token purchasing as directly financing organized crime group and funding drug trafficking and/or money laundering activities.
Hydra wants investors to buy tokens, each priced at USD 100, in packages of 100, and will only accept payment in Bitcoin (BTC).
---