Executive Director of Wyoming's Stablecoin Project to Earn More Than Governor Mark Gordon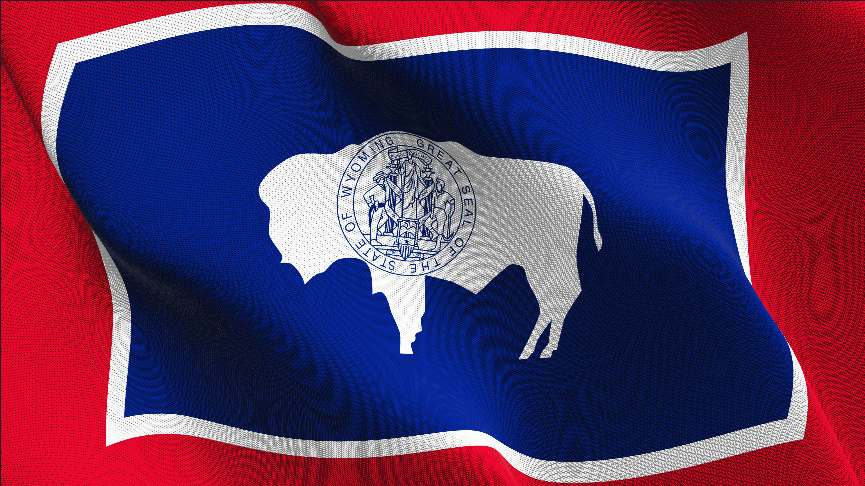 The US state of Wyoming is seeking to hire an executive director for its new stablecoin project, and the position will pay an annual salary of $150,000, which is $10,000 more than the state's governor.
According to the job post for the position, the executive director will be in charge of carrying out the mission of the Wyoming Stable Token Commission, an entity that was set up following the passing of the Wyoming Stable Token Act earlier this year.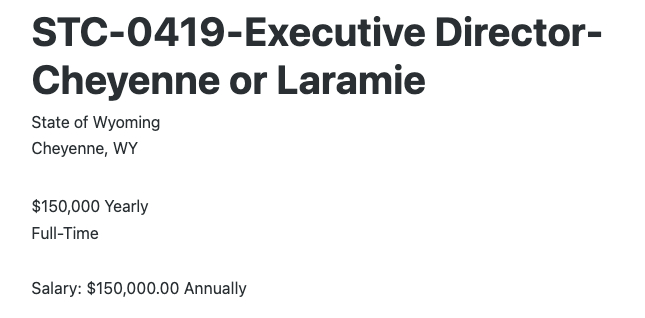 The Act was first proposed in February 2022 by state Senators Chris Rothfuss and Tara Nethercott and House representatives Jared Olsen and Mike Yin.
The Act authorizes the Commission to issue a US dollar-pegged stablecoin in Wyoming that is redeemable for dollars held by in the state's bank account.
In the job post, the Commission said it is looking for a candidate that can bring "connections and expertise in the blockchain industry."
It also said the right candidate should be familiar with Wyoming's legislative processes and key stakeholders, have "an understanding of cryptocurrency economics," as well as have "an awareness of currency, banking, securities, and other financial system aspects […]."
Former Circle general counsel on Commission
The Wyoming Stable Token Commission is currently made up of the state's Republican governor Mark Gordon, the treasurer, auditor, and four crypto and payments experts.
Among the experts on the Commission is Flavia Naves, a former general counsel at Circle, the issuer of the popular stablecoin USD Coin (USDC).
In a comment to Bloomberg, Michael Pearlman, Governor Gordon's communications director, said the Commission plans to work fast in order to get a stablecoin issued by the end of 2023, a timing that would make it the first US state to issue a stablecoin.
"Given the enacting legislation has a timeline of issuing a token by the end of the year, I believe they are hoping to work expeditiously," he said.
The most pro-crypto state
Republican-controlled Wyoming is known as one of the most crypto-friendly states in the US.
Wyoming is also the home state of Republican Senator Cynthia Lummis, widely known as one of the most pro-crypto members of the US Senate.
Among other things, Senator Lummis has attended the Bitcoin 2023 conference in Miami, and has stated that "digital assets are the future of financial innovation."
---