Ethereum Classic Owners Got Richer by 25% in Less Than an Hour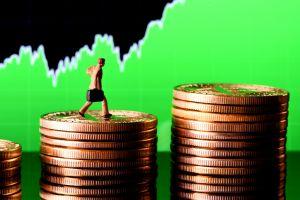 Cryptocurrency exchange Coinbase announced on Tuesday that they're adding support Ethereum Classic, the cryptocurrency that was hard forked off the Ethereum blockchain in July 2016. Following the news, ETC price spiked - around 25%, while the trading volume more than doubled.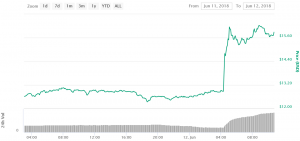 A further date for formally launching the trading of Ethereum Classic on Coinbase will be announced on September 5th, the company said. The news was incredibly well-received by the market, which found ETC at USD 12.88 before the announcement, to as high as USD 16.15 after the announcement, reflecting a 25% gain in less than an hour.
Also, the 24 hours ETC trading volume more than doubled from USD 126m, to USD 289m, according to coinmarketcap.com data. Moreover, Bitinfocharts data shows how the number of active addresses has changed: people who had a stash of ETC hidden away somewhere jumped at the news, and the number leaped from 11,580 on June 10th to 25,930 today, June 12th.
The move also comes just months after Coinbase reiterated in March that it had not made any decisions for adding new assets, following a similar note made in January. At the time, the company said, "The internal asset selection committee has been assessing assets using our Digital Asset Framework, but no assets have been recommended to the Coinbase executive team."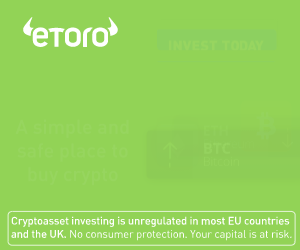 Some had already questioned Coinbase's selection process, calling it "random, if not altogether dubious." How the addition of Ethereum Classic fits into this description - or if it does at all - remains unclear at this time.
As reported last week, Coinbase is reportedly close to securing registration with the US Securities and Exchange Commission (SEC) as a so-called 'broker-dealer'. It could open the door for many more digital assets being listed on the platform.