Ethereum-Based Casino Coco Achieves $36 Million Transaction Volume On Launch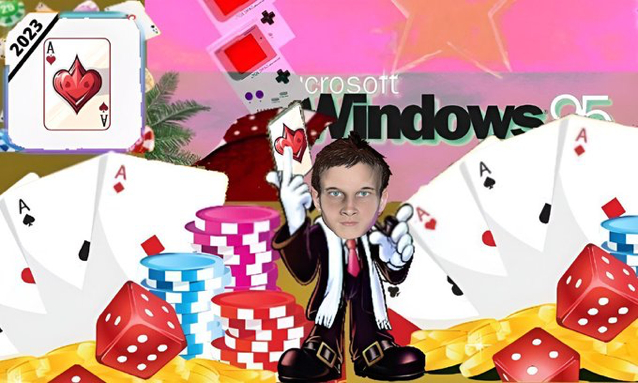 Crypto casino platform Coco records a staggering debut as it nets over $36 million within 12 hours according to data on Etherscan.
The project launched on the Ethereum blockchain inspired by the Milady NFT project which has attracted many users with recent releases.
The staggering growth of the platform has left several observers speculating about the future growth of the company as well as digital asset casino platforms in the decentralized finance (DeFi) sector.
COCO, the platform's native token skyrocketed over 1,200% within the first 24 hours after its official listing. The token now trades a little over 8 cents at press time with a market capitalization of $8.8 million.
COCO gained rapid traction following its listing by Poloniex, a crypto exchange on Friday giving the platform exposure as users pivot in web3 casinos.
Experts say a big catalyst for the platform is its combination of meme coins and other tokens alongside native casino tokens. This variety gives users the perfect blend and range giving users more value.
The casino also launched a slot machine focused on Dogecoin and Pepe alongside another inspired by Milady NFTs.
Coco prides itself in transparency with games on the platform generating a seed and going further to display the hash using the notable SHA256 algorithm creating fair gameplay for all users.
The platform offers users multiple casino games including casino hold 'em, blackjack, baccarat, etc.
A pivot to on-chain casinos
The crypto winter led to trades and investors accessing other industries in search of the next greenfield to make the most of their digital assets. With slowing volatility in recent weeks, on-chain casino platforms have caught the attention of many web3 users.
Before Coco's launch, blockchain-based platform Hamters.gg rolled out an online casino with harms tees racing live.
The game got the attention of the wider digital asset community as users placed bets with BUSD.
"The hamsters are real and the bets are real. The hamsters are running on a track and the first hamster to cross the finish line wins."
Crypto traders are known for hoping in on online casino platforms especially when there is low liquidity in the market and at the rise of new memecoins.
The trend was seen during the rise of Dogecoin and Shiba Inu which both soared to billions of dollars in market capitalization.
A major benefit of crypto betting sites is the elimination of third-party intermediaries popular in traditional betting sites for quick transactions and verification processes.
---