ETH Decouples from BTC with Use Cases & Competition in Focus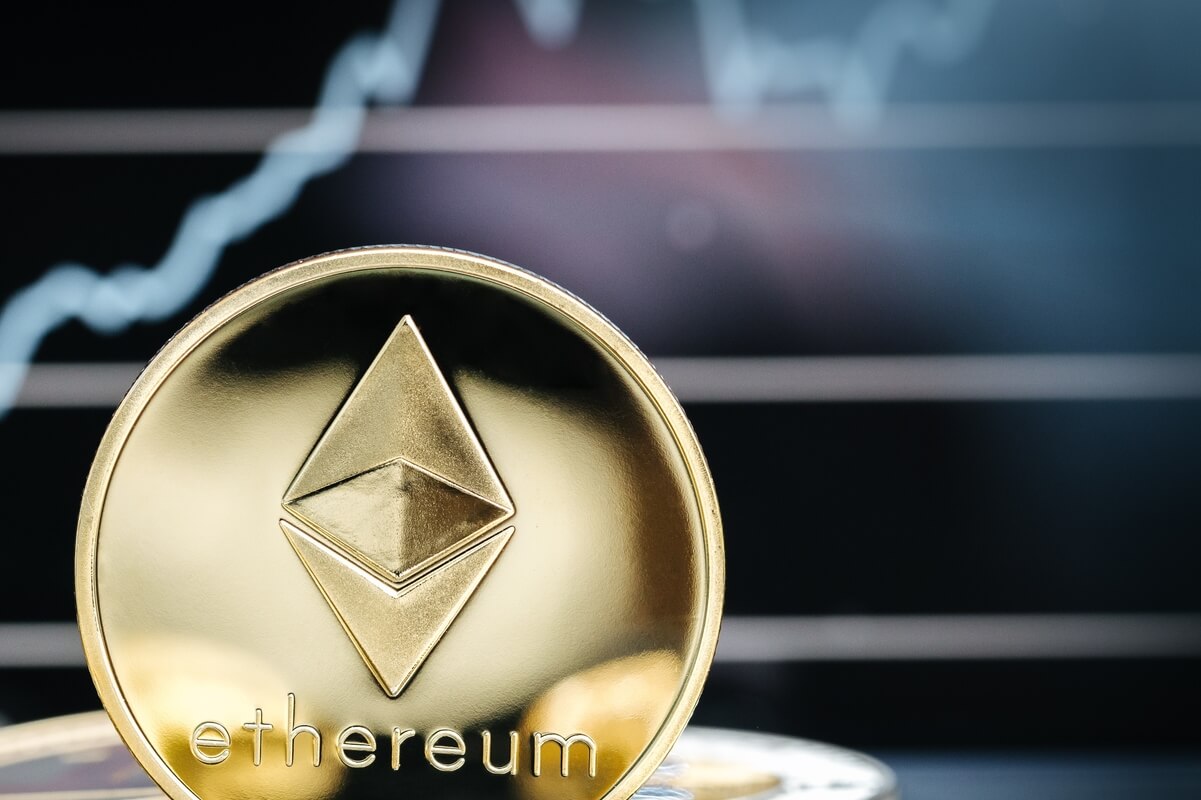 Following a period of consolidation in August, the price of ethereum (ETH) has seen a sharp rise in the market since the end of the month, outperforming bitcoin (BTC). Much of the rise is attributed to an increasing interest in crypto use cases rather than pure store of value, with less price correlation between cryptoassets being a likely result. However, ETH is also facing increasing competition.
Writing in a market intelligence report just this weekend, Philip Gradwell, Chief Economist at on-chain analytics firm Chainalysis, noted that ETH is an asset that "is actively being used, primarily in DeFi, rather than being held as a passive investment."
Illustrating the increasing use cases for Ethereum, he pointed to data showing that Ethereum's on-chain flows in 2021 have been between "a large and diverse set of use cases." Among these is also a growing share called "unnamed services," which Chainalysis said refers to merchants for goods and services that are so new that they haven't been properly categorized yet.
Gradwell further explained that so-called "asset-specific use cases" shows that crypto as a whole has now moved on, from previously just being a tool for speculation. This, Gradwell opined, may mean that different cryptoassets will "become less correlated in the future," requiring investors to "more actively manage their portfolio."
But together with rising ETH prices also comes increased transaction fees on Ethereum, which have now reached their highest level since May.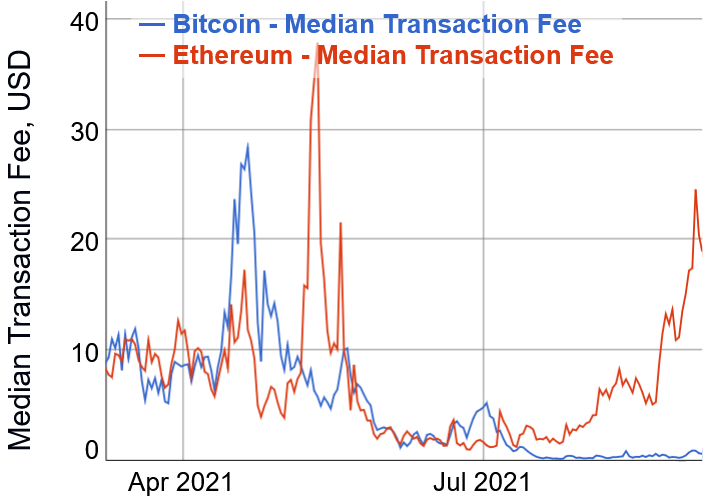 This has happened even as the amount of ETH transferred on-chain has declined, with Chainalysis reporting a decline from 50-70m ETH per week in May and June, to 20-25m ETH per week in August. However,
According to the analysis firm, the lower volume, but higher fees, suggest there is currently high demand for on-chain transfers.
"When willingness to pay is that high, it is clear that demand is higher than before," Gradwell said. However, he also added that "much of that demand is now being met on other blockchains," including faster, cheaper but more centralized options such as Solana (SOL) and Binance Smart Chain (BSC).
Solana and Binance Smart Chain have both seen strong growth in on-chain activity this year, as high transaction fees on Ethereum have pushed many new DeFi users in particular over to alternative blockchains.
Meanwhile, Martha Reyes-Hulme, Head of Research at digital asset brokerage and exchange Bequant, also noted that the bitcoin dominance – bitcoin's share of the overall crypto market valuation – may continue to weaken "as investors branch out to other areas of the market."
Reyes-Hulme further pointed out that investors now appear to be "focusing more on use cases than purely store of value," with non-fungible tokens (NFTs) in particular gaining traction:
"NFTs are the tinder that ignited this latest move, capturing the public imagination and leading to over USD 3bn in transaction volume on OpenSea, the eBay of NFTs, in August alone, and over 10 million users now on Metamask," the crypto researcher said in an emailed comment.
Meanwhile, Ulrik Lykke, Executive Director at crypto hedge fund ARK36, also said in a comment this weekend that he is seeing "a wave of liquidity" flowing into altcoins:
"As a result, bitcoin has been losing market cap dominance to altcoins," Lykke said, adding that "it will be interesting to see if bitcoin can reclaim these losses or whether altcoins will outperform bitcoin and gain even more market cap dominance benefiting from a bigger network effect."
At 13:30 UTC, ETH was down by 0.6% for the past 24 hours, trimming its weekly gains to less than 21%. Meanwhile, bitcoin was up by almost 3% in a day, after breaking through the key USD 50k level on Sunday. Over the past 7 days, BTC was up by 5%, currently trading at USD 51,351.
____
Learn more:
- Ethereum Developers On Why They Don't See Cardano & Binance Chain As Rivals
- Ethereum's Hope No. 1559: What It Does and What It Doesn't Do
- Bitcoin and Ethereum Can Coexist With DeFi Bridging the Two
- Pantera CEO Trims Bitcoin Price Forecast For 2021, Sees ETH Outperforming
---