Enter Frida Kahlo's Red House: Decentraland is Preparing 'Mind-Bending Installations' for Metaverse Art Week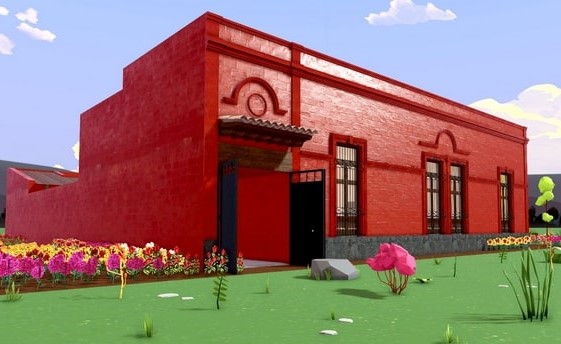 The metaverse project Decentraland (MANA) has announced the lineup for its 3rd annual Metaverse Art Week titled The World is Made of Code, which includes "mind-bending" work from contemporary artists and contributions from a Ukrainian non-fungible token (NFT) project.
According to an announcement from Decentraland, the Metaverse Art Week 2022 starts on August 24th and lasts until the 28th, and it will feature works from a range of artists and designers from around the world, as well as major art houses like Sotheby's, art communities and creative groups like Artnet and UXartlab, and NFT marketplaces OpenSea and Rarible, among others.
Additionally, well-known names from the world of contemporary art, including Burton Morris and Frida Kahlo's Family, will exhibit "mind-bending installations," Decentraland said in an emailed statement.
When it comes to Frida Kahlo's Family, they will launch the Frida Kahlo Family Red House in collaboration with Ezel.Life, which will be an immersive experience showcasing the first half of the famed artist's life.
The "partnership is bringing never-before-seen artwork from Kahlo to the metaverse," said the press release.
The works are categorized as Contemporary Art World, Web3 Art Spaces, and Digital Artists & Communities.
Among the contributors to this year's Art Week is also the Ukrainian Meta History – Museum of War, a charitable NFT project launched to document facts about the war in Ukraine.
Activities during the Art Week will be centered around a virtual 3D sculpture garden known as Art Plaza, described by Decentraland as a "gravity-defying open air museum." Among the activities are gallery exhibitions designed by the community and art collectives, as well as various discussion panels and round-tables, the announcement said.
The announcement stated that,
"[T]he third annual Metaverse Art Week will explore how the human spirit is hardwired to elicit an emotional response when presented with art inspired by mathematical designs present in nature, and how metaverse technology is pushing the boundaries of programmatic art and redefining what an immersive experience is."
In a comment, Sam Hamilton, Creative Director of the Decentraland Foundation, said that this year's Art Week comes at a "pivotal moment for the larger adoption of Web3 technology and decisions about our digital reality."
"This year's Art Week is a love letter to what the next generation of artists are doing in the metaverse," he added.
Inspired by this year's Venice Biennale, a "huge component" of the art week focuses on sculptural and architectural design, "showcasing the next generation of what virtual worlds will look like," said the announcement.
---