Choose Your Shitcoin - Musk vs Zuckerberg Cage Fight Inspires New Crypto Tokens, $MUSKVSZUCK Trending on DEXTools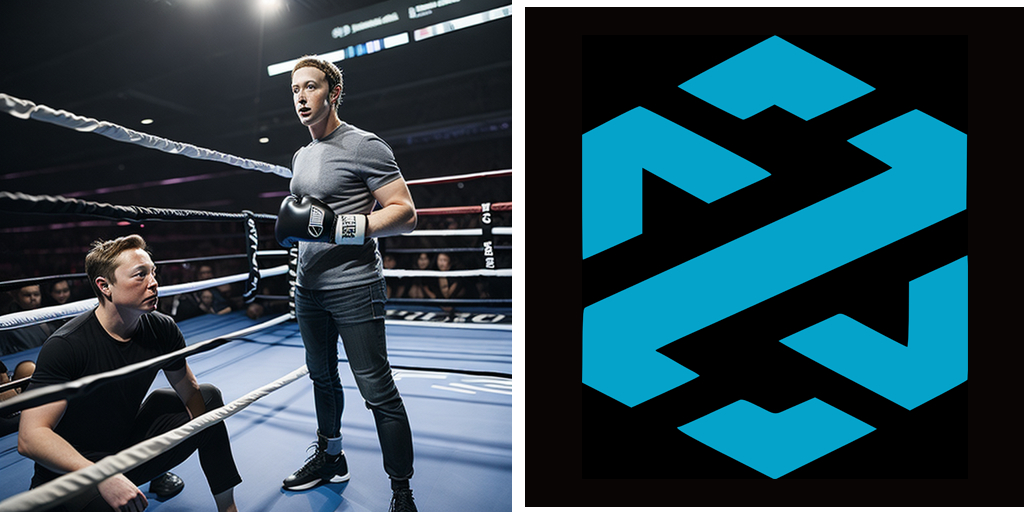 The Elon Musk vs Mark Zuckerberg fight being confirmed has predictably led to several new crypto coins trending on DEXTools, alongside going viral across social media platforms and inspiring hundreds of new internet memes.
Mark Zuckerberg to Elon Musk - 'Send Me Location'
While the Tesla and SpaceX CEO started it in the tweet below yesterday, the Facebook CEO raised the stakes on Instagram, posting a screenshot with the message 'send me location'.
Elon Musk replied 'Vegas Octagon', a metal chain-link cage within the UFC Apex center in Enterprise, Nevada.
Musk vs Zuck - Choose Your Fighter
Mark Zuckerberg, 39, has been training in Brazilian Jiu Jitsu for the last year under Dave Camarillo - a former mentor of UFC fighters - and has even taken first place in a Silicon Valley BJJ contest.
He also claims to have completed 'the Murph Challenge' in under 40 minutes, which is a one mile run, followed by 100 pull ups, 200 push ups, 300 squats, and another one mile run.
Elon Musk, 51, on the other hand self-admittedly 'almost never works out, except for picking up my kids and throwing them in the air.'
His secret weapon however is 'this great move that I call 'The Walrus', where I just lie on top of my opponent and do nothing', the billionaire tweeted.
New Cryptocurrency Tokens Trend
Jerome Powell inspired a new crypto token yesterday with his comment that the Fed considers stablecoins money - $POWELL soared into the top crypto gainers on DEXTools - albeit with a low DEXTscore and some audit warnings.
Musk and Zuckerberg have continued that trend today, with more high risk trading opportunities popping up.
Dogelon Mars (ELON), which has been around for some time, is up 10% today, one of the few altcoins to be pumping double digits. Most of the crypto market's focus has been on Bitcoin's several thousand dollar rise in the past 72 hours, back to around the $30,000 level.
Some brand-new cryptocurrency tokens were also listed on Uniswap inspired by the cage fight - including Musk vs Zuck (MUSKVSZUCK), with a market cap of $900k and a 1 billion supply according to DEXTools.
$MUSKVSZUCK is up 15% at the time of writing.
Genius Playboy Billionaire Philanthropist (GPBP) was another Elon Musk themed meme coin listed today, and making it into the top trending coins.
$GPBP is currently hot pair #8 on DEXTools.
Related
Disclaimer: The Industry Talk section features insights by crypto industry players and is not a part of the editorial content of Cryptonews.com.
---