Dozens of Altcoins Outperform BTC, Fueling Altseason Talks
Disclosure: Crypto is a high-risk asset class. This article is provided for informational purposes and does not constitute investment advice. By using this website, you agree to our terms and conditions. We may utilise affiliate links within our content, and receive commission.
The cryptocurrency market shows its intriguing, even if unpredictable, face yet again with dozens of altcoins from the top 100 coins outperforming Bitcoin in the past week. This has led many in the Cryptoverse to ask that all-too-familiar question yet again: has the altcoin season begun?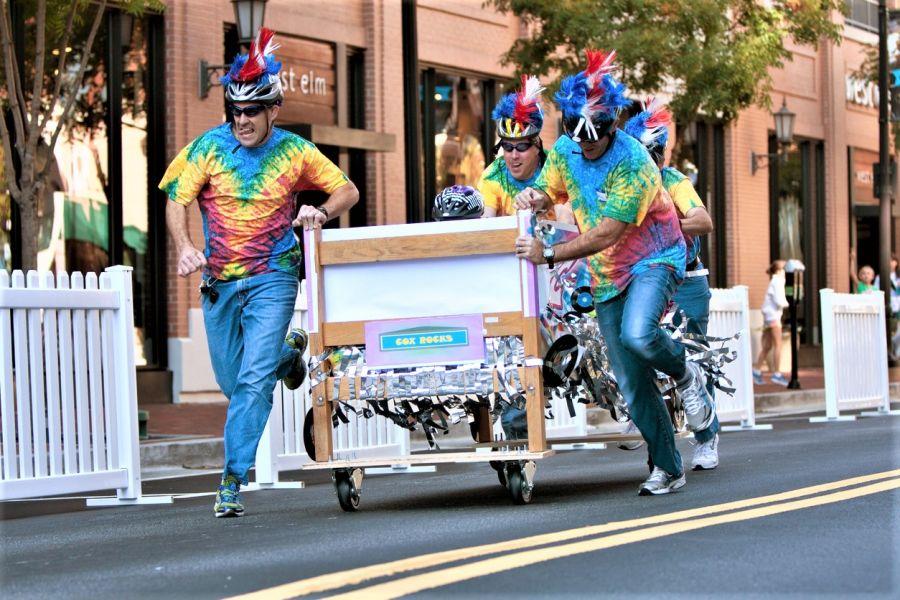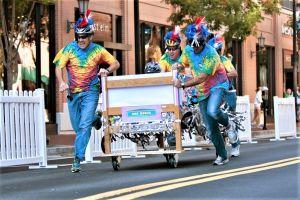 Source: iStock/BluIz60
While the most popular coin of them all shows a growth of 4.67% in the last seven days (08:51 UTC), numerous others have risen beyond that. Twenty-six other tokens, to be precise. Looking in the top 10 group, we find Ethereum, Litecoin, Bitcoin Cash, Monero, and EOS surpassing BTC, in that order. Ethereum has seen a rise of 4.86%, while EOS appreciated 15.43%.
As a matter of fact, EOS is currently in the 10th spot of the most-appreciated coins, the first place being occupied by Karatagold Coin with a rise of 84.33% in the last seven days. This 43rd coin among the top 100 is followed by the 44th coin, NEXT, which saw a rise of just above 70%.
RIF Token, with a growth of 4.68, is just above Bitcoin. It is preceded by coins such as Ethereum Classic (4.74%), Cardano (5.18%), Dash (8.90%), and others.
Best performing coins from the Top 100: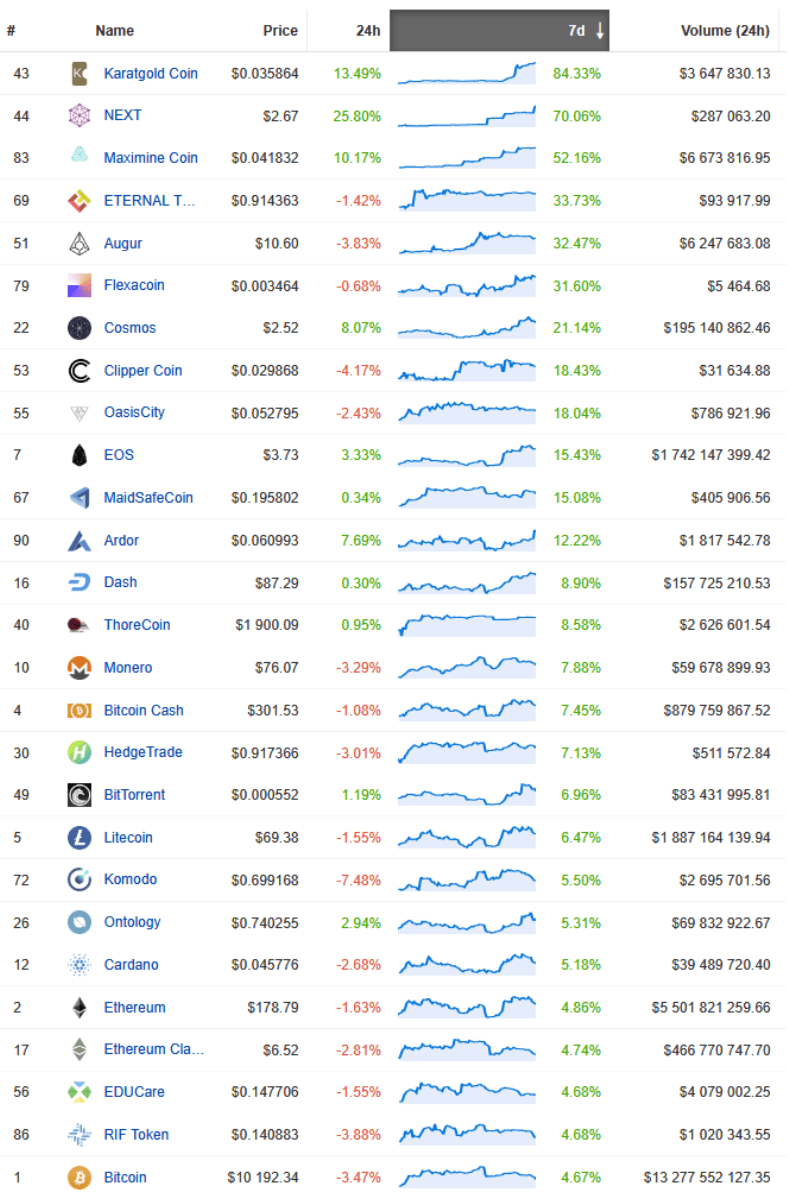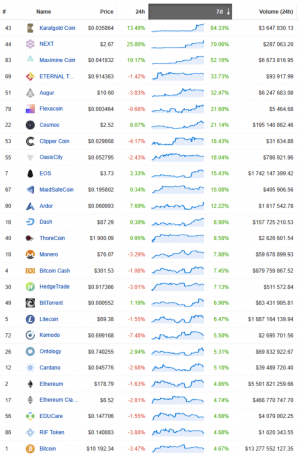 Source: coinpaprika.com, UTC 08:51
Meanwhile, the Bitcoin dominance, or the percentage of the total market capitalization, is below 70% again and now stands where it was a week ago, at c. 68.7%.
Following this development in the market, the question was asked:
https://www.twitter.com/FatihSK87/status/1170627763717443585?ref_src=twsrc%5Etfw
People have shared various answers to this questions, from positive to negative and many in between. While a few people believe that there are no more altseasons, at least not as they were seen so far, others believe that there will not be an altcoin season until BTC starts correcting, and, according to the third type of opinion, there will always be an altcoin season.
Some have gone back to the beginning of the issue, such as Su Zhu, CEO of Three Arrows Capital, who asked "Who decides when altszn begins?", the top two answers on Twitter being "whales" and "new money coming in," respectively.
Who decides when altszn begins?

— 朱溯 🐂 (@zhusu) September 8, 2019
Meanwhile, economist and trader Alex Krüger said that he hasn't seen this amount of altcoin discussions in a long time, and argued that: "Crypto getting excited with sh*tcoins for the Nth time. There is zero new money coming into alts. Something to remember if buying in. Take profits to avoid becoming another bagholder." He also added that he can see "alts going back to behaving like high betas. Temporarily. Alts traders would most get done as they get greedy and try to sell the top."
If $BTC goes up alts look setup for a rally in BTC terms. Plenty strong bullish divergences on the daily. Not much panic selling prior, more like a low volume drip of despair. Seems people are catching bottoms. I wouldn't expect more than a dead cat bounce.

— Alex Krüger (@krugermacro) September 8, 2019
Crypto trader and analyst Nick Cote also tweeted:
Alt holders having their day in the light after a 6% pop after two years of down trend and -99% on their holdings.

Yikes. pic.twitter.com/CNZlL2S6Va

— Nick Cote (@mBTCPiz) September 8, 2019
Many others shared their views as well:
The point of this tweet is that we're already getting back to the "alts have to do…" talk again. They don't have to do anything if no new money flows to them. Recall the only reason people buy them is to get more BTC.

— Zaheer (@SplitCapital) September 8, 2019
__
https://www.twitter.com/TheCryptoDog/status/1170941639814049793?ref_src=twsrc%5Etfw
__
Many $ALTs burned their communities out w/ hype before they had anything tangible to get hyped about. Investors got bored, lost faith, and cut losses. But many still hold out hope that the silent few, who didn't overhype, may rise again and bring about the next #altseason.

— ns (@nicky_sap) September 8, 2019
__
Guys be patient! #altcoins #ALTSEASON #btc #altsdominance pic.twitter.com/KyDOFCyz7Q

— ddejviidd 🛸 (@ddejviidd) September 5, 2019
---