Dogecoin Price Prediction as DOGE Attempts to Climb Above 50-day EMA – Can Momentum Be Regained?
Disclosure: Crypto is a high-risk asset class. This article is provided for informational purposes and does not constitute investment advice. By using this website, you agree to our terms and conditions. We may utilise affiliate links within our content, and receive commission.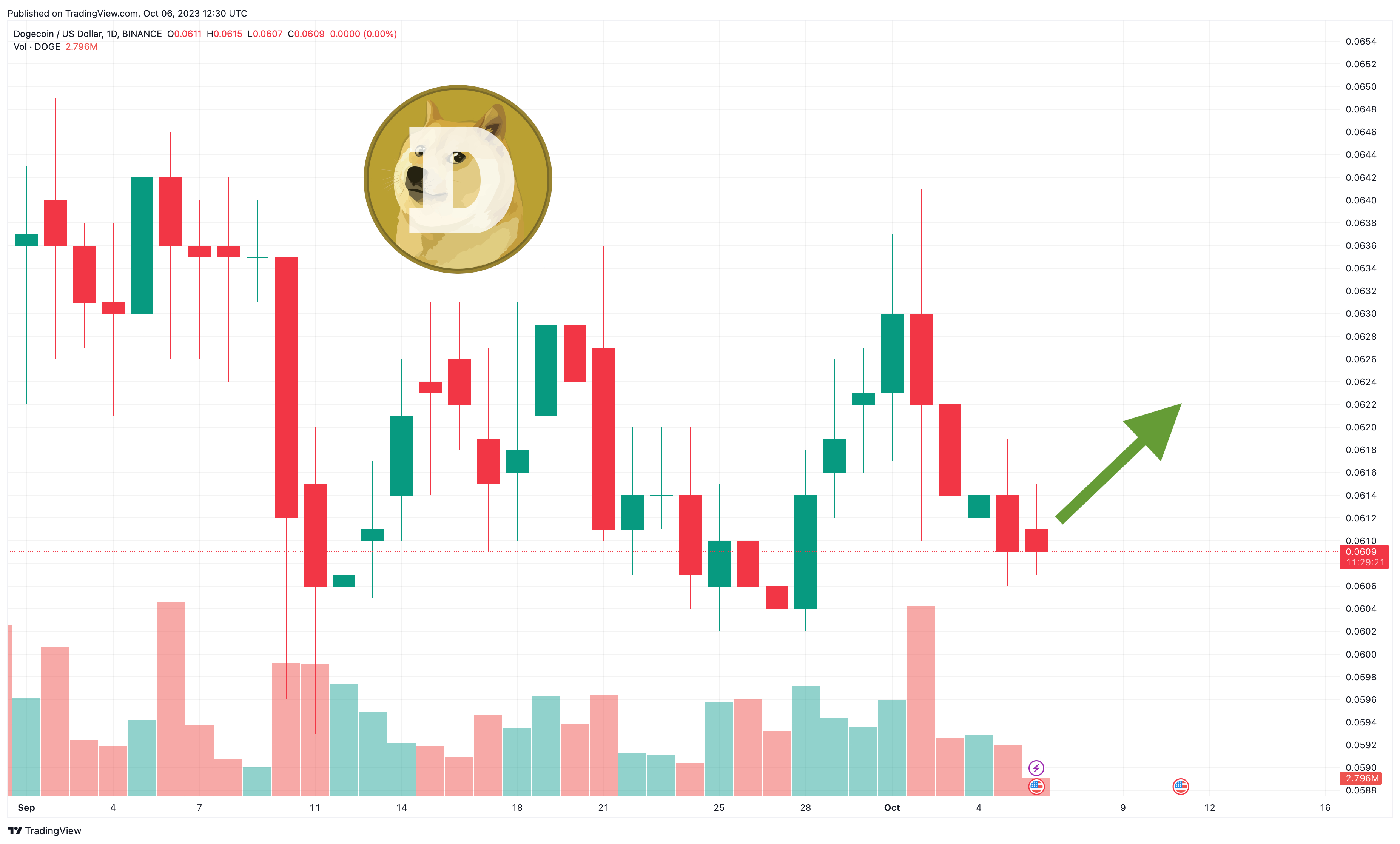 Dogecoin has remained largely flat in the past 24 hours, with its current price of $0.061189 representing a 1% drop in the past week.
This means it remains below its 50-day exponential moving average (which stands at $0.0635), a sign that the meme token is struggling to regain momentum and is currently being oversold.
This is confirmed by the fact that DOGE is also 4% down in the last 30 days and also 6% down in the past year, with the token struggling to find enough positive news to boost its price.
But with some analysts expecting a market-wide rally towards the end of the year, and with DOGE also waiting hopefully on Twitter payments, the token could easily rise again in the near future.
Dogecoin Price Prediction as DOGE Attempts to Climb Above 50-day EMA – Can Momentum Be Regained?
DOGE's chart continues to look very unpromising at the moment, even if its oversold status would normally imply an incoming rebound.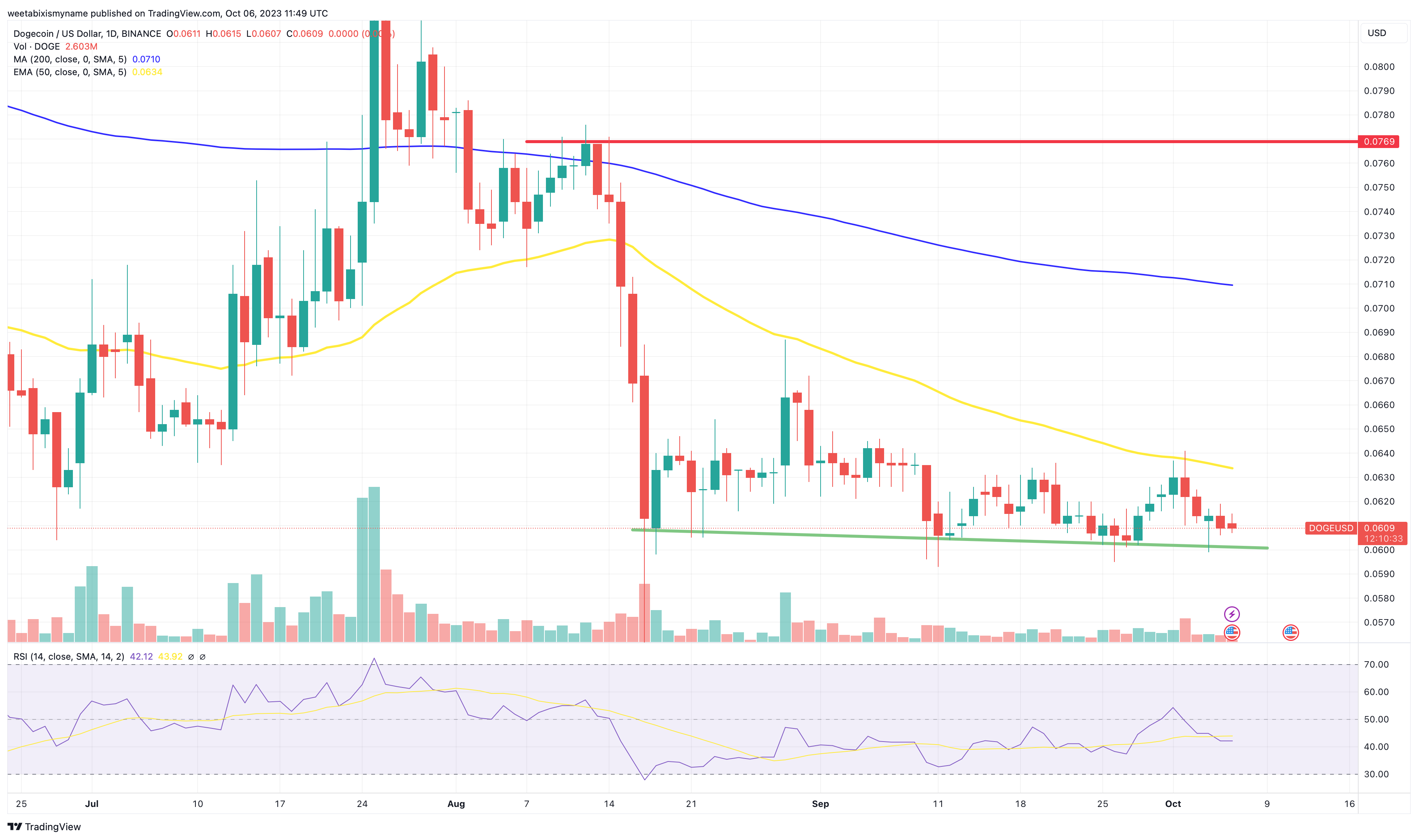 For one, DOGE's relative strength index (purple) has been below 50 – or even 40 – for the last month and a half, and it currently remains close to 40, in a sign that buyers still don't seem interested in acquiring some on the cheap.
Likewise, its 50-day EMA (yellow) continues to fall further below its 200-day average (blue), which in combination with the fact that current price is below both would imply a serious loss of momentum and support.
Indeed, DOGE's support level (green) has inched downwards over the past month or so, meaning that it may not have actually finished dropping in the short- and medium-term.
The coin could therefore sink below $0.060 in the next few days, and potentially drop even further unless the wider market becomes a little more positive and buoyant.
The problem with DOGE at the moment is that it lacks any positive narrative, with no recent bullish news to note and no new developments.
As such, the market is having a hard time trying to get excited about the coin, which seems to be relying almost solely on the possibility of integration with X (formerly Twitter) for any upwards movement.
And while Elon Musk's love for DOGE means that Dogecoin payments on X can never be ruled out, it's likely that it would take a long time for such a thing to happen, if it ever does.
---