Doge Uprising Presale Launches with Staking & NFTs
Disclosure: Crypto is a high-risk asset class. This article is provided for informational purposes and does not constitute investment advice. By using this website, you agree to our terms and conditions. We may utilise affiliate links within our content, and receive commission.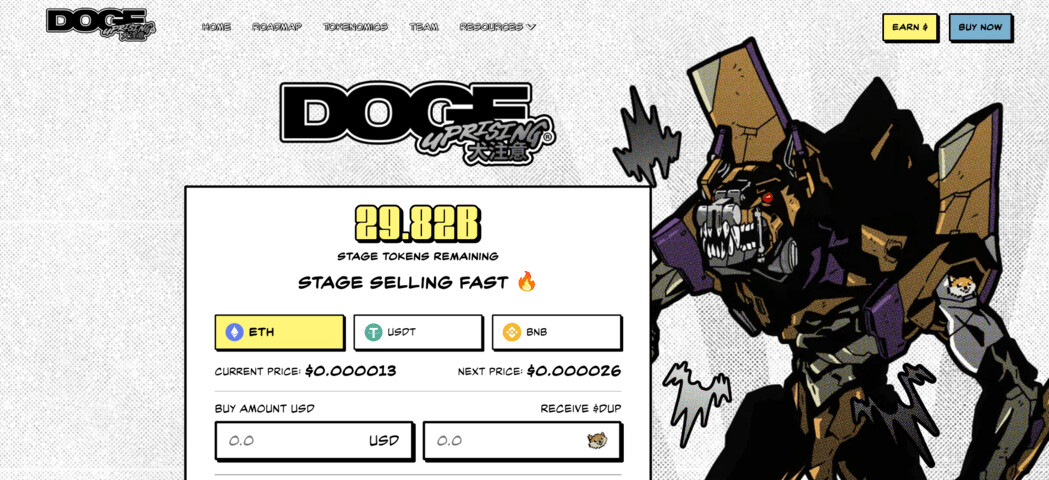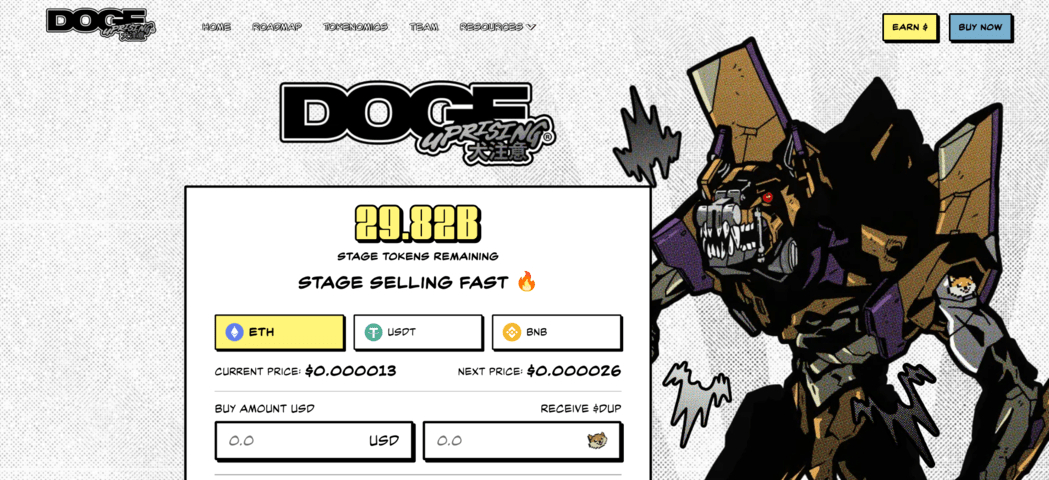 As turbulence sweeps the crypto market, investors seek a meme coin that can reign supreme as a beacon of defiance, guiding holders to financial freedom as the next bull market nears.
Introducing Doge Uprising ($DUP), a distinctive symbol of resistance against the threat of a dystopian future ruled by "Lizard men," in which the average person is under constant surveillance from their reptilian overlords.
While many may consider Doge Uprising just another meme coin, the project is actually a revolution. A decentralized sphere of like-minded individuals challenging oppressive control through immutable and versatile ERC-20 technology.
Presale 50% Discount Ends Soon
The Doge Uprising project is undergoing a presale, which is great news for early birds because it offers a significant discount. Its current price is $0.000013, but will rise drastically in the next round.
There are 28.82 billion tokens left until the next stage begins, but with such a low price, these will only last a short time. Following this round, the presale price will increase by 100% to $0.000026.
With this in mind, it is no surprise that the presale is gathering significant hype, with numerous high-profile media bodies picking up on its potential.
Doge Uprising's team, led by CEO Akira, has allocated 60% of $DUP tokens to the presale, 20% to exchanges, 5% to marketing, 5% to development, and 10% to airdrops.
According to its whitepaper, tokens allocated to marketing and development will be vested and unlocked over a year-long schedule, ensuring long-term price stability for the project.
The whitepaper also notes that the meme coin market is showing significant strength, forging perfect timing for an extraordinary uprising.
Jam-Packed Ecosystem and Real-World Utility Hints at Massive Growth Potential
Doge Uprising is more than another Dogecoin copycat, although they generally tend to perform well. The project incorporates a vast ecosystem comprising exclusive fun-filled manga e-comics, NFTs, staking, and has many more developments in the pipeline.
Its most prized feature is its "Doge Mecha" NFTs, which act as a key to the Doge Uprising ecosystem. Doge Mecha NFTs show allegiance to the revolutionary conquest inspired by pioneering meme coin figures like Elon Musk. Holders also benefit from special perks and privileges.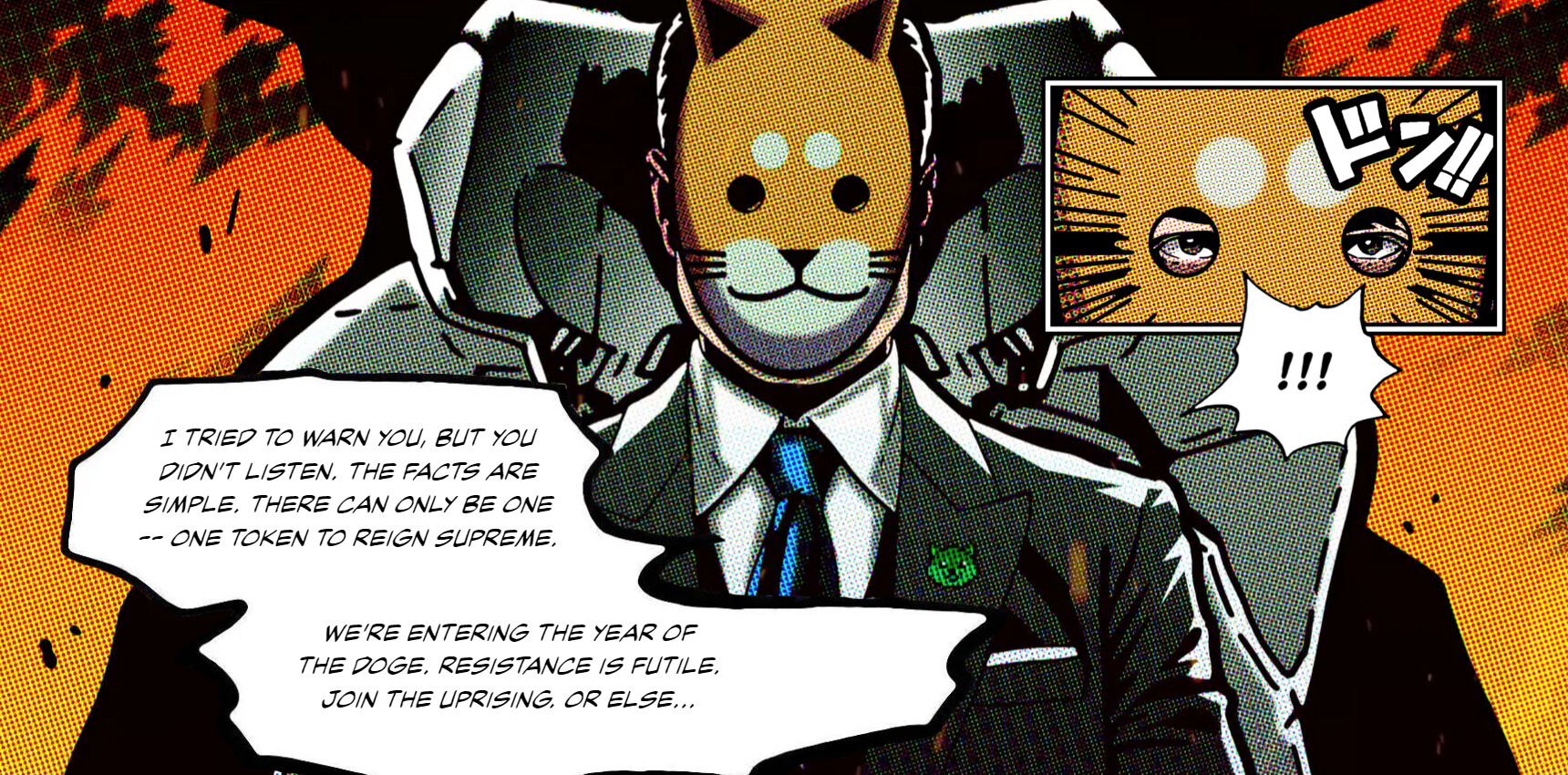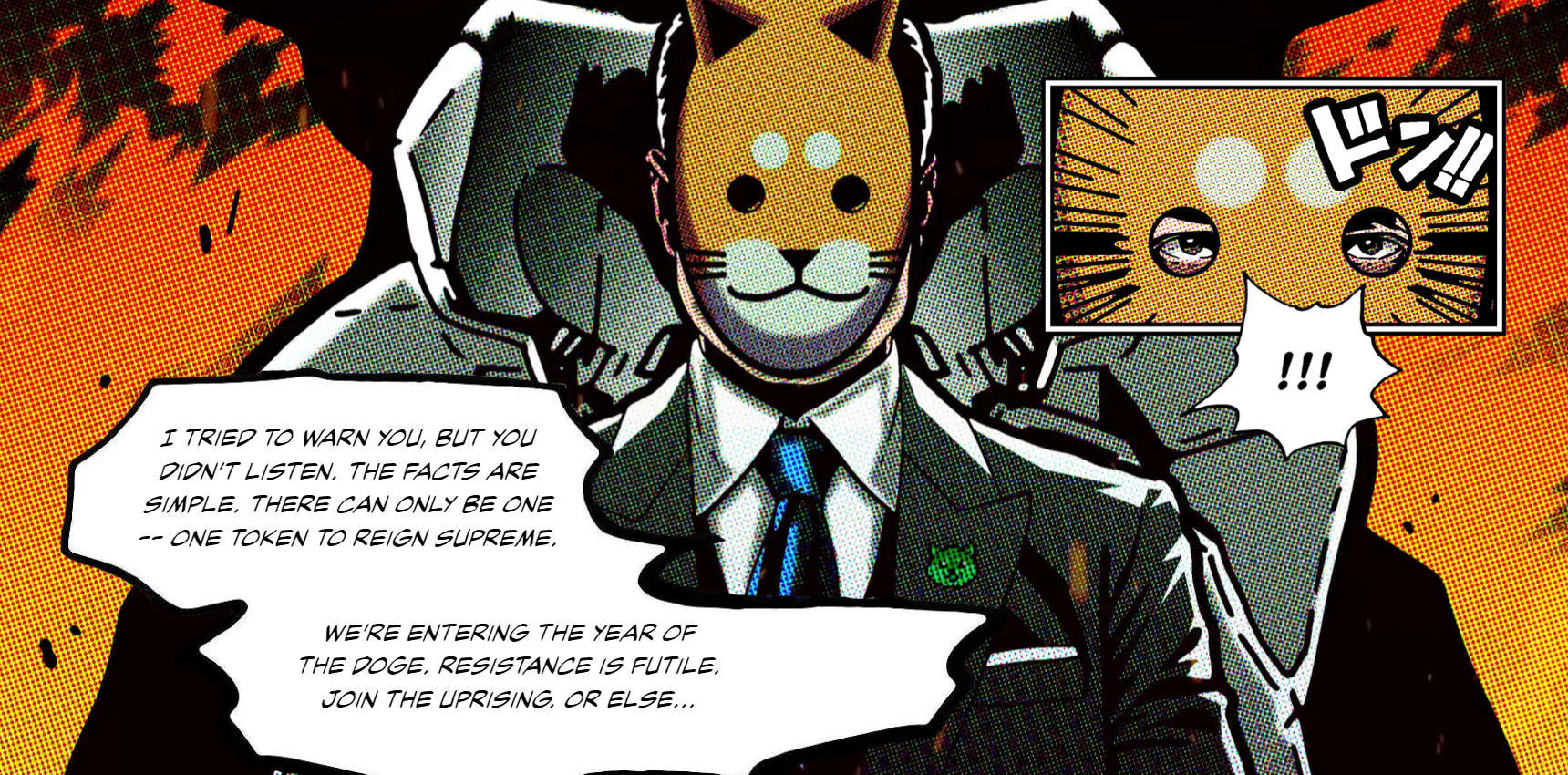 Additionally, the Doge Uprising manga series provides a perfect entry point into the project's compelling story, conveying its mission in a fun and engaging way.
Doge Uprising also harnesses the power of decentralized finance to provide passive rewards through its staking mechanism. This will encourage active community engagement and increase the demand for $DUP while locking up a significant portion of the available supply.
Ultimately, these utility efforts are likely a significant driver in its early presale success. While a fun message and stylish artwork get investors in the door, utility and innovation keep the community engaged long-term. Doge Uprising ticks both of these boxes.
Future-Centric Roadmap and Community Initiatives For Long-Term Success
With its focus on forging a decentralized resistance against looming threats against humanity, it is only fitting that Doge Uprising has a carefully engineered strategy that serves its community's long-term interest.
The project will do this through regular Ask Me Anything (AMA) events, airdrops, and competitions to gather an impenetrable alliance of like-minded meme coin degens.
Furthermore, it aims to foster partnerships with prominent industry players like other cryptocurrencies and NFT projects, influencers, and well-known platforms in a bid to expand its reach and spread the word.
Its roadmap is split over four stages, each placing a focus on marketing and awareness. This is crucial for the project's long-term success since an expanding community ultimately brings in new demand and will increase the $DUP price.
Could Doge Uprising Be the Next Shiba Inu?
Doge Uprising features glaring similarities to Shiba Inu in that it aims to become more than just a meme coin. Both projects feature compelling utility while boasting significant viral potential. However, Shiba Inu has lost momentum recently as its message no longer resonates with the community.
Meanwhile, Doge Uprising features a relevant and timely message, addressing the crypto community's concerns of socioeconomic tyranny in a jovial manner, which is easy to resonate with.
With this in mind, the project certainly holds the potential to rival Shiba Inu following its exchange launch. Yet, with its presale price set to 2x shortly, potential investors should not wait around.
Visit the Doge Uprising Twitter or Telegram to stay updated on its latest developments.
---