Decentralized Data: The New Frontier with Pocket Network's Dermot O'Riordan
Disclosure: Crypto is a high-risk asset class. This article is provided for informational purposes and does not constitute investment advice. By using this website, you agree to our terms and conditions. We may utilise affiliate links within our content, and receive commission.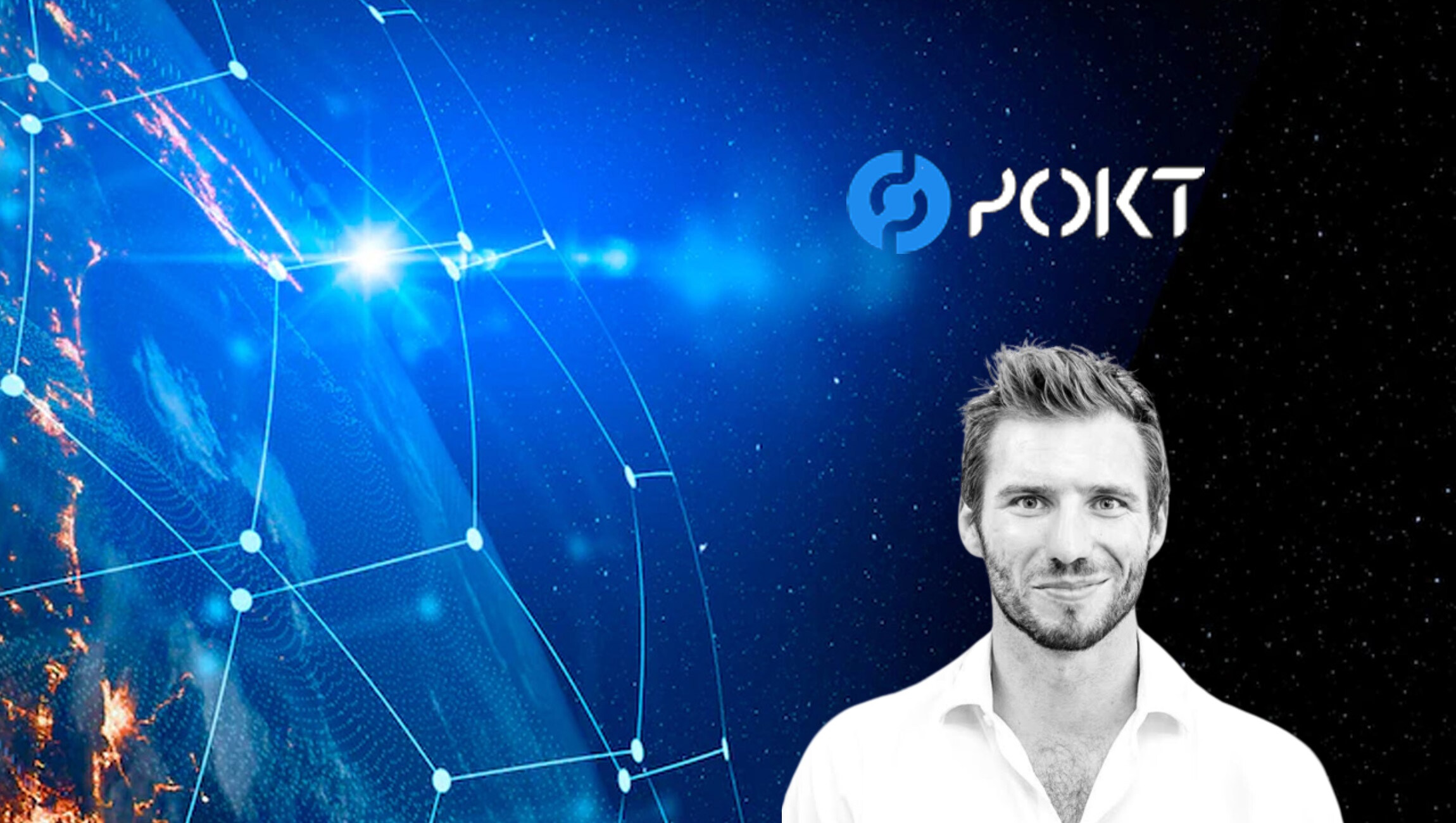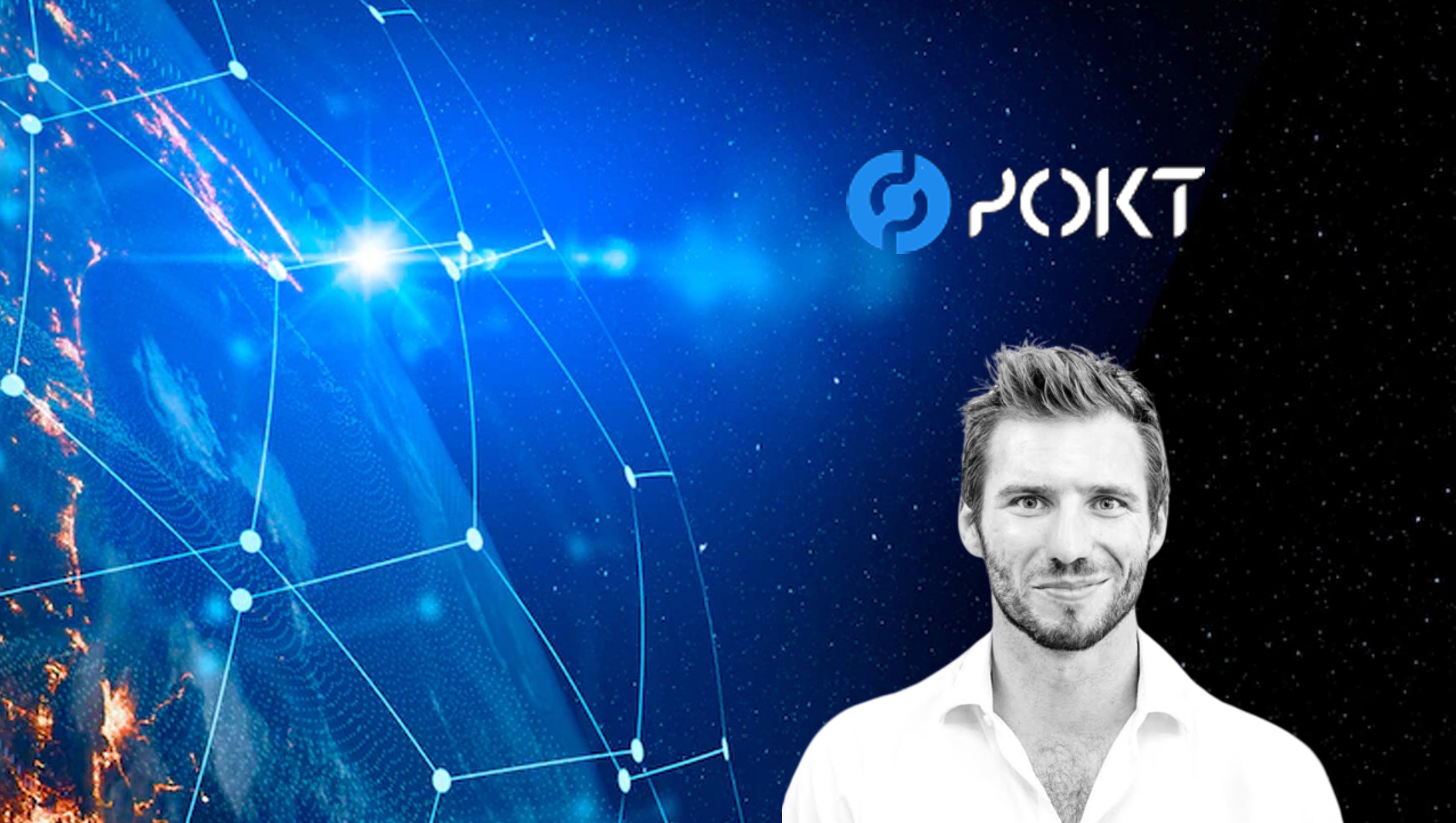 The philosophy of decentralization feeds the heart of the crypto industry, and as new frontiers are pushed pioneering this vast and intricate landscape is the Pocket Network, an entity on a mission to redefine how decentralized applications (dApps) will engage with blockchain data.
To decode the layers of this evolution, I sat down with Dermot O'Riordan, Director of the Pocket Network Foundation.
Let's journey through this engaging dialogue.
Pocket Network: Understanding the Decentralized Data Stream
Dermot began our conversation with a vivid analogy that simplifies the essence of the Pocket Network's function.
"If we look at blockchains as reservoirs full of data, and Remote Procedure Call (RPC) as the pipelines through which that data flows through the ecosystem, then gateways are the consumer-facing "taps" through which developers access the data," explained Dermot.
"In decentralizing and activating multiple gateways, we're giving developers more ways – or taps – to access our RPC protocol and underlying decentralized node infrastructure."
In layman's terms, imagine a reservoir (blockchain) filled with information, the Pocket Network has developed taps (gateways) from which developers can draw this data to feed dApps – this means with the introduction of more gateways, developers can access different streams of information, tailored to their needs.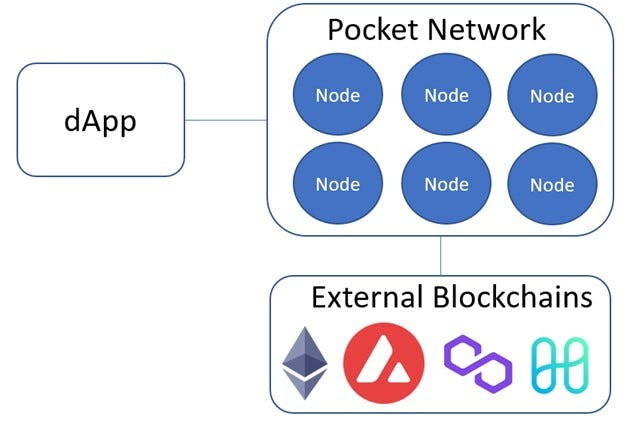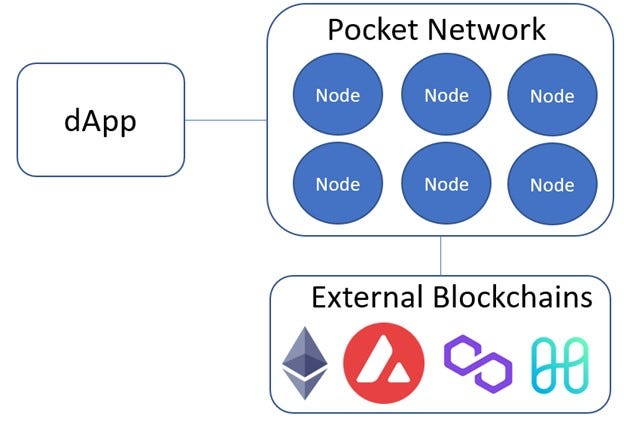 But these aren't just ordinary taps – Dermot highlighted what's so special about their newest gateway, Nodies.
"Nodies, the second gateway that we're introducing, was founded by ex-AWS engineers who have deep expertise in infrastructure, especially as it pertains to performance, scaling, and efficiency," Dermot added.
"They are already driving innovation around areas like Web Sockets and QoS optimization – imagine the innovation that could be unlocked if anyone could build their own ride-hailing app on top of Uber's core infrastructure.
"This is what is made possible by Web3, and part of what we're working towards with this ability to decentralize not only supply (our node operators), but also demand (our gateways)."
A New Dawn in Decentralization: The Role of Multi-Data Gateways
When probed about the real-world implications of such gateways, Dermot focused on the practicalities – explaining how developers can now choose from an array of gateways, picking one that matches their specific requirements.
This abundance of choice ensures that they can access "reliable, performant data."
Moreover, a decentralized infrastructure inherently implies cost efficiency, minimal latency, and stellar uptime.
"Introducing this second gateway is a key milestone towards permissionless gateways, which will supercharge a new wave of customer-centric innovation and unlock censorship resistance," Dermot emphasized.
Celestia Integrations, Sovereign Rollups and a Glimpse into the Future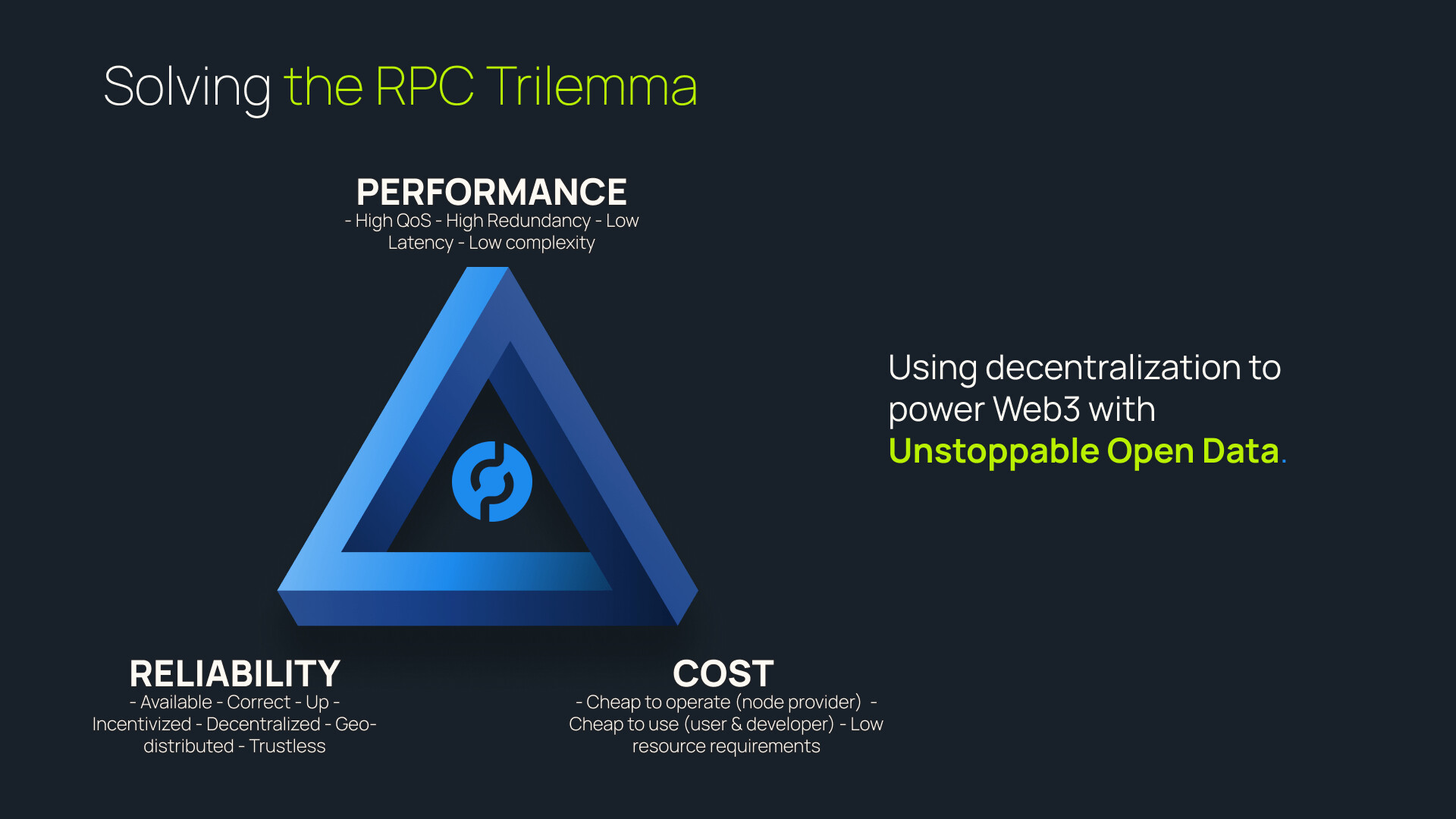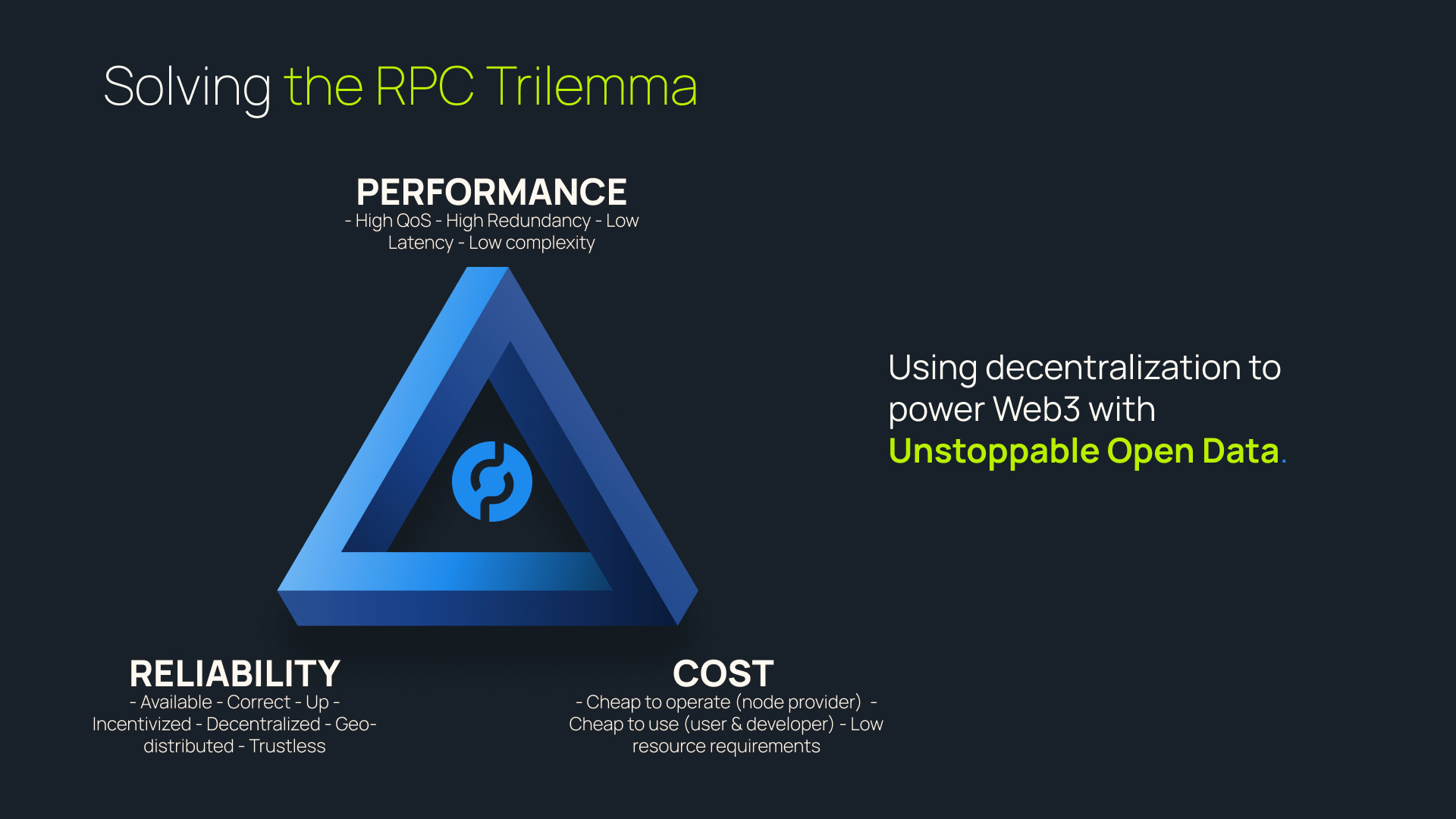 Our discussion meandered to the topic of Pocket Network's recent initiative with Celestia – a new modular blockchain that opened its Genesis Airdrop yesterday (October 16). Dermot's insights here were particularly enlightening.
"The decision to deploy POKT Network's upcoming Shannon Upgrade as a sovereign rollup on Celestia has already accelerated our development velocity because of our ability to focus development efforts on the core utility of building and running the most robust decentralized RPC infrastructure," Dermot explained.
"Instead of having to scale validators, we can focus on scaling the number of relays the network can handle.
"We also retain a sovereign execution environment but inherit a shared security model and are free to update the protocol without needing to coordinate with the Celestia validator set – this is going to speed us up and future-proof the long-term roadmap allowing us to focus on that core utility while improving scalability, security, and interoperability."
He was also quick to highlight that the benefits of this integration are not in some distant future.
"Permissionless gateways, a key part of the Shannon Upgrade, are now only months away," Dermot shared, signaling accelerated innovations on the horizon.
From PNI to Grove: Unpacking the Rebranding
A significant part of our conversation revolved around the evolution from Pocket Network Inc (PNI) to Grove, as Dermot elucidated, this wasn't merely a cosmetic change.
"The rebranding of POKT Network Inc. to Grove recognizes the major decentralization milestones achieved over the last 12 months," clarified Dermot.
This rebranding serves a dual purpose – on the one hand, it clearly differentiates between the commercial entity and community-driven entities like the POKT DAO and the POKT Network Foundation.
On the other, it emphasizes the monumental strides the network has taken toward actualizing its decentralized vision.
Dermot painted a vibrant picture of this trajectory, "Governed by a values-driven community, the POKT DAO has matured massively… The roadmap was set out and driven by a self-governing DAO supported by an empowered Foundation."
A Concluding Reflection: The Road Ahead
Unpacking Dermot's insights provided a panoramic view of the current and upcoming shifts in the crypto universe.
With its next-generation approach to decentralization and its commitment to facilitating unfettered access to blockchain data, the Pocket Network is shaping up to be a cornerstone of decentralization in Web3.
As the conversations around crypto and decentralization gain momentum, it's critical to keep a finger on the pulse of these transformations.
Platforms like the Pocket Network, and visionaries like Dermot O'Riordan are not only steering these changes but are emerging as vanguards – upholding the decentralized core of the crypto industry – to the highest standard.
To stay tuned with updates from Dermot and the Pocket Network – connect with their Discord and Twitter (X).
---