The Crypto Solution for Making Electric Vehicle Charging More Sustainable – Time to Buy?
Disclosure: Crypto is a high-risk asset class. This article is provided for informational purposes and does not constitute investment advice. By using this website, you agree to our terms and conditions. We may utilise affiliate links within our content, and receive commission.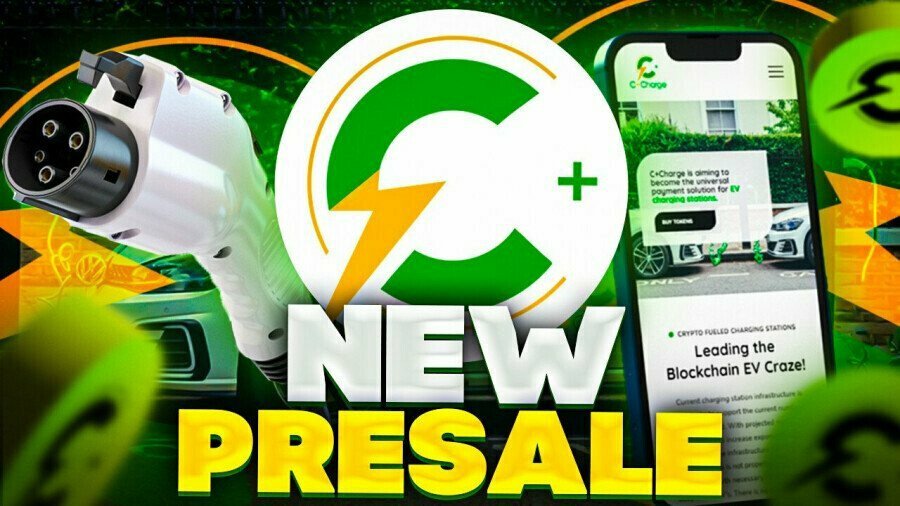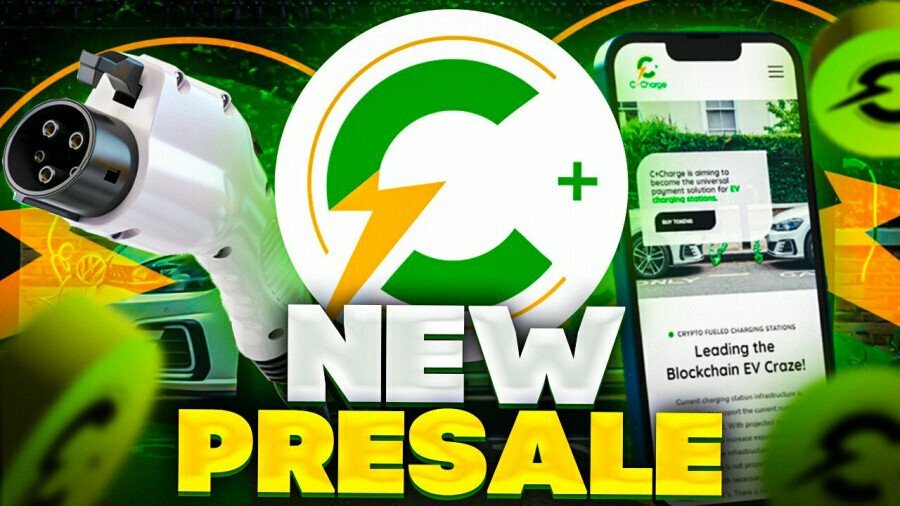 C+Charge is looking to make it easy and convenient for electric vehicle (EV) owners to charge their cars and earn. Its native CCHG token is one of the hottest presales in the market, with over $399,000 raised.
Better Value for EV Owners
C+Charge is a platform that aims to grow the electric vehicle industry by providing more incentives for owners. The platform, launched last year, is looking to offer an eco-friendly way for EV owners to charge their vehicles and earn.
Over the years, EVs have become increasingly popular, especially among young people who are more tech-savvy and concerned about the environment. And as more companies enter this space, it is widely thought that EVs will be the future of the automotive space. Nevertheless, the landscape remains plagued with inefficiency.
One major problem is that charging remains challenging due to the uneven distribution of charging stations. Also, the current charging stations remain underdeveloped and unable to support the rising demand for EVs. And with most of these stations connected to traditional electrical grids, many have questioned their eco-friendliness.
C+Charge's developers have noticed these flaws and are creating a system that fixes everything. By bringing blockchain technology to the EV space, C+Charge is looking to ensure that everyone can benefit from owning an electric vehicle and get more value from their cars.
C+Charge offers carbon credits to users who charge tier cars with its interface. By democratizing the $211 billion carbon credit market, the platform ensures that not only big players can access these credits, but everyday people can do so.
In 2021, the voluntary carbon market was worth more than 2 billion USD, according to Ecosystem Marketplace 💸

Its recent rapid growth is expected to be accelerated in 2030 🚀

Join the C+Charge #presale now 🔽https://t.co/ixe18bPqzI pic.twitter.com/pUZRH9tSGQ

— C+Charge (@C_Charge_Token) January 26, 2023
The platform's developers believe that by opening access to more credits, C+Charge can encourage drivers to switch to EVs and reduce their reliance on fossil fuels, thus creating a much greener and more sustainable world.
The platform is also looking to incorporate a reliable payment system that allows users to privately and reliably pay for theIr charging. This will be powered by C+Charge's native token, CCHG. Once users pay for their charging, they can get carbon credits right away. With a blockchain base, CCHG will ensure that payments can be verified and are trustworthy.
It is also worth noting that C+Charge will offer a dedicated mobile app that allows users to track their payments and charging. The mobile app will help them to track their payment balances, carbon credits, and more. Users can also use it to diagnose their vehicles, check out possible repairs, and how to get them done.
EVs Now the Way Forward
Global environmental crises are becoming even more hazardous as the seasons come and go. In the last couple of months, countries have been swallowed up in the snow, floods have swept away properties and lives, and many have had to migrate due to these strong climate issues.
According to reports from the National Oceanic and Atmospheric Administration (NOAA), certain parts of the earth are extremely cold, while others are downright hot due to the weakening of our ozone layer. These growing issues have led to global impact conferences, of which the Paris Summit is famous, where world governments have come together to find a way to cut down on global carbon emissions.
According to a market forecast, the EV market is expected to grow from 78,240 units in 2021 to 1,383,480 units by 2029. This will represent a compound annual growth rate (CAGR) of 43.2% within the next seven years and shows a huge opportunity for blockchain projects like C+Charge, which will easily plug into the ecosystem.
With its current partnerships with several EV manufacturers and owners of EV charging stations, users can easily access eco-friendly solutions via the C+Charge platform.
The potential of the C+Charge is not lost on industry experts, with a number of them already partnering with the team. A few notable examples, like Chain Labs, Flow Carbon, Viva Capital Management, and several others, are already buying into the C+Charge mission.
Get In on CCHG Now!
The native token for C+Charge, CCHG, is one of the hottest new coins on the market. Built on the BNB Smart Chain, CCHG will serve as the base for transactions within this ecosystem. The token can be used to pay for EV charging at all C+Charge-managed stations and can be exchanged for carbon credits.
As a deflationary token, CCHG will burn units whenever it is used to process payments. This model will help improve the asset's scarcity and help investors see gains from using the token.
C+Charge Twitter spaces 1/26/23 8pm US EST
Team is Looking forward to talking to the Twitter community.https://t.co/xlbjjO96pI

— C+Charge (@C_Charge_Token) January 25, 2023
At press time, CCHG can be bought on presale. The presale began in December 2022 and has already raised over $399,000 – a sign of growing investor interest in the asset.
Disclaimer: The Industry Talk section features insights by crypto industry players and is not a part of the editorial content of Cryptonews.com.


---