Crypto Miners and Profitability: An Uphill Battle
With all manner of mining-related costs rising and crypto prices not recovering from their slump following December 2017, mining profitability is often brought into question.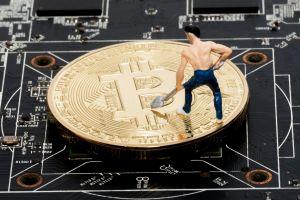 Morgan Stanley, an American investment bank, analysts say that if Bitcoin can't recover USD 8,600 soon, miners will likely find it unprofitable to keep creating the cryptocurrency. In a note on Thursday, equity analyst Charlie Chan and his team told CNBC, "We estimate the break-even point for big mining pools should be USD 8,600, even if we assume a very low electricity cost (USD 0.03 kW/h)."
Companies selling mining chips are better off, as the Morgan Stanley model estimates an asic (application-specific integrated circuit) would break even over two years if Bitcoin traded near USD 5,000.
Taiwan Semiconductor Manufacturing, or TSMC, is not so sure. Morgan Stanley estimates that about 10% of TSMC revenue now depends on cryptocurrency mining demand. The company has already been forced to cut its revenue forecast from 10%-15% to only 10%, "due to the smartphone weakness and the uncertainty in cryptocurrency mining demand."
Meanwhile, some people have decided to sell their mining rigs and are tweeting offers - but not for this reason. As economist and investor Tuur Demeester points out in a tweet, profitability has dropped, but the original seller in this case disagrees - he's only selling because his hosting contract hasn't been renewed.
In a Bloomberg tweet, the discussion turns even more interesting. "It's self-stabilizing," claims one side of the debate - the majority, really - accusing the news outlet of spreading FUD and bad journalism.
In the end, the decision whether to stop mining comes down to the miners themselves and the question of whether profitability is coming down will resolve itself.
---