Crypto Listing & Delisting Announcements: Week 48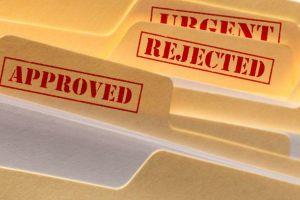 Here is our weekly collection of digital asset listing and delisting, trading pair-related announcements by cryptocurrency exchanges that we found last week and today.
Have we missed something? Do you have information about new listings and/or delistings? Let us know here
______
Bitrue
Listings:
IOTA (MIOTA)
Contentos (COS)
Bitfare
Listings:
Verge (XVG)
bitFlyer
Listings:
Ripple (XRP)
Bittrex
Listings:
HYCON (HYC)
Crex24
Listings:
Eazy Pay (EZPAY)
HGH Product (HGH)
Centex (CNTX)
Vera Exchange Token (VERA)
Recession (RCSN)
Feathercoin (FTC)
Rocket Fund (RKT)
Delistings:
Satellite Coin (STE)
Card Buyers Coin (BCARD)
QPay (QPY)
Helmin Coin (HLMN)
Motos Coin (MTS)
Watch the latest reports by Block TV.
Daybit
Listings:
Color Platform (CLR)
HitBTC
Listings:
BitStone (BST)
Hotbit
Listings:
Vankia Chain (VKT)
CCUniverse (UVU)
IDEX
Delistings:
ZEON Token (ZEON)
Livecoin
Listings:
Cosmos (ATOM)
EXMO Coin (EXM)
LATOKEN
Listings:
PazCoin (PAZ)
SanaCoin (SANA)
TrueGold Coin (TGC)
Ubiquitous Social Network Service (USNS)
MozoX (MOZOX)
ProBit
Listings:
CXA (CXAT)
Tidex
Delistings:
ANRYZE (RYZ)
Bowhead (AHT)
LIFE (LIFE)
Gamblica (GMBC)
Tracto (TRCT)
Status (SNT)
Bitcoin Cash (BCH)
Aeternity (AE)