Crypto Listing & Delisting Announcements: Week 49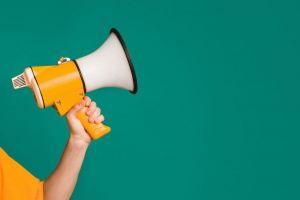 Here is our weekly collection of digital asset listing and delisting, trading pair-related announcements by cryptocurrency exchanges that we found last week and today.
Have we missed something? Do you have information about new listings and/or delistings? Let us know here.
_________________________________________
Binance
Added new trading pairs:
BUSD/RUB
VET/BUSD
QTUM/BUSD
Removed trading pairs:
PERL/USDC
ADX/BNB
POA/BNB
GNT/BNB
ARDR/BNB
Binance DEX
Listings:
Troy (TROY)
Bitfare
Listings:
Ravencoin (RVN)
Troy (TROY)
Mixin (XIN)
Planet (PLA)
Kava (KAVA)
Gomics (GOM)
Kava (KAVA)
Gomics (GOM)
WebDollar (WEBD)
Dai (DAI)
Maker (MKR)
Chainlink (LINK)
Token Pay (TPAY)
Crex24
Listings:
Innovative Bioresearch (INNBC)
UCA Coin (UCA)
CryptoCurrency (CCY)
IOTS (IOTS)
Electra Coin (ECA)
Delistings:
DSP Coin (DSP)
United Emirate Coin (UEC)
Speedtrade Coin (MSTC)
AdCoin (ACC)
Watch the latest reports by Block TV.
HitBTC
Listings:
Elrond (ERD)
Kryll (KRL)
DigiFinex
Listings:
Tezos (XTZ)
Hotbit
Listings:
8x8 Protocol (EXE)
Digital Bits (XDB)
KuCoin
Listings:
Arexium (ARX)
LATOKEN
Listings:
Bitway (WAY) (PAZ)
PazCoin (PAZ)
CreditCoin (CCOIN)
HMG Token (HMG)
Livecoin
Listings:
Levolution (LEVL)
MarshalLionGroup Coin (MLGC)
Cosmos (ATOM)
Liquid
Removed trading pairs:
BTC/PHP
ETH/USDC
DAI/ETH
NEO/ETH
NEO/JPY
FSN/ETH
FSN/QASH
CAN/ETH
CAN/QASH
ENJ/QASH
ENJ/ETH
DENT/QASH
DENT/ETH
XNK/QASH
MITX/QASH
UKG/ETH
UKG/QASH
MGO/ETH
LND/ETH
CMCT/ETH
THRT/ETH
SNIP/ETH
UBT/ETH
MT/ETH
FTT/QASH
FTT/ETH
AMLT/ETH
MRK/ETH
FDX/ETH
DACS/ETH
WLO/ETH
WLO/EUR
STAC/ETH
ZPR/ETH
LIKE/ETH
Mercatox
Listings:
Tether (USDT)
Streamity (STM)
Resfinex (RES)
Poloniex
Delistings:
DigiByte (DGB)
ProBit
Listings:
Nabichain (NABI)
AlphaDome (ALPD)
Vectorspace AI (VXV)