Crypto Community Talk Guns After Another Brutal Robbery
Crypto community is disturbed by the brutal robbery attempt in the Netherlands. On February 10, three armed robbers with police vests broke into a residential building and tortured 38 years old Bitcoin trader for over an hour using a drill, reported the biggest Dutch news portal De Telegraaf.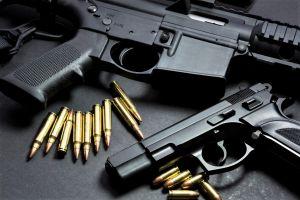 According to the report, all this happened in front of his terrified four-year-old daughter. The victim was seriously injured and is now being treated in a hospital. The motive for the robbery is unknown, but the victim was known to be wealthy and involved in Bitcoin trading.
Although the police refused to disclose any extra details, rumor has it that the assailants did not manage to force the person to give them access his Bitcoin holdings.
Now, fifteen Dutch police officers are investigating the robbery which happened in a small village of Dourwenerveen, Drenthe. The police report that it is not the first brutal robbery attempt in the Drenthe province, but it is one of the first cases where attackers targeted Dutch digital asset holders.
The nature of digital assets makes them easily transferable, immutable and somewhat anonymous. The traders who hold sizeable amounts and are vocal about it are easy targets for both online scammers and real-life burglars. Such a disturbing event is a reminder to the crypto community to maintain low-profile when it comes to crypto investments.
Meanwhile, according to Bitcoin pioneer and cryptographer Nick Szabo, firearms are critical security instruments when it comes to protecting yourself offline.
His comment has sparked a debate among the cryptocurrency holders and whether firearms would have changed anything in this particular case.
Card
Card
In either case, it is not the first time when Bitcoin and cryptocurrency holders become victims of a robbery. Crypto robberies at gunpoint and kidnappings of wealthy digital asset holders have been happening throughout 2018.
_____
How to protect yourself:
Before you go and buy yourself a gun or install the latest security system in your home, you should know that there are cheaper and perhaps more sensible precautions that you can take.
Firstly, the smartest thing to do when it comes to your digital wealth is to keep your mouth shut about it. That means no bragging about how much you have made on your last trade, no telling people in bars after a few drinks that you bought bitcoin "years ago", and no pictures of your bitcoin wallet to show off your wealth online.
Secondly, you should not post any of your wallet addresses online. When you do that, criminals can see how much cryptocurrency you own and that could make you a target. Should you need to post a wallet address online for whatever reason, make sure you do not store a lot of wealth in it and only use it for the original purpose that you intend to post it online for (such as collecting donation or receiving a small payment).
Also, remember that transactions from these wallets into other wallets of yours can be publicly viewed (on most blockchain). Hence, if you are moving large amounts from wallets linked to your name, you may want to consider using an anonymous cryptocurrency or a coin mixer to make the transactions impossible to trace for criminals. Ideally, however, you do not want to be posting any wallet addresses online.
Thirdly, if you consider yourself a target, it may be wise to have a decoy wallet at hand that only contains a comparatively small amount in relation to your overall crypto wealth. That way, should it ever come to an armed robbery, you can use the funds in that wallet to send to the assailants in the hope that they will take that money and leave.
---