Coinbase Halts Staking Services in 4 US States, the Demand for DigiToads (TOADS), Chainlink (LINK) and Aave (AAVE) Skyrockets
Disclaimer: The text below is a press release that is not part of Cryptonews.com editorial content.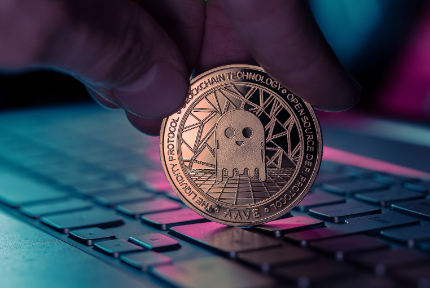 More than a month after it was sued by the US Securities and Exchange Commission, leading cryptocurrency exchange Coinbased recently announced that it would be suspending staking services in four states of the country.
The move has put the spotlight on three other top crypto coins which are known for their staking mechanisms – DigiToads (TOADS), Chainlink (LINK), and Aave (AAVE).
As more crypto users gravitate towards these tokens, their prices have also touched new highs.
While Chainlink and Aave have been around for a while, DigiToads' meteoric rise has come as a surprise to many, since it was launched just a few months ago.
The Ethereum-based cryptocurrency has a hybrid DeFi model and a decentralized autonomous organizations (DAO) structure for governance. Its presale growth has also been very impressive.
The platform still might have two more presale stages to wrap up, but it has already raised over $6.2 million in funding.
DigiToads: The Best Staking Feature in the Entire DeFi Market
DigiToads can be credited with bringing hybrid DeFi into the limelight for its potential to drive financial inclusion.
DigiToads' economic framework sports the features of three crypto coins. The multi-faceted model allows DigiToads users to earn passive income by staking, trading, winning tokens in Web 3.0 games, participating in trading competitions, and entering prize draws.
The platform's native cryptocurrency is the TOADS token which is built on the ERC2-20 standard.
DigiToads is one of the best altcoins to buy now as its play-to-earn game is an unmissable opportunity to boost your passive earnings.
The game has a total of 12 seasons in a single year. When each season ends, the highest scorers are rewarded with TOADS tokens.
To win the reward, players have to outperform their competitors in a Metaverse-based swamp that's designed like an arena.
The players are allowed to seek help from a breed of special creatures called DigiToads. These creatures have supreme strength and special powers.
Players can trade them or buy them with TOADS tokens. The other in-game assets that players can purchase are training equipment, food, and potions for their DigiToads.
DigiToads has a staking mechanism where NFT owners can stake their digital assets to earn rewards.
These rewards are distributed from a staking pool that is maintained by allocating 2% of the proceeds from all TOADS transactions that are processed on the DigiToads network.
The DigiToads team is very passionate about environmental conservation and would be donating a share of the platform's annual profits to organizations that are working for the cause.
The team would also be donating the proceeds from the sale of the upcoming official merchandise range for DigiToads fans.
Chainlink Rolls Out New Cross-Chain Protocol
Rolled out in 2017, Chainlink is an abstraction layer for connecting smart contracts. The ecosystem has a native cryptocurrency called the LINK token and is powered by an oracles-based network.
The Oracles network allows blockchains to interact with payment solutions, data feeds, and events to extract off-chain data that can be used by smart contracts.
In a recent development, Chainlink's cross-chain interoperability protocol (CCIP) was launched for early access by users of Polygon, Ethereum, Avalanche, and Optimism blockchains.
The protocol will enable developers to deploy cross-chain dApps and other decentralized services.
Aave Rolls Out Stablecoin GHO on Ethereum
Touted to be one of the best crypto investments of 2023, Aave is a liquidity protocol with an open-source code architecture.
The protocol has been designed for non-custodial liquidity markets where users can earn interest by supplying or borrowing digital assets.
Its native token is AAVE and it's the main cryptocurrency on the Aave network. The protocol recently hit the headlines after launching its stablecoin GHO that's algorithmically pegged to the US dollar.
The stablecoin is powered by the Ethereum network. The Aave team announced the stablecoin's launch in a blog post and described the asset as an "over collateralized" asset.
Conclusion
If you are looking for a good crypto to buy, make sure you consider their growth potential too before making a decision.
While both Aave and Chainlink have their strengths, many analysts feel that they lag behind DigiToads as the latter has higher growth potential.
With a hybrid DeFi model, DigiToads allows its users to access multiple opportunities for earning passive income which can yield long-term returns.
The DigiToads presale has been generating a lot of buzz among cryptocurrency users and the TOADS token could potentially provide King-sized gains in the long term.
---