Chinese Province: All Our Cities Have Blockchain Platform Coverage
The Northwestern Chinese province of Gansu says that all of its cities are now covered by its Blockchain Service Network (BSN) service platform.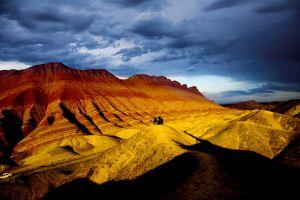 Per a report from the Chinese Communist Party's official newspaper the People's Daily, Gansu first unveiled the BSN in May 2019. The provincial government initially set up 18 nodes within the new stat development district in Lanzhou, Gansu's capital and largest city. All 13 of the province's other major cities have since followed suit.
China has been pushing a range of blockchain-related projects over the past few years, but few nationwide efforts have been comparable to the BSN in terms of scale.
Authorities say they expect the new network to help reduce the technical and economic threshold required for companies wishing to adopt blockchain technology solutions.
In January, Gansu Mobile, a subsidiary of the state-owned telecommunication service provider China Mobile, set up a blockchain incubation center in the province. The center is intended to accelerate blockchain testing – an effort that was intended to run parallel with the province's 5G plans.
China Mobile is one of the six institutions that has helped launched the BSN. It has so far set up 69 blockchain nodes across the country. 14 of them are deployed in Gansu, which now has the second-largest number of nodes in the entire country.
The province is now exploring blockchain applications in areas including supply chain finance, e-government, Internet of Things (IoT), and product tracking.
China's first nationwide blockchain network was rolled out in October 2019, per Xinhua.
The project's six-month internal testing phase was originally slated for completion at the end of this month.
The government reaffirmed its commitment to launching the BSN for commercial use in April this year as recently as early January. However, industry observers in media outlets such as the Asia Times say they expect to miss out on their target date due to the ongoing fallout of the coronavirus pandemic.
Developers have described the BSN as an underlying platform that hosts blockchain applications for state-controlled Chinese entities. They say its potential uses are myriad, and that it could be used in the legal, finance and telecommunications sectors, as well as other industries.
The initiative is part of the larger Belt and Road Initiative, and authorities hope it will allow them to bolster the efficiency of trade management and operations, cross-border project management and data transmission.
The national blockchain effort is being carried out by a consortium comprising the State Information Center and six major firms, including China Mobile and China UnionPay.
The Chinese government has also enlisted the support of a number of technology companies including Tencent.
---