Chimpzee Token: A Unique Way to Earn Income, Restore Rainforests, and Protect Wildlife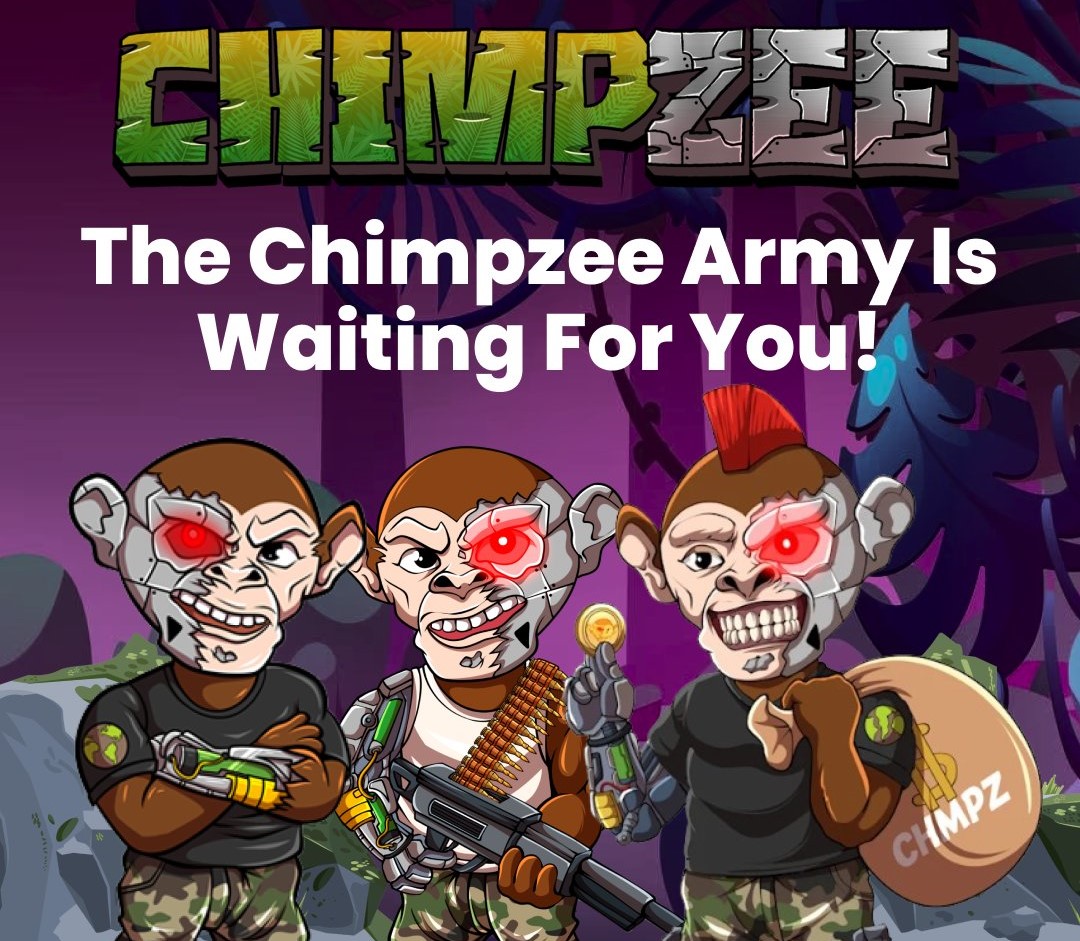 People are always looking for meaningful ways to invest their money, and these days, there's a growing trend toward investments that not only bring financial returns but also have a positive impact on the environment. The rise of green investments now fills this need, giving people the ability to make a difference while also securing their financial futures.
One such example is Chimpzee, a green crypto platform with a twofold mission—to allow its users to earn income and to actively participate in environmentally-friendly endeavors.
Recently, the project marked an impressive achievement by raising over $1.15 million through their native $CHMPZ token presale. What's more, early bird investors received extra benefits through token airdrops, with a special focus on those investing more.
Commitment Beyond Finance
Chimpzee Token shows dedication to our environment and wildlife. They've donated substantial sums to worthy causes: from $20,000 to the WILD Foundation for the black jaguar's protection to planting trees in various regions—1,200 in Brazil and 20,000 in Guatemala. Elephants haven't been forgotten either, with a donation of $15,000 earmarked for their protection.
Beyond these contributions, Chimpzee is planning to continue its support of numerous organizations that align with its mission. And, for the fashion-conscious, they've even given a hint of a t-shirt design that'll soon be available. Each purchase from the Chimpzee store will not only reward buyers with $CHMPZ tokens but also commit a part of the profits to charities.
For those considering this green investment, Chimpzee's presale is progressing, with token prices set to rise as we reach the next stage. There's also another offer for early investors: Special Gold Passport NFTs that come with multiple ecosystem benefits and a yield of 18%.
Another standout feature of Chimpzee Token is its deflationary mechanisms. They've made a promise to burn a significant portion of their initial token supply, with 100 billion already eliminated and a further reduction anticipated post-launch.
Rumors suggest that Chimpzee is planning to burn even more tokens, potentially bringing its total supply to below 40 billion. They're looking to create a market capitalization of less than 60 million dollars.
Breaking down the $CHMPZ supply distribution, 45% is up for grabs during the presale, with other portions allocated for various purposes, including marketing, development, community rewards, and charity.
Green Crypto Meets Philanthropy
The fusion of technology with environmental initiatives gives Chimpzee Token its unique charm. While the platform's features, like the play-to-earn game "Zero Tolerance" and the trade-to-earn NFT marketplace, are still under development, Chimpzee looks keen on creating a space where investors can grow their wealth while contributing to environmental and philanthropic causes.
The rise of platforms like Chimpzee offers a fresh perspective on investing—showing that defi solutions can benefit both our financial interests and the earth and acknowledging that the decisions we make today can shape the future for the better.
Disclaimer: Crypto is a high-risk asset class. This article is provided for informational purposes and does not constitute investment advice. You could lose all of your capital.
---