Cathie Wood's ARK Invest Buys $8.7 Million in Coinbase Stock, Files Third Bitcoin ETF Application Amid SEC Lawsuit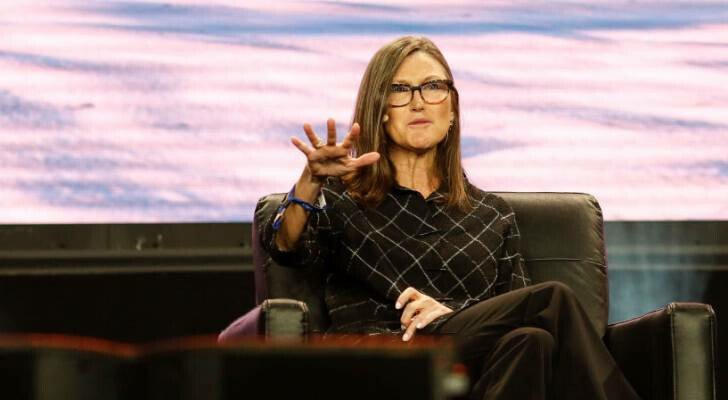 Technology investor Cathie Wood's fund ARK Invest has bought $8.7 million worth of Coinbase stock while filing yet another application to list a Bitcoin-backed exchange-traded fund (ETF).
ARK's latest purchase of Coinbase stock was made through the ARK Innovation ETF, ARK Next Generation Internet ETF, and ARK Fintech Innovation ETF, with the first fund by far adding the most shares.
In total, the ARK ETFs added 157,043 Coinbase shares, worth some $8.7 million by Tuesday's closing price.
The purchase is not the first time this year that ARK has added more Coinbase shares to its holding. In January, the firm purchased some $5.8 million worth of Coinbase shares, after also buying heavily in late 2022.
Shares of Coinbase, which are traded on Nasdaq under the ticker COIN, ended the day slightly lower on Tuesday, but bounced up by close to 7% in pre-market trading on Wednesday.
New Bitcoin ETF application
While buying more COIN shares is one way ARK is increasing its exposure to Bitcoin and the broader digital assets market, the firm on Tuesday also said that it is seeking approval for a new Bitcoin ETF.
The proposed ETF is called ARK 21Shares Bitcoin ETF, and yesterday's announcement marks the third time ARK has tried to get the ETF approved by the US Securities and Exchange Commission (SEC).
The new application, filed together with the European crypto investment firm 21Shares, is a follow-up from an original ETF application from June 2021 for a spot-based Bitcoin ETF that would trade publicly in the US.
The SEC has previously denied ARK's applications for a Bitcoin ETF, citing the potential for "fraudulent and manipulative acts and practices," as well as a lack of mechanisms to "protect investors and the public interest."
Despite the pushback from regulators, Cathie Woods has always remained a massive bull on Bitcoin, predicting it will reach $1 million per coin by 2030.
Last month, Bloomberg's Senior ETF Analyst Eric Balchunas said in a report that the SEC is likely to approve the first spot Bitcoin ETF in "early summer 2023," after the SEC gets the authority to regulate crypto exchanges.
---