Canadian Exchange Claims It Lost Funds, Customers Suspect Exit Scam
In what appears to be one of the worst handlings of a crypto exchange crisis we have seen to date, MapleChange, a relatively small crypto exchange based in Edmonton, Canada, on Sunday announced that "someone have managed to withdraw all funds from our exchange," adding that "until the investigation is over, we cannot refund anything."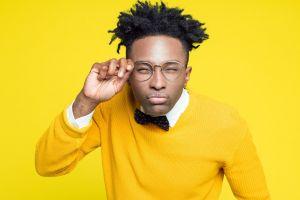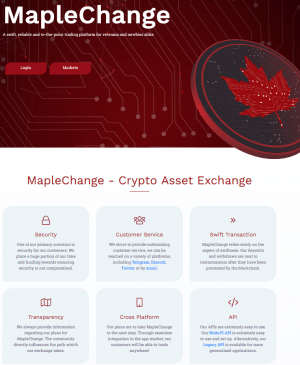 Later they added that "because we have no more funds to pay anyone back, the exchange has to close down unfortunately."
According to the archived version (October 28) of the exchange's website that claims it's "a swift, reliable and to-the-point trading platform for veterans and newbies alike", it has more than 8,000 registered users and it's daily trading volume was more than BTC 900 (USD 5.8 million) "today." Meanwhile, on October 27, the exchange announced that its maintenance was "officially over and we have finished upgrading our server" and invited to "enjoy our new sleek look, stay tuned for future updates as we're not yet done."
As of Monday morning, the website is unavailable.
Following the news yesterday, members of the community have been hard at work to find out who is behind the exchange, which does not provide information on its team members online. A Twitter account called Maplechange'ed has already identified the person they believe is behind the questionable exchange as a young man living in Edmonton, Canada, along with many other details about the people behind the exchange.
Following the first Twitter post, the exchange disabled their Twitter account, and rumors of the "hack" actually being a classic exit scam quickly started circulating online.
In case of an exit scam, someone who runs a crypto service first builds up trust among customers, who then go on to deposit money with the service. Once a sufficient amount of money or digital assets have been gathered, the service shuts down and the operators disappear.
As many would probably agree, disabling social media and other communication channels "to think this solution through" is a highly suspicious way of handling what the company claims to be a hack.
However, five hours later, MapleChange's Twitter account finally came back online with this tweet:
The incident should serve as an important reminder to everyone in the crypto community not to keep fiat or crypto stored on any exchanges. Instead, it is generally recommended to transfer funds to external software or hardware wallets where the user holds the private keys, after a trade has been completed.
MapleChange has not yet responded to a request for comment on this story by Cryptonews.com. We will update the story once we hear from them.
---