Canadian CBDC, Cred On Pause, Iran Wants Virgin Bitcoin + More News
Get your daily, bite-sized digest of cryptoasset and blockchain-related news – investigating the stories flying under the radar of today's crypto news.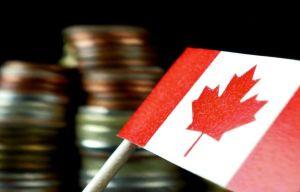 CBDCs news
The Bank of Canada is working with its G7 partners on its plans for a digital currency as the country wants to be ready in case another country launches its central bank digital currency (CBDC), Reuters reported, citing Governor Tiff Macklem. "If another country has one and we don't, that could certainly create some problems," he was quoted as saying.
Legal news
Cred, a US-based crypto lender, confirmed that it has suspended its operations due to an unspecified investigation. "Cred is cooperating with law enforcement authorities to investigate" "a recent fraudulent incident," the lender tweeted, adding that "no client personal data or account information was compromised." They estimate "to provide an update within the next 2 weeks."
Regulation news
The Iranian government allowed using cryptoassets for funding imports "at a time of increased pressure on the country's normal use of hard currencies," Iran Daily reported, citing IRNA. "Cryptocurrencies legally mined in Iran will only be exchangeable when they are used to finance imports from other countries," the report said, adding that "the legal cap for the amount of cryptocurrency for each miner would be determined by the level of the subsidized energy used for mining and based on instructions published by the Ministry of Energy."
Panama's National Assembly is debating a draft crypto bill put forward by a group of four lawmakers. In an official tweet, the National Assembly stated that the bill proposes to "regulate the use of [cryptoassets] and [crypto-related] transactions in the territory of the Republic of Panama." One of the bill's provisions includes the imposition of a 4% flat-rate tax on all crypto transactions conducted on domestic trading platforms.
Crypto adoption news
Investments news
The Graph Foundation announced a successful public sale of its native token GRT, selling USD 12m to the community. Per the announcement, 4% of the total token supply (400m tokens) was allocated to over 4,500 individuals who passed Know Your Customer (KYC) compliance, from 99 countries, excluding the US. These O.G.'s (Original Graphers) will be the initial GRT community members at The Graph's mainnet launch, which is expected in 30-60 days. The Graph is a decentralized protocol for indexing and querying data from blockchains, starting with Ethereum (ETH).
DeFi news
Decentralized finance (DeFi) project Aave has transferred governance rights to its token holders, with the core developers handing over the protocol's admin keys to governance communities led by holders of its native LEND utility token. According to the announcement, the project team will set the Aave Governance contract as Lending Pool Manager, and will give the ownership of the LendingPoolAddressProvider contract and of the TokenDistributor contract to the Aave Governance. The team described this move as "the next important step in our decentralization journey."
Blockchain news
Authorities in Chengdu, China, have announced "30 new blockchain adoption applications" at a blockchain forum held in the city. Per Chengdu media outlet Red Star News, the city has revealed plans to implement blockchain-powered urban governance, cross-border trade, smart manufacturing and agriculture, education, healthcare, financial services, and intellectual property by 2022. City authorities added that they intended to form "two to three" blockchain industry "cluster development areas" in Chengdu in the next two years.
The Kazakhstani government is set to use blockchain technology to power a new real estate registry platform, per LS. The platform will initially pilot in the Nur-Sultan and Shymkent regions and will involve a number of domestic banks. The Ministry of Digital Development, Innovation and Aerospace Industry has also unveiled plans to spend USD over USD 1.1m on a blockchain-powered real-time VAT platform that will feature digital invoices – with rollouts expected to begin December 2021.
---