Cambridge University's Bitcoin Mining Index Gets an Upgrade for Precise Power Consumption Analysis – Here's the Latest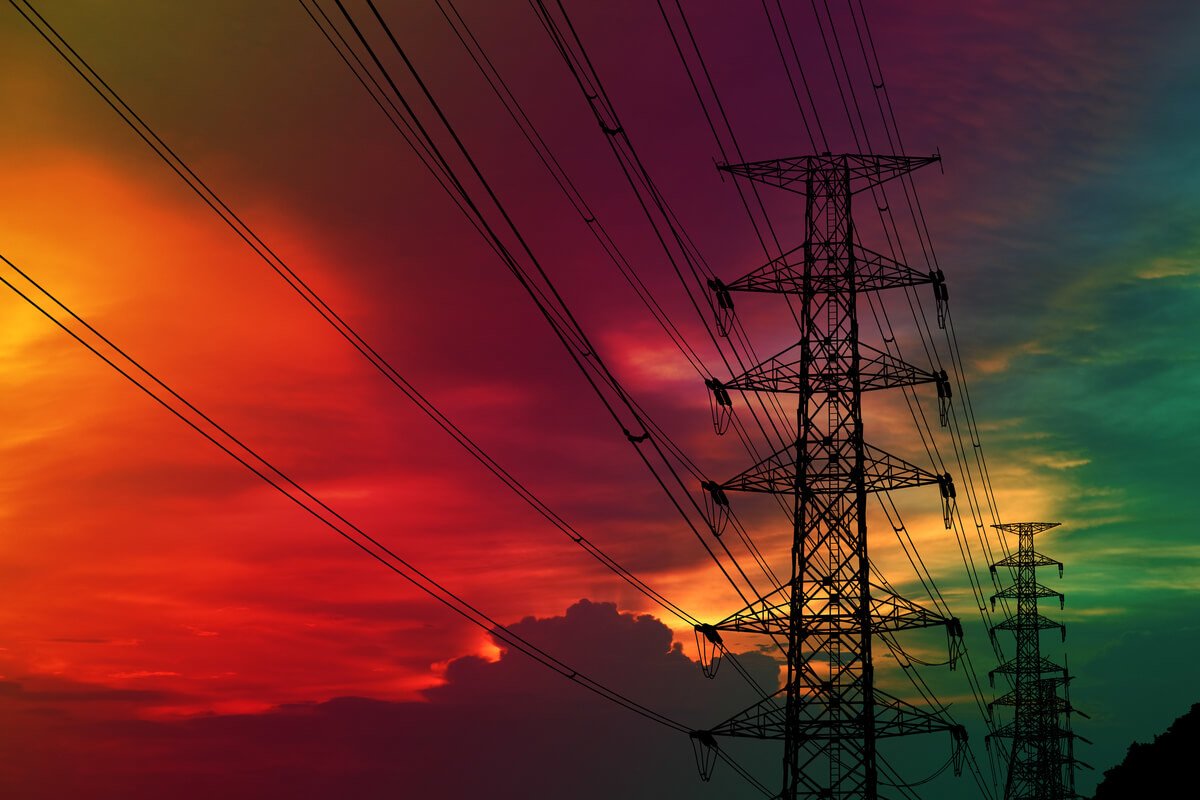 The Bitcoin Electricity Consumption Index (CBECI), developed by researchers at Cambridge University's Centre for Alternative Finance (CCAF), has been upgraded to reveal new information about Bitcoin mining's global energy consumption.
Following the upgrade, the new estimate of all global energy use by Bitcoin miners stands at 89.0 terawatt-hours (TWh), significantly lower than the 104 TWh estimated by the previous version of the model.
Based on the new numbers, the global energy usage of the Bitcoin network is in the same ballpark as that of tumble dryers in the US, and not all tumble dryers globally, as some have claimed in the past.
Too many old miners included in the previous estimate
In a lengthy report released on August 31 titled Bitcoin electricity consumption: an improved assessment, the university admitted that mistakes were made in the original estimates, saying:
"The backbone of our previous CBECI methodology was the assumption that every profitable hardware model released less than 5 years ago equally fuelled the total network hashrate. This, however, led to a disproportionally large number of older devices compared to newer ones in our assumed hardware distribution"
As a result of the realization that older mining machines were being retired at a faster pace than previously assumes, the researchers also made significant downwards adjustments of Bitcoin's energy use for 2021 and 2022.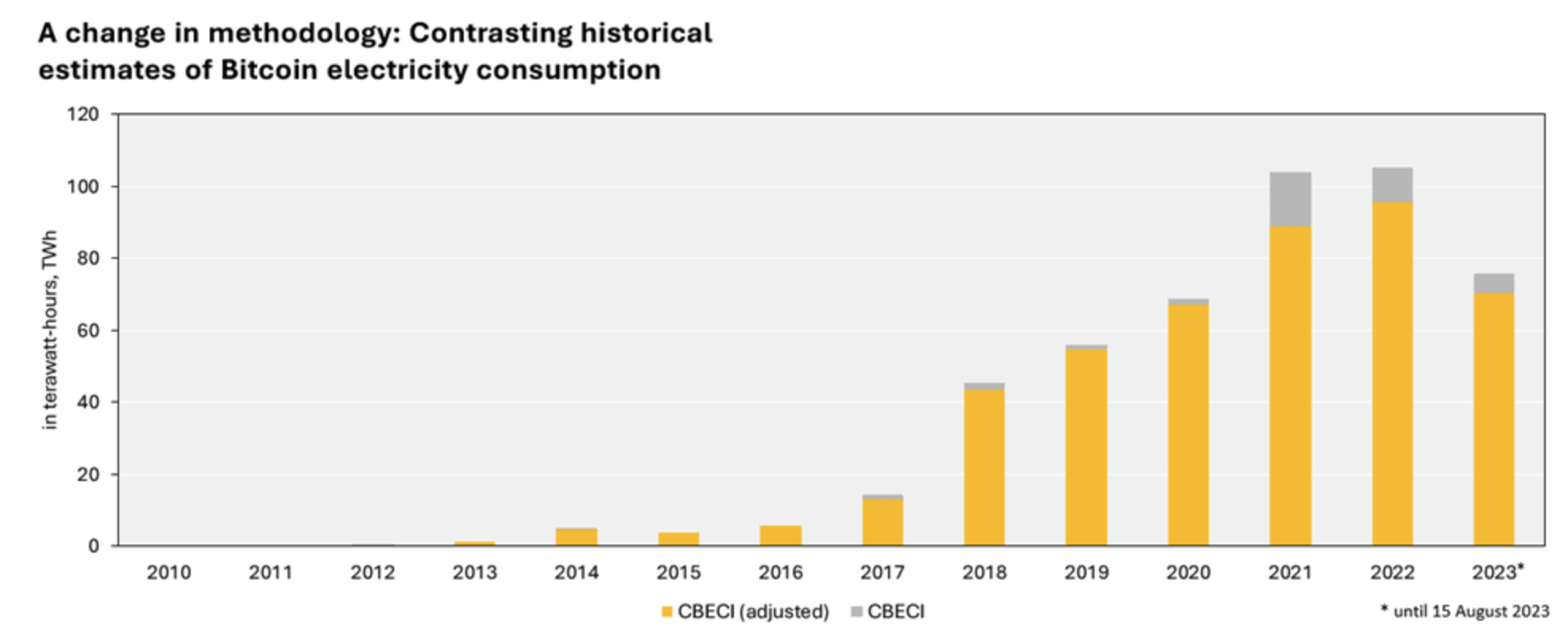 The change has been shared widely among members of the Bitcoin community on X, with for instance Daniel Batten, an expert on Bitcoin mining's energy usage, pointing out that claims such as Bitcoin using "as much energy as Sweden" have now been proven wrong.
Additionally, Batten claimed that greenhouse gas emissions data that the model relies on are still exaggerated.
"They are still overestimating emissions by 67.6% due to emission intensity calculations that are both overestimated, and out-of-date (have not been updated since Jan 2022)," the mining expert said.
---