How to Buy Thug Life Token on Uniswap - Beginners Guide

In June 2023, Thug Life (THUG) launched its cryptocurrency presale which sold out after hitting its hard cap of $2.058M. This is a new meme cryptocurrency, which will soon be available for trading across most ETH-based DEXs including Uniswap.
Continue reading to learn more about this cryptocurrency project and to find out how to buy $THUG in a few simple steps. With such a successful presale that ended so soon after its launch, some meme coin degens believe it could explode.
What is Thug Life Token?
Through the Thug Life presale, investors had the opportunity to buy $THUG at the earliest stage possible. Most cryptocurrency tokens allow investors to get early access to the token by hosting an initial coin offering (ICO) stage.
Thug Life held a unique presale, as the tokens were available at the same price for only one round. From a total token supply of 4.2 billion, 70% (2.94) billion was allocated for the presale. All early investors who purchased this token did so at a low price of $0.0007.
At the time of writing, Thug Life's presale sold out just after 3 weeks and is set to explode in a similar fashion to the meme token Sponge. The token was priced at just $0.0007 and did not have a minimum purchase amount. By the end of the presale, Thug Life managed to raise a hard cap of $2.058 million.
Similar to some of the best meme coins, Thug Life does not offer much utility to investors. Instead, it promotes a sense of unity and laughter with the community. This cryptocurrency is meant for those who have been cheated by crypto pumps and dumps or for those investors that purchased other tokens during their peaks and lost their money.
The ultimate goal of Thug Life is to help generate financial gain for investors. This project has also been developed by the creators of Spongebob (SPONGE), a new meme coin which has managed to soar by 100x earlier this year.
Another 15% of the token supply will be allocated for marketing purposes, ensuring that the project's popularity increases. The remaining 15% of the token supply will be allocated as community rewards.
| | |
| --- | --- |
| Presale Started | Q2 2023 |
| Purchase Methods | ETH, USDT |
| Chain | Ethereum |
| Min Investment | None |
| Max Investment | None |
How to Buy Thug Life Token - Step by Step
For those interested in purchasing $THUG, the sections below will provide you with a detailed step-by-step guide:
Step 1: Get a Cryptocurrency Wallet
Before buying $THUG via UniSwap, investors must set up a cryptocurrency wallet. The Thug Life presale can be accessed with popular crypto wallets such as MetaMask and Wallet Connect.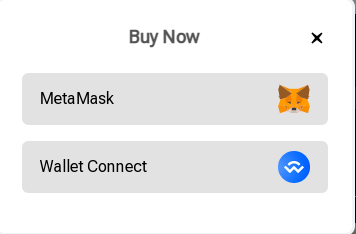 When getting wallets like MetaMask on a laptop or desktop, simply add the extension to your device. Alternatively, you can download the app when accessing the wallet with a mobile phone.
Step 2: Purchase ETH Tokens
The Thug Life token can be swapped with compatible tokens such as Ethereum (ETH). Those who do not hold one of these cryptocurrencies can purchase them from a suitable cryptocurrency exchange.
After purchasing the tokens, send them to the crypto wallet.
Step 3: Connect your Wallet to Dextools
Once the wallet is funded, visit the Thug Life Dextools page. On the screen, click the 'Connect' button. Select either 'MetaMask' or 'Wallet Connect,' depending on which wallet you hold.
Follow the on-screen instructions to connect the wallet.
Step 4: Swap ETH for $THUG Tokens
After the wallet is connected, click 'Ethereum' on the price tab. This way, you can choose which tokens to swap with $THUG. After selecting the tokens, enter the amount of $THUG you wish to receive.
You will be able to view how many tokens you are getting in exchange for the amount of ETH being saved. Then confirm the transaction. Now that the presale has ended, you will be able to claim your tokens from the Thug Life presale website.
Interested buyers can also join the Thug Life Telegram group for more tips on buying $THUG tokens.
Summary
Investors can purchase $THUG on Dextools by setting up a cryptocurrency wallet and connecting to the Thug Life website. The presale which consisted of only one round sold out after hitting the hard cap after 3 weeks of launching highlighting its immense demand and hype.
This meme cryptocurrency does not offer much utility, but aims to generate wealth for the internal ecosystem. In only a few weeks since the $THUG token launched on presale, the project has raised a massive $2.058M and could 10x any time soon.
Purchase tokens directly from the Thug Life website. If you want to stay updated with all the new developments and project updates, join the Thug Life Telegram channel.

Disclaimer: The Industry Talk section features insights by crypto industry players and is not a part of the editorial content of Cryptonews.com.
---