BTC 1,700 In Limbo As Fraudster Won't Give The Password To Prosecutors
German public prosecutor's office has seized almost BTC 1,800 (USD 70m) from a man sentenced to prison for fraud, but they claim they cannot access the majority of the cryptocurrency since the man has refused to provide them with a password. The crypto was seized in 2013, and since then, its value has skyrocketed.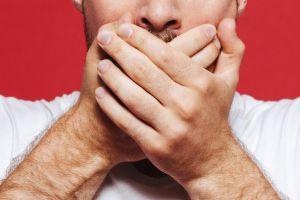 The authorities can't access around BTC 1,700 (USD 66.5m). Today, BTC trades at around USD 39,000 while in 2013 its price jumped from around USD 100 to USD 1,000.
The fraudster completed his prison sentence of more than two years for cryptojacking, which consists of covertly installing cryptomining malware on victims' computers and collecting the proceeds. Prosecutors claim they have made efforts to ensure the man cannot unlock the funds, which are stored on a digital wallet, on his own. However, without the convict's cooperation, they seemingly cannot access the bitcoins either.
"We asked him but he didn't say," Sebastian Murer, a prosecutor from Kempten in Germany's Bavaria, told Reuters. "Perhaps he doesn't know."
In a bid to access the confiscated cryptocurrency, German law enforcement officers have made repeated efforts to crack the code, but so far without success, according to Murer.
The Central Office for Cybercrime Bavaria (ZCB), the institution that was given the task of unlocking the seized cryptocurrency, made a breakthrough on the Kempten case about two years ago when its cybercrime experts managed to access a part of the seized bitcoins.
The office's staff were able to recover about BTC 86 in 2018, generating revenues of some EUR 500,000 (USD 601,000) for the German state's treasury, as reported by local daily Süddeutsche Zeitung. However, those funds were not protected by a password, making law enforcement's job significantly easier compared with the password-protected remainder of around BTC 1,700.
___
Learn more:
Man Will Give 25% of Lost Bitcoin to COVID Relief if He Can Search Dump for USD 296M Haul
Crypto Security in 2021: More Threats Against DeFi and Individual Users
Blockstream Debuts Open-source Hardware Bitcoin Wallet
Can Someone Guess My Crypto Private Key?
A Bitcoin Multisig Primer: How Does it Work & What You Need To Know
Your Bitcoin Brainwallet Can Be Swept Even Without Reading Your Mind
How to Protect Your Absolute Crypto Lifeline - Seed Words
---