Brussels to Intensify Dialogue With Blockchain Industry
Disclosure: Crypto is a high-risk asset class. This article is provided for informational purposes and does not constitute investment advice. By using this website, you agree to our terms and conditions. We may utilise affiliate links within our content, and receive commission.
Blockchain and cryptocurrency industry players both from the European Union and the rest of the world have taken a keen interest in policies and regulations currently being prepared by the EU authorities. Pierre Marro, an administrator and team leader at the European Commission's Directorate General for Communications Networks, Content & Technology (DG CONNECT), told Cryptonews.com that this year is expected to bring further intense discussions on blockchain technologies and their potential regulation in Brussels.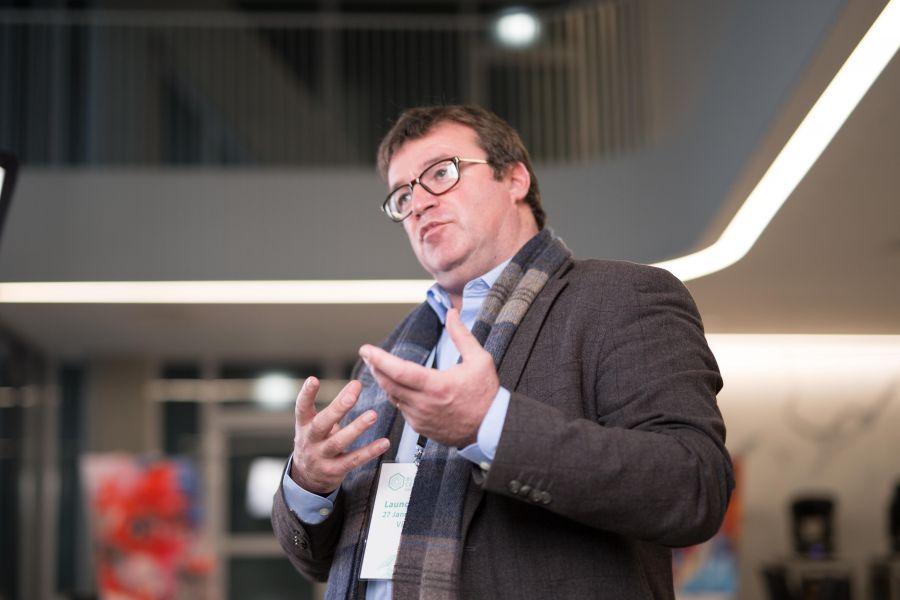 The administrator also shared the Commission's plan to launch a new expertise hub to identify relevant blockchain initiatives, and monitor and analyze the developments and trends within the industry.
What is the current state of play regarding the EU's blockchain policy? Is Brussels preparing new regulations?
We are closely monitoring this industry, and it is expected that this year will bring a more intense dialog on blockchain and cryptocurrencies. At the European Commission, we are closely cooperating with other institutions that are interested in this topic, such as the European Central Bank. There are also other services within the European Commission that share our interests, and we are working with them.
Do you think that the EU's member states are showing an increased interest in regulating blockchain technologies and cryptocurrencies?
There have been signs of an increased interest in regulating Initial Coin Offerings (ICO) by member states. Until quite recently, cryptocurrencies were viewed as a separate world, but now, with ICOs attracting more interest from even some of the traditional financial institutions who want to be part of this, the situation is changing. We see more players who want to participate in ICOs, and also companies from completely different sectors, but who also want to have more legal certainty, which will secure their investments. Many of these companies associate legal certainty with more regulation. They see it as an additional layer of security for their investments. These companies also want to remain in compliance with the EU's rules for financial markets.
There is also an ongoing discussion by the member states on whether the infrastructure of public services could be based on blockchain solutions. I cannot say whether 2018 will bring new regulations in this field, but I believe that this year, the dialogue between the various stakeholders will intensify. The European Commission could coordinate these efforts at EU level.
Many industry representatives from the blockchain and cryptocurrency sectors would also like to be part of the consultations on new regulations. Is there a formal dialogue between the industry stakeholders and the European Commission?
Such a dialogue could be developed. We are already making efforts to gain a broader perspective on where the industry is heading. We are also working on new tools to monitor the developments within blockchain technology, and analyze them. This will help us understand which fields need to be regulated, and which don't.
Is the European Commission planning any particular initiatives for this year to stimulate the exchange of ideas between regulators and the industry?
This week, we are planning to launch the EU Blockchain Observatory and Forum, a new initiative that, as we hope, will allow us at the European Commission to have a closer look at this area. It is projects such as this one that can facilitate a closer dialogue with the industry, and produce new ideas. The Commission wants to explore the opportunities that can be generated by blockchain technology, and its potential to create new jobs and to foster innovation in the member states.
---