Brazil and Argentina Want to Create a New Currency, Bitcoiners Suggest Adopting BTC
Disclosure: Crypto is a high-risk asset class. This article is provided for informational purposes and does not constitute investment advice. By using this website, you agree to our terms and conditions. We may utilise affiliate links within our content, and receive commission.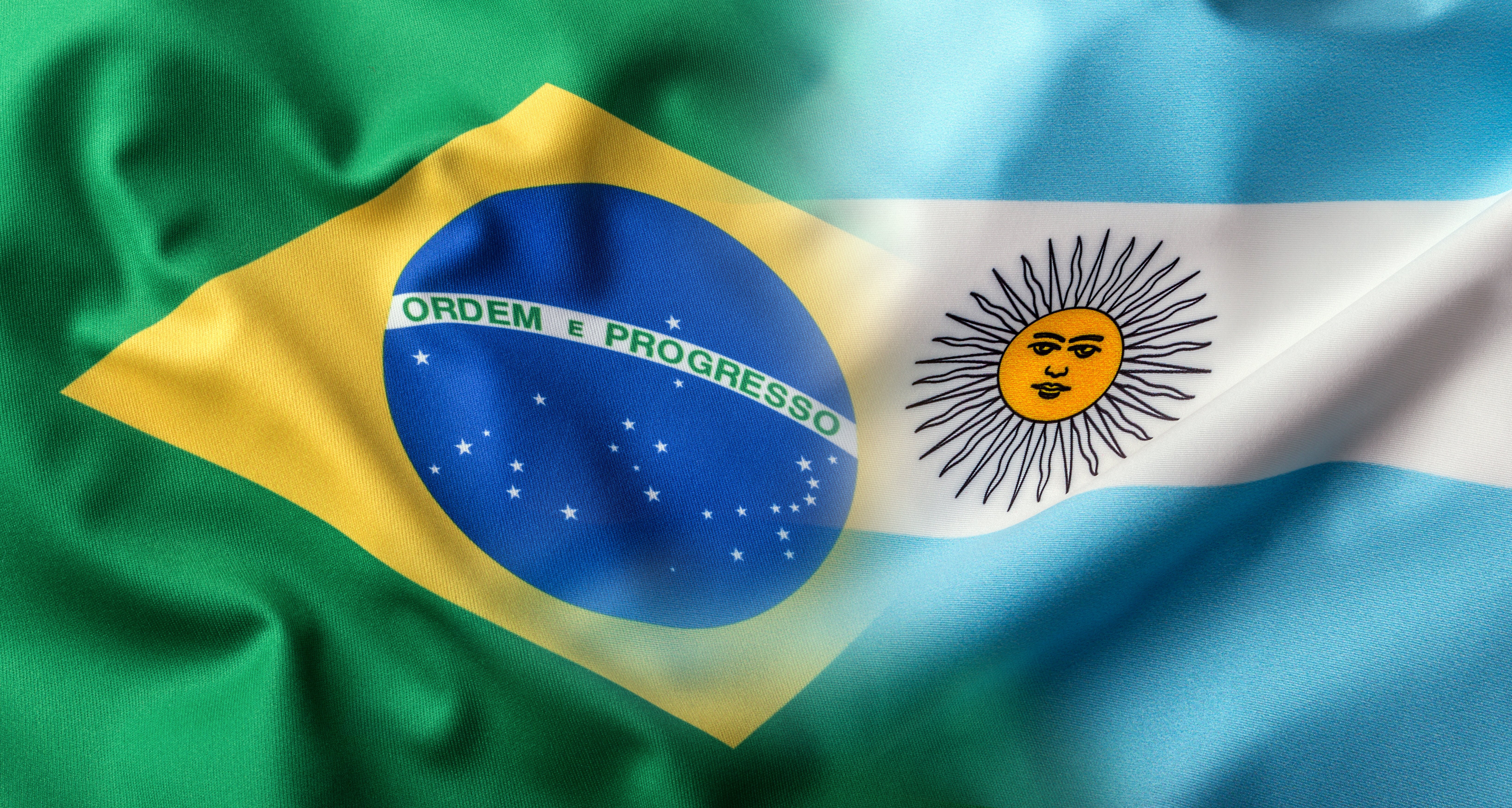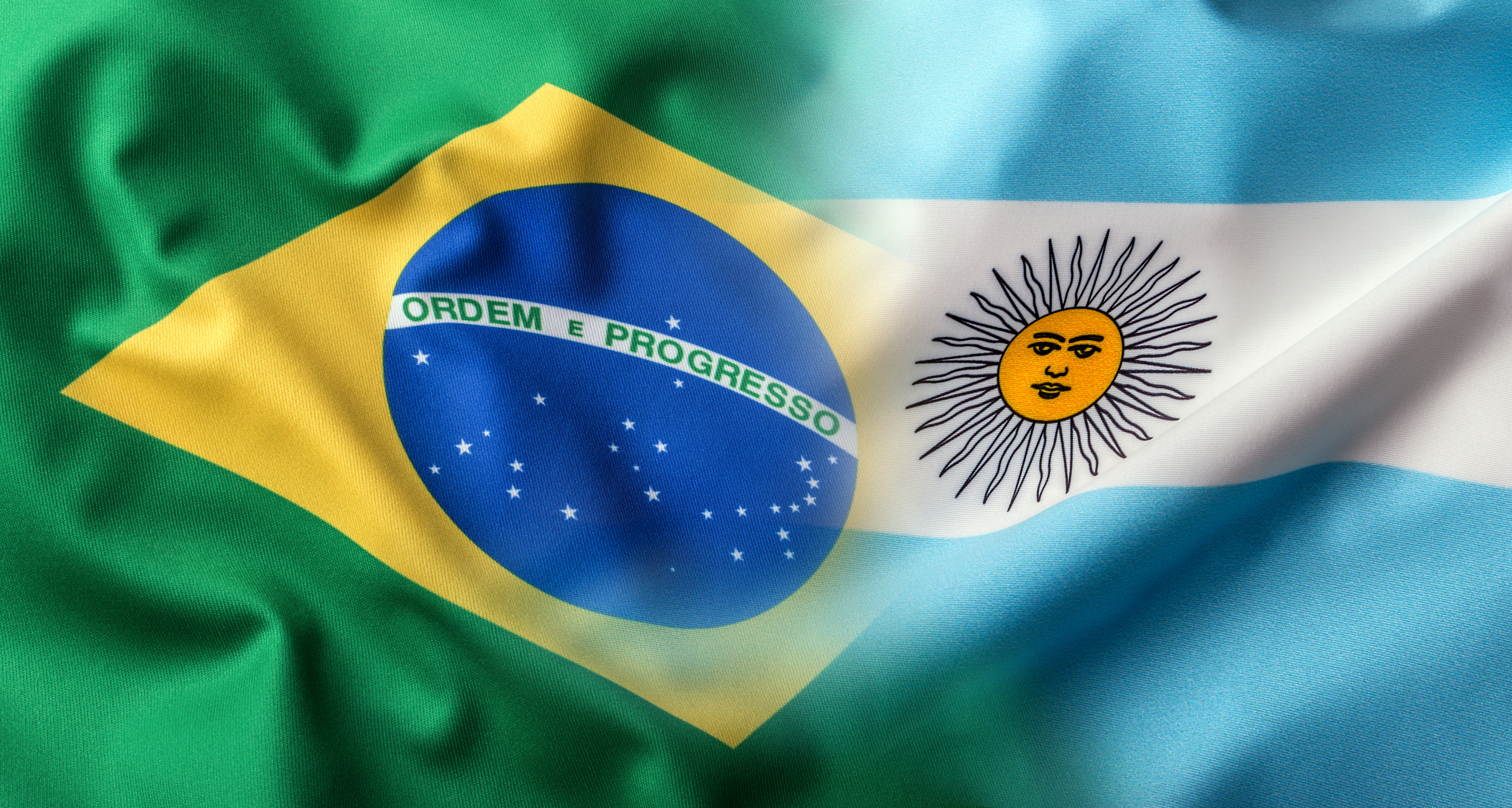 Brazil and Argentina are mulling the co-creation of a common currency – but Bitcoiners have suggested they adopt Bitcoin (BTC) instead.
Over the weekend, the Financial Times reported that ministers in the nations said the proposed currency would "at first run in parallel with the Brazilian real and Argentine peso."
Brazilian policymakers have suggested calling the new currency the "sur" (meaning "south"), and claimed the currency "could boost regional trade and reduce reliance on the USD." The plan was confirmed in a Perfil article jointly penned by Alberto Fernández and Luiz Inácio Lula da Silva, the respective presidents of Argentina and Brazil.
But Bitcoiners have suggested doing away with fiat altogether. They suggest skipping the entire currency creation process by adopting BTC as legal tender. They suggested this move could benefit all parties from the outset.
"The answer isn't a new fiat currency," opined Gabor Gurbacs, a Strategy Advisor at VanEck.
"Brazil and Argentina to start preparations for a common currency." When fiat moneys and central bank policies fail, the answer isn't a new fiat currency. The answer is adopting Bitcoin and tokenized gold. Eventually countries will learn this lesson. https://t.co/XKmQQNSray

— Gabor Gurbacs (@gaborgurbacs) January 22, 2023
Others took a similar stance.
Brazil and Argentina preparing a common currency.

And yet, the internet has #bitcoin — Genuinely, if they aren't considering issuing on Bitcoin-Lightning rails they aren't even in the game.

— Christopher Calicott (@mecee) January 23, 2023
But the conversation was truly ignited when Coinbase CEO Brian Armstrong wrote that "moving to Bitcoin" would "probably be the right long-term bet."
While many disagreed with the crypto exchange chief's tweet, some voiced their support. Proponents claimed that developments like the Lightning Network could help with network concerns.
And some suggested that BTC's "volatility" was overstated, particularly in relation to LATAM fiats.
Actually a lot of national currencies decline much worse than 65% in the down cycle, but lack the 10x+ return in the up cycle.#Bitcoin is less volatile today than at least a dozen currencies, and is becoming less volatile as time goes on.

— Asher Hopp (@AsherHopp) January 23, 2023
Indeed, there is no shortage of evidence to suggest that crypto adoption is on the rise in both Brazil and Argentina, while fiats continue to struggle.
Could BTC Provide an Alternative to Inflation-hit LATAM Fiats?
As hyperinflation ravages the Argentinian peso, with an inflation rate of over 90% last year, many citizens are turning to crypto-powered alternatives.
Stablecoin buying is on the rise, as is crypto investment. And a growing number of citizens are choosing to work for firms that pay them in crypto.
Brazil's own inflation rate hit an all-time high in June late year.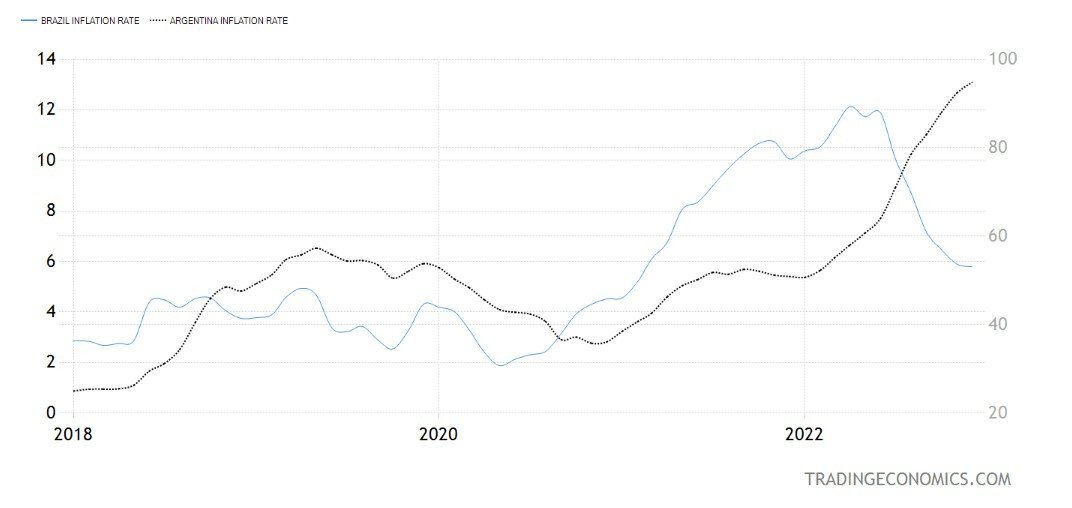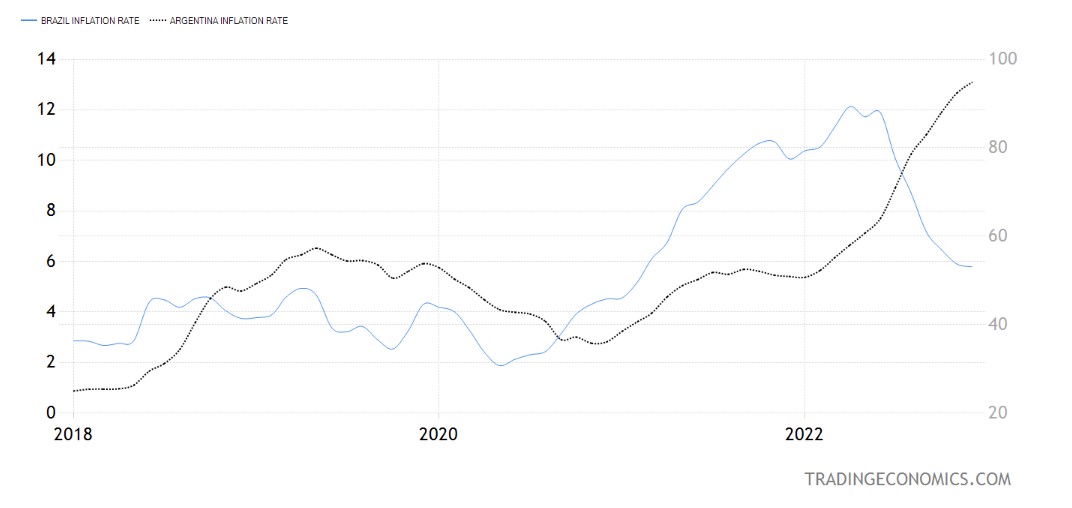 In Brazil, meanwhile, a number of local governments now allow citizens to pay their tax bills in crypto – while the central government has recently green-lighted the use of crypto as a payment tool.
Argentina's economy minister, Sergio Massa, explained to the Financial Times that the join currency project would begin "as a study of mechanisms for trade integration."
But he indicated that other LATAM nations might eventually be brought on board – or launch similar projects of their own.
Massa said:
"It's the first step on a long road that Latin America must travel."
---