Booze-loving Tourists To Buy Sake with Blockchain-powered Coupons
Nex month, the city of Aizuwakamatsu, in Japan, is set to launch a local, blockchain-powered spending solution for sake-lovers and diners using a new digital currency issuance platform developed by domestic crypto exchange Decurret – in an attempt to boost its tourism industry.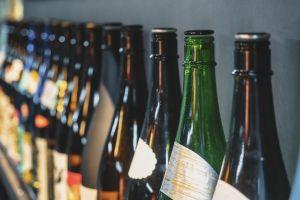 Per Minbaku, Decurret said that it will launch a blockchain wallet for the city named the Aizu Wallet. This will be compatible with a range of "digital services," said the exchange, with storage available for digital coupons, reward and loyalty points, "local currencies" and Aizuwakamatsu-based crowdfunding projects.
The firm added that tourists planning on traveling to the city can purchase blockchain-powered digital coupons and vouchers prior to their visits, allowing them to make "easier, contact-free" payments in restaurants and cafes.
The city is one of Japan's most popular tourist hotspots. Its famous castle, Tsurugajo, dates back to the 14th Century. However, it is perhaps best known for its sake producers – with many family-run breweries in the city. Some of these have been producing the nation's favorite alcoholic tipple for up to 400 years.
Decurret said that 14 Aizuwakamatsu sake producers belonging to a local brewers' association have already signed up to allow visitors to spend their blockchain-powered coupons or tokens at their stores.
The exchange has high hopes for its new platform with a number of local governments across Japan hopeful of launching contact-free, digital local currencies in the months ahead.
Similar incentives in nearby South Korea have seen fast-moving companies such as the Korea Minting and Security Printing Corporation, previously known primarily as a cash-minting firm, corner the market for blockchain-powered digital stablecoins, posting record profits earlier this year.
___
Learn more:
Tencent to Co-launch Blockchain-powered Wine Traceability Platform
Chinese Alcohol Producer Tokenizes National Tipple with Sina Corp Deal
---