BNY Mellon Doubles Down On Its Bitcoin Plans, Invests In Fireblocks
The oldest bank in the US, New York Mellon Corp., joined other investors and made a strategic investment in digital asset storage, transfer, and issuing platform Fireblocks.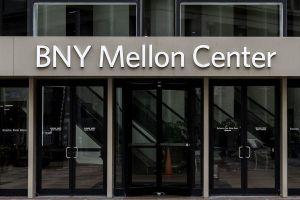 Today, Fireblocks said they raised USD 133m in Series C funding led by Coatue, Ribbit, and Stripes with strategic investment from BNY Mellon and SVB.
"Developing products to bridge digital and traditional assets is foundational to the future of custody," Roman Regelman, CEO of Asset Servicing and Head of Digital at BNY Mellon, was quoted as saying in an announcement.
As reported, in February, the bank said it will hold, transfer and issue bitcoin (BTC) and other unspecified cryptoassets on behalf of its asset-management clients later this year.
Meanwhile, after raising USD 179m in total, Fireblocks said it "will continue to expand global resources to service the world's biggest banks and fintechs and connect them to the entire crypto capital markets."
"Engineering is going to be a major part of our spend," Fireblocks' CEO and Co-founder Michael Shaulov told Forbes, adding that the firm closely advises 50% of the top 70 banks in the world and is developing pilot products with five undisclosed multinational banks.
The company claims that its platform allows banks and fintechs to deploy custody, tokenization, asset management, trading, lending, and payment solutions across public and private blockchain networks. Fireblocks said it serves over 200 financial institutions and has secured over USD 400 billion in digital assets. Per Forbes, over the past couple of months, the firm has onboarded 70 new clients and will likely have 80 new customers by the end of this quarter, twice more than forecasted.
"While we have no plans to become a bank, we believe our infrastructure will lend itself perfectly to power an entirely new era of financial services," Shaulov said in the announcement.
Other investors in the company include Galaxy Digital, Paradigm, Swisscom Ventures, Tenaya Capital, and Cyberstarts Ventures.
__
Michael Shaulov discusses the security of cryptoassets on Bloomberg TV (December 2020):
____
Learn more:
- 'Time To Get Educated': Morgan Stanley Brings BTC Funds To Rich Clients
- JPMorgan to Offer 'Crypto Exposure Basket', but Criticized as Not 'Crypto'
- PayPal Acquires Bitcoin Custodian Curv
__
(Updated at 11:43 UTC with additional details about Fireblocks and their plans. Updated at 11:56 UTC with a video.)
---