BlockFi Valued at USD 3B Following USD 350M Round
The US-based major financial services company focused on cryptoassets, BlockFi, was valued at USD 3bn following its recent USD 350m Series D fundraising round.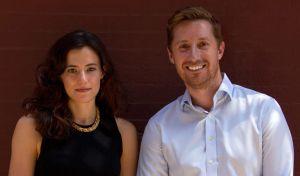 It was led by new investors including Bain Capital Ventures, partners of DST Global, Pomp Investments and Tiger Global, the company said. This round follows three prior rounds totaling USD 100m within the last two years.
Per BlockFi, this new investment will enable further innovation in the product suite, accelerate expansion into new markets, and provide capital for select acquisition opportunities.
The company revealed that, since the end of 2019, BlockFi has seen its client base grow from 10,000 to more than 225,000 today.
Monthly revenue currently exceeds USD 50m;
The company boasts more than USD 15bn in assets on its platform, "with a 0% loss rate across its lending portfolio since inception."
The company has grown its team to over 500 people worldwide.
Meanwhile, their current core product offering includes:
Eearning yield on digital assets at attractive rates;
Buying and selling digital assets directly on BlockFi;
Originating US dollar loans secured by the value of digital assets on the platform.
As reported, the company recently announced a number of retail and institutional investor-focused products and initiatives: a Bitcoin rewards credit card; the BlockFi Bitcoin Trust; an over-the-counter trading desk; and Private Client Services in Asia.
"In less than six months since we completed our Series C, bitcoin and other digital assets have assumed a central role in many investors' portfolios and in broader financial markets. Our conviction that digital assets are the future of finance has been vindicated by our client base, which grew 10X year-over-year in 2020 and has more than doubled since the end of 2020," Zac Prince, CEO and Co-Founder of BlockFi, was quoted as saying in the announcement.
As reported, BlockFi identified a malicious actor spamming the platform's sign-up page with fake accounts earlier in the week, using offensive language, and flooding the system with hundreds of unfinished registrations.
___
Learn more:
- Bitcoin Rewards "Farming" Is Coming
- What Can Crypto Crisis Managers Learn From BlockFi's Silence & tBTC's Openness?
- Coinbase Reportedly Valued at USD 90B in a Private Auction
---