Blockchain Investments Pie Could Reach USD 11.7 billion in 2022
Worldwide spending on blockchain solutions could reach USD 11.7 billion in 2022, a new research from the International Data Corporation (IDC) showed. Worldwide blockchain spending is expected to be USD 1.5 billion in 2018, double the amount spent in 2017.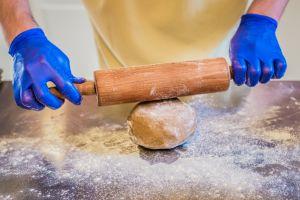 The spending expected in 2022 is on course with the IDC's previous Worldwide Semiannual Blockchain Spending Guide, where the amount spent in 2021 was prognosed to be USD 9.2 billion in total. The market intelligence company is firm in their belief that the amount going to the young technology will only increase with time.
Stacey Soohoo, research manager with IDC's Customer Insights & Analysis team, said in the press release, "Enthusiasm for blockchain continues to be universally shared across regions as businesses and organizations alike continue to explore the technology's potential business application [...] Cross-business collaboration and blockchain interoperability are emerging as key aspects in the growth of the distributed ledger technology (DLT)."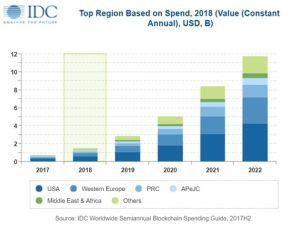 The largest investments will take place within the US, as they will deliver more than 36% of worldwide spending throughout the forecast. They are followed by Western Europe and by China and Asia/Pacific (excluding Japan and China). Still, all the regions covered in this forecast will see "phenomenal spending growth over the 2018-2022 forecast period," according to the Guide.
Many of the key points from the previous report remain unchanged. Thus, for example, the main blockchain spender will be the financial sector, driven largely by rapid adoption in the banking industry. The distribution of expected investments across other sectors remains largely the same, with an increase only in amount.
Jessica Goepfert, program vice president, IDC's Customer Insights and Analysis, adds, "We continue to see the greatest spending and growth for blockchain around lot lineage and asset and goods management. Highly visible scandals combined with complex supply chains and incomplete information set the stage for investments and projects in these areas."
---