Bitwise, Nexo Add to Financial Products for Rich NFT Investors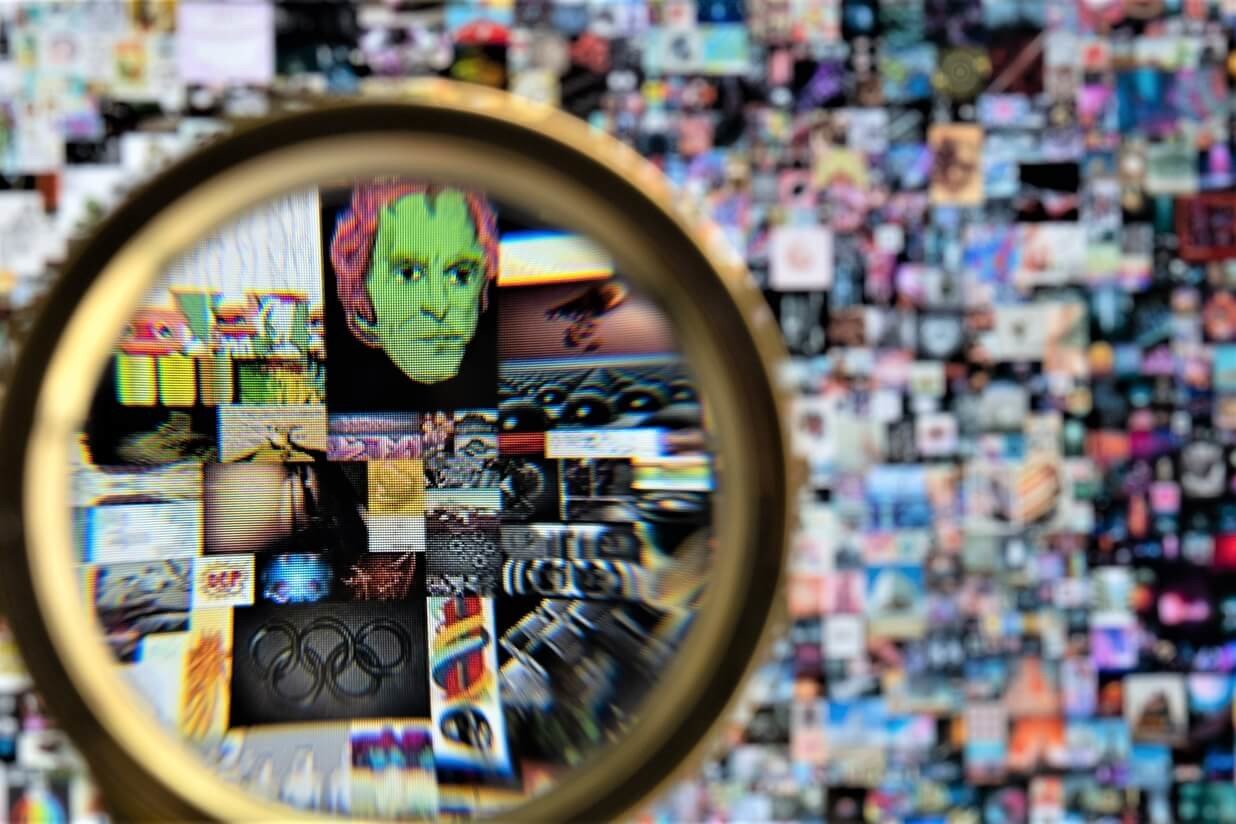 The past day has seen the announcement of two new non-fungible token (NFT)-related financial products, with asset manager Bitwise launching the first-ever index fund to track NFTs, while crypto lender Nexo (NEXO) launched the first lending desk exclusively for NFT investors.
According to a tweet from Matt Hougan, chief investment officer at Bitwise, the Bitwise Blue-Chip NFT Index Fund will hold a selection of NFTs from the 10 most valuable collections in the world, including well-known collections like CryptoPunks, Bored Ape Yacht Club, Mutant Ape Yacht Club, and others.
Out of the collections that the fund holds, CryptoPunks and Bored Ape Yacht Club account for the most of the value, making up 36.5% and 29.6% of the fund, respectively, Bitwise's website said.
Top 3 fund holdings: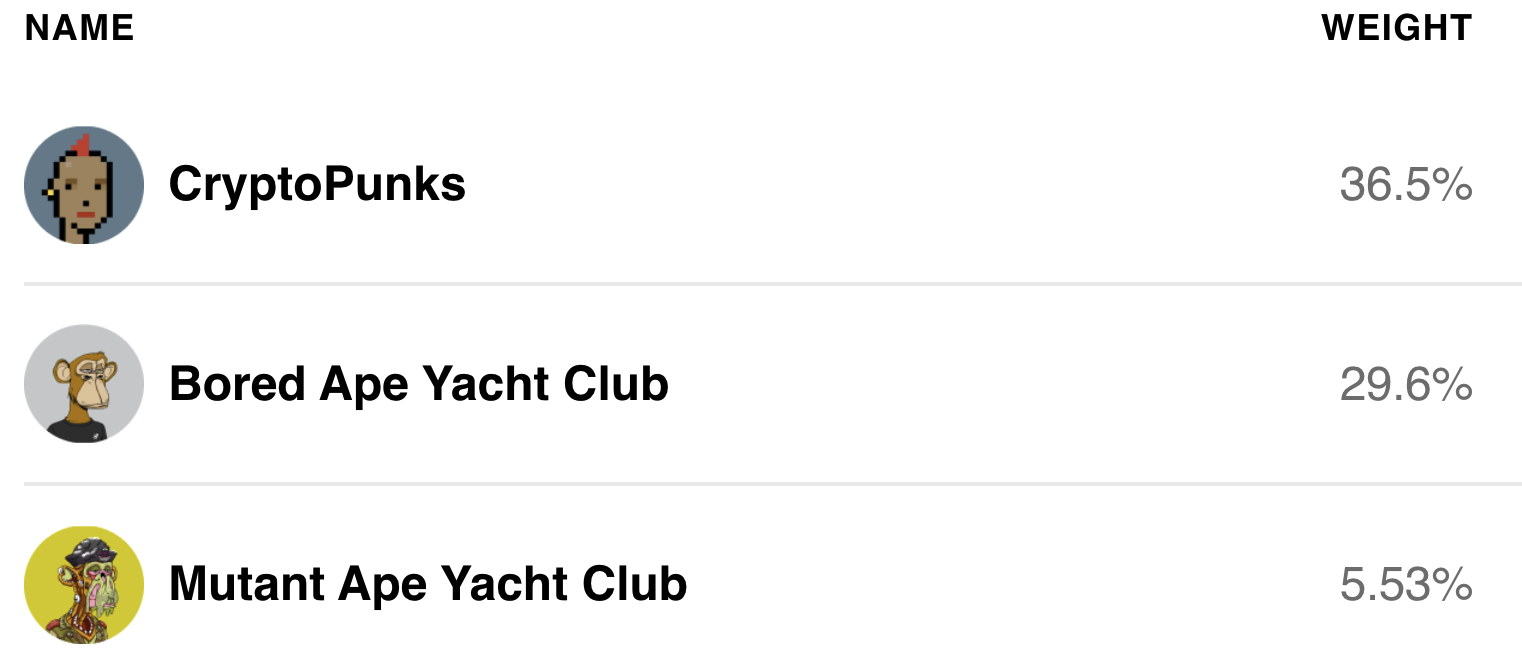 According to Hougan, the new fund will be focused on "arts & collectibles," with other NFT categories such as music rights, virtual land, and game items excluded.
The fund will also exclude digital art pieces from collections of less than 100 items, as these pieces are deemed "too illiquid," Hougan wrote.
According to an announcement from Bitwise, the fund is ideal for investors who are "intrigued by the NFT market but without the time or desire to participate in periodic auctions or bid on individual pieces of art."
"[I]t's become clear that any conversation about crypto's potential must include NFTs, which are fundamentally changing how we think about not just owning art but property rights in general," Bitwise CEO Hunter Horsley said in a comment.
Important to note about the fund, however, is that it will only be available as a private placement opportunity for accredited US-based investors for now, which effectively means that it is reserved for institutions and certain high-net worth individuals.
The minimum investment is USD 25,000, the fund's fact sheet said.
NFT credit lines coming
Meanwhile, crypto lender Nexo announced on Thursday that it has launched a new lending service for NFT investors in collaboration with crypto hedge fund Three Arrows Capital.
The service allows investors to borrow up to 20% of the value of their CryptoPunks or Bored Ape Yacht Club NFTs without having to sell them, thus opening up a new way for NFT holders to allocate capital more effectively.
The value of the NFT that an investor wants to get a credit line on must exceed USD 500,000, while the credit can be taken out in either ethereum (ETH) or stablecoins, Nexo's website said.
____
Learn more:
- NFTs Cause Carnage in the Latest South Park Special
- Even This Hydraulics Firm Takes Crypto, DeFi, NFT & Metaverse Plunge

- Here's the 'Metaverse-Ready Sneakers and Collectibles' Creator Nike Acquired
- Saxo Bank's 'Outrageous Prediction' on NFT-Based Platforms Disrupting Spotify

- Pak's NFT Collection Breaks an Art Auction Price Record
- Only 1 in 4 NFTs Bought During Minting Result in Profit - Chainalysis

---