Bitpanda Boards the Tokenized Fractional Share Train in an Emerging Trend
Vienna-based digital asset platform Bitpanda has launched a new product, Bitpanda Stocks, allowing users to invest in tokenized fractional shares.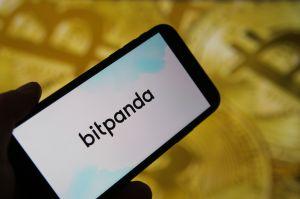 By using tokens to represent fractional shares, the platform enables 24/7 trading starting from EUR 1 (USD 1.2), mounting a challenge to legacy brokerages from Wall Street, and jumping on board an emerging market trend.
"Netflix, Apple, Amazon, Walt Disney, Volkswagen, Alphabet, Tesla, Airbnb are just some of the most popular brands that will soon be available," Bitpanda said in an announcement, adding that it was initiating the service's first beta selection, with plans to add to "this continuously over the next months".
It is noteworthy that, by investing in Bitpanda Stocks, users will not buy actual stocks or exchange traded funds (ETFs), but financial instruments that replicate them.
The platform says it is offering its users commission-free investing in derivatives, with the first selection of stocks and ETFs to be expanded by "hundreds" of assets in the next months, and "thousands" of brands by the end of 2021.
By investing in fractional shares, investors are allowed to buy stock for an amount of dollars, or other currencies they select, rather than paying the price of a whole share. Such a solution could be beneficial for investors who have limited capital, but aim to diversify their portfolios.
Other major companies included on Bitpanda's initial stock and ETF list include Adidas, BMW, Coca-Cola, Daimler, Facebook, Mastercard, Microsoft, PayPal, Siemens, Twitter, and Visa, among others.
These tokenized shares are not unique. Some of the crypto exchanges that offer fractional share investing services include Binance and crypto derivatives platform FTX.
Earlier this month, Binance announced it would allow its users to trade fractional stocks, with Tesla set to be the first stock token to be listed by the exchange. Stock tokens are denominated, settled, and collateralized in binance USD (BUSD).
FTX offers the service in a limited number of jurisdictions, excluding the US and various other countries, in partnership with German financial services firm CM-Equity.
To start investing on Bitpanda, the users need to register, download the app for iOS or Android, and deposit at least EUR 25 (USD 30) to their accounts.
"Fractional investing is such an important part of this product," said Eric Demuth, CEO and Co-founder of Bitpanda. "If users want to access tech giants or blue chips, they shouldn't be prevented from doing so due to a lack of capital. Our platform means that anyone can access and invest in digital assets, including the companies and sectors that they really believe in – without barriers."
The Bitpanda Stocks Beta is in full compliance with the latest regulatory measures, including the AML5 EU directive, they added.
Meanwhile, in mid-March, the platform said it was valued at USD 1.2bn after it had raised USD 170m in a Series B round.
____
Learn more:
- Europe Gets Its New Crypto Unicorn, Bitpanda
- Bitpanda Eyes New Markets, Assets as Regulators Move 'Into The Right Direction'
- Crypto Exchange FTX Brings Tesla, Apple, and Amazon On Board
- Spain's First Tokenized Property Sells for ETH to Investors in 3 Countries
- WBTC: Where Bitcoin Meets DeFi
---