Europe Gets Its New Crypto Unicorn, Bitpanda
Vienna-based digital asset platform Bitpanda said it was valued at USD 1.2bn after it raised USD 170m in a Series B round.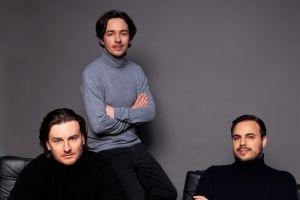 The round was led by Valar Ventures, with participation from the partners of DST Global, the company said in an emailed announcement. Valar Ventures, a New York-based venture firm, co-founded by Peter Thiel, Co-founder of PayPal, also led Bitpanda's Series A funding round in September 2020, when the platform raised USD 52m.
"Retail investors will soon be able to access an even larger range of digital assets, and we already have plans in place to bring our offer to several new markets," Eric Demuth, Co-Founder and CEO of Bitpanda, was quoted as saying in an announcement. In April, they aim to offer fractional shares and exchange-traded fund-related investment products.
Also, the company claims its (unspecified) revenue in the first two months of 2021 surpassed the total revenue in 2020, while its user base grew from 1.3m in September last year to over 2m registered users now.
Bitpanda said it has already expanded into France, Spain, Turkey, Italy, and Poland in 2020 and will enter additional, unspecified European markets throughout 2021 "and the years to come."
In December, the company established an innovation hub in Krakow, Poland, and said it plans to form tech hubs and offices in Madrid, Barcelona, London, Paris, and Berlin.
The company also operates Bitpanda Pro, a crypto exchange focused on professionals and institutions. At the time of writing, the 24-hour trading volume on this platform surpassed USD 25m.
Bitpanda offers its users the Bitpanda Ecosystem Token (BEST). It trades at USD 1.03 and is up by 5.5% in a day (10:11 UTC). It rallied by 1,898% in a year.
BEST price chart: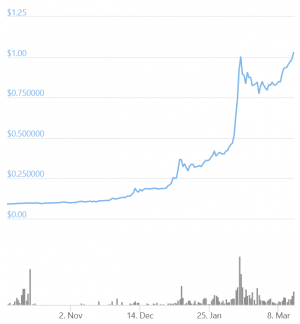 ___
Learn more:
- Bitpanda Eyes New Markets, Assets as Regulators Move 'Into The Right Direction'
- BlockFi Valued at USD 3B Following USD 350M Round
- Coinbase Reportedly Valued at USD 90B in a Private Auction
---