Bitfinex Got Some of Their Stolen Bitcoins Back
Cryptocurrency exchange Bitfinex has received 27.66270285 Bitcoin from the US government, which they had initially lost in the August 2016 hack, as the result of US law enforcement efforts. These are now being converted to USD and paid to RRT (Recovery Right Token) Holders.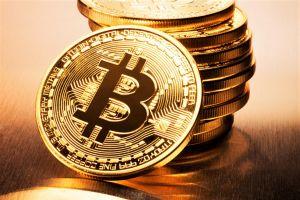 Back in August 2016, 119,756 BTC was stolen from Bitfinex (at the time worth around USD 73 million). The now-returned amount totals about USD 110,000 at today's prices, which law enforcement managed to retrieve in November 2018. "Since the well documented hack in 2016, Bitfinex has collaborated with international law enforcement agencies to provide intelligence and assist with investigations. Bitfinex was alerted in November 2018 that the US government had obtained bitcoins believed to be proceeds from the 2016 hack," the exchange announced in an blog post.
Giancarlo Devasini, Chief Financial Officer at Bitfinex said, "Over two years following the hack of the Bitfinex platform, today we see the results of a clear and robust response strategy and the efforts of the US government. It gives us great pleasure to be able to reimburse our traders that were loyal to us and believed in us at a very difficult time."
CEO of crypto investments firm CoinShares, Ryan Radloff, reacted:
In 2016, Bitfinex told customers affected by the hack to accept a loss of up to 36% of their holdings compensating them with tokens of credit. Bitfinex then created a digital token called BFXcoin, which was issued to users equaling their personal losses. These tokens had a value of 1 BFX to 1 dollar lost and could be later traded in for repayment by the exchange. Within eight months, all BFXcoin holders had their tokens redeemed at this rate, says the exchange.
"All BFX tokens were destroyed within this process. Additionally, Bitfinex created a tradable Recovery Right Token (RRT) for BFX holders that converted BFX tokens into shares of iFinex," Bitfinex explains. "As all BFX tokens have been redeemed and destroyed, the full amount of recovered bitcoins today is being distributed pro rata to the RRT holders."
Top markets on Bitfinex: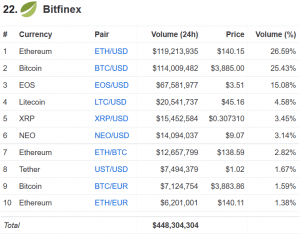 ---