Bitcoin's Optimism Fades as Turmoil and Interest Rates Present Challenges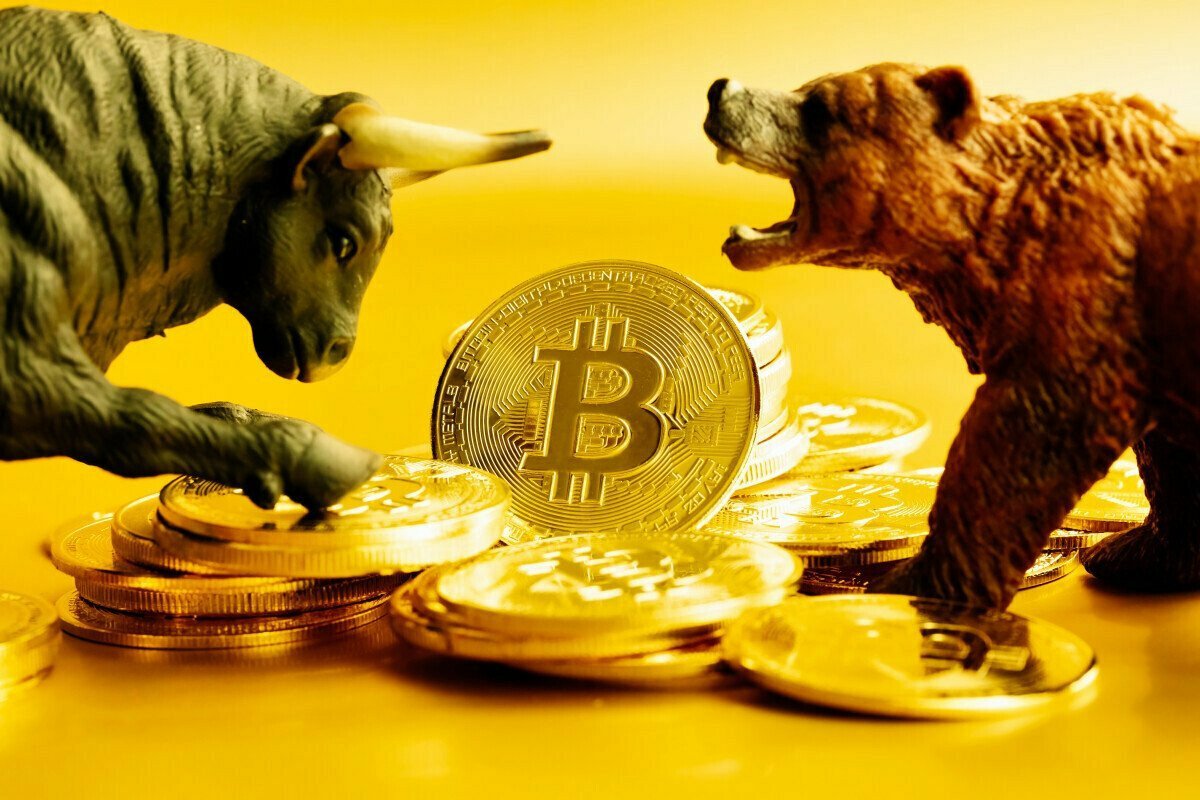 Bitcoin (BTC) fell lower over the course of last week, as optimism faded among market participants in the face of potentially higher interest rates in the US.
The price of the number one cryptocurrency have largely been in an uptrend since news broke that the world's largest asset manager BlackRock had filed to list a spot Bitcoin exchange-traded fund (ETF) in the US.
Since June 16 – the day the news of the filing broke – BTC remains up by approximately 18%, despite being largely stuck in a range between the $30,000 and $31,000 for the past two weeks.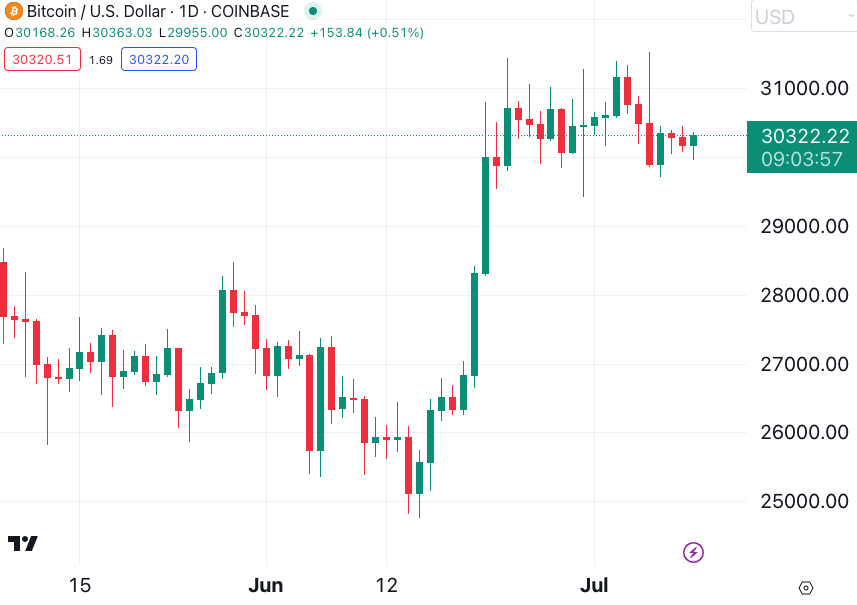 Macro back in focus
However, with the news of the filing now behind us, focus among traders has shifted back to macroeconomic news, and in particular the prospects of even more rate hikes in the US.
At the Federal Reserve's last meeting in June, chair Jerome Powell for the first time in this hiking cycle put further hikes on pause, saying that keeping the rate steady allows the Fed to "assess additional information and its implications for monetary policy."
And unfortunately for Bitcoin and other risk assets, some "additional information" came just last week, when new data showed that hourly earnings in the US came in higher than expected, increasing the risk that the Fed will have to do more to cool the economy.
Market pricing in new rate hike
According to a Bloomberg report, the market is now fully pricing in a 25-basis point rate hike for the Fed's meeting in July, with a 40% chance that yet another hike will follow by year-end.
"Higher rates are having an impact. The bulls were already disappointed that Bitcoin couldn't break out after the euphoria surrounding the BlackRock ETF filing. So, this recent jump in interest rates is throwing salt on the wound of those bulls," Matt Maley, chief market strategist at Miller Tabak + Co., commented to Bloomberg.
Similarly, Stephane Ouellette, CEO of FRNT Financial Inc., also pointed out that risk assets generally suffer when rates rise, and Bitcoin – which is seen as a high-risk asset – suffers more.
"Any speculators will be less incentivized to move up the risk curve as capital is generally more expensive," he Ouellette told Bloomberg.
Despite the overall bearish sentiment, Ouellette went on to hint that Bitcoin could be better positioned to weather the storm of rising rates than some other risk assets.
"That said, blockchain data tells a clear story of the dominant investor profile in BTC being a long-term holder, which tend to be less sensitive generally to macro factors," the FRNT Financial CEO said.
The Fed's next rate announcement is expected on July 26.
---