Bitcoin Too Young to Be Predictable But it Has a Major Advantage
Disclosure: Crypto is a high-risk asset class. This article is provided for informational purposes and does not constitute investment advice. By using this website, you agree to our terms and conditions. We may utilise affiliate links within our content, and receive commission.
While traditional markets experience coronavirus fears fuelled volatility, it might be still too soon to tell how bitcoin (BTC) would really perform during a period of serious financial turmoil. However, the fact that bitcoin is a "trustless asset" might be a major advantage in difficult times.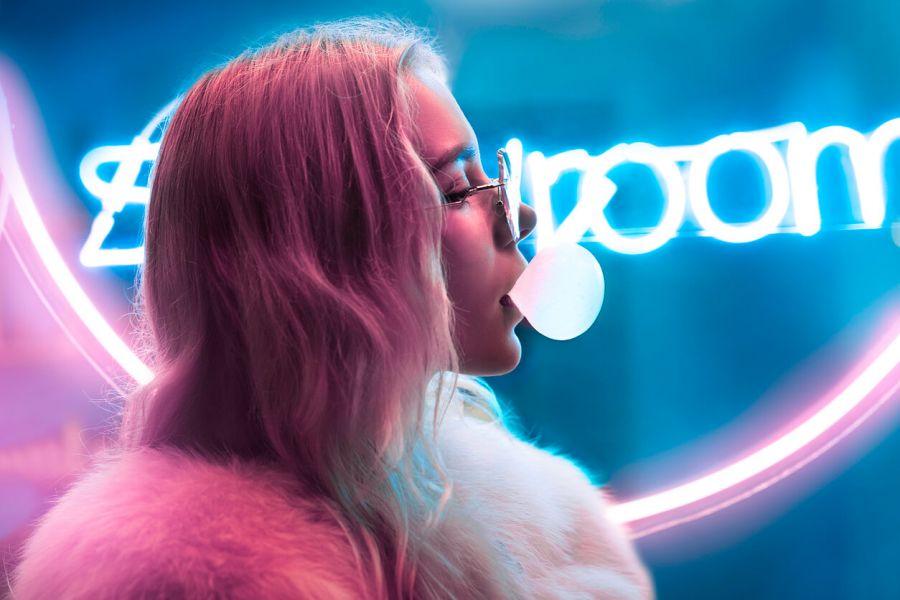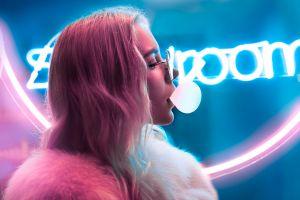 Nasdaq 100 Index: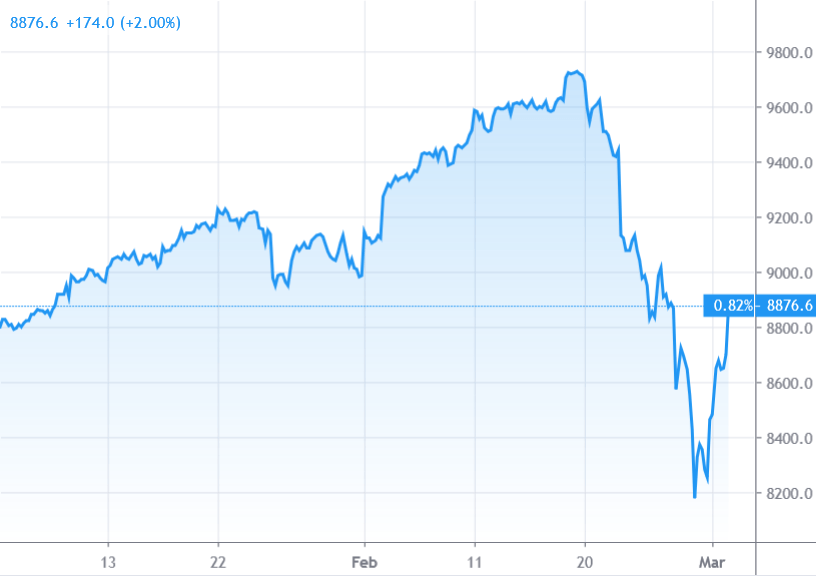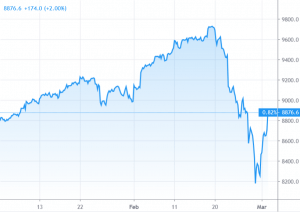 __
Bitcoin price chart: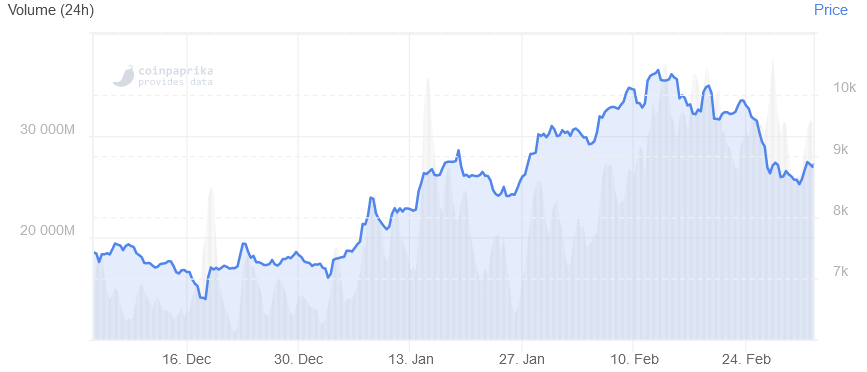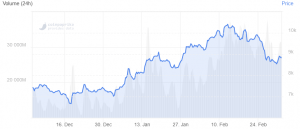 Bitcoin is "so new" that it's still difficult to tell how it will react to changing circumstances in the financial markets, Teddy Fusaro, Chief Operating Officer (COO) at crypto investment firm Bitwise Asset Management, said in an interview with Cheddar this week.
"The thing to remember about bitcoin is that it's so new, it hasn't been through a phase like this before. It was born in the financial crisis, so this is a new period of time for bitcoin. It has not reacted the way that many people expected it to, but it has also been a very short window of time to measure its performance," Fusaro said.
Asked about how the number one digital asset is likely to perform in a situation where both the stock market and broader economy takes a hit from coronavirus fears, the COO once again stressed that "we do not know how it's gonna perform," before adding "but we do think it's going to be an interesting asset to watch."
The COO then went on to explain why he thinks that the fact that bitcoin is a "trustless asset" is likely to be a major advantage:
"The primary concern that I have about the current dynamics […] has to do with trust. Trust that we're hearing the right thing from the government about how we're reacting to the outbreak of the coronavirus, trust that our institutions are going to deal with it […] The thing that it takes me back to is that Bitcoin's design is a type of trustless institution […] and in times like these it's worth considering the philosophies upon which Bitcoin is based," the Bitwise executive said.
In addition to crypto-focused firms like Bitwise, however, people from outside the space also appear to be warming up to the idea of bitcoin being an uncorrelated asset class that even mainstream investors should take advantage of.
Among the people advocating for this is ex-Facebook executive and now chairman of space tourism company Virgin Galactic, Chamath Palihapitiya, who said last week that he believes bitcoin is "a fantastic hedge" and that everyone should have 1% of their assets invested in it as "an insurance under the mattress."
Meanwhile, ex-banker and now-crypto entrepreneur Mike Novogratz took to Twitter to clarify that even bitcoin, which he sees as "a hedge against bad stuff" may see selling during turbulent times in the broader market:
"How did BTC go from being a hedge against bad stuff to getting washed out and trading like a risk asset? When things go from bad, to very very bad like they did last week, investors take leverage down as fast as they can. They book profits to make up for other losses. Ouch," Novogratz wrote.
Novogratz's argument echoes a similar argument used by gold bugs to explain why the gold price also crashed down by roughly 4% during the stock market panic last Friday.
As Schiff Gold, the gold business owned by famous crypto-skeptic Peter Schiff, wrote on its blog on Monday: "Traders and investors were scrambling to liquidate assets to raise capital for margin calls. In other words, they were selling gold to keep afloat. As one analyst told MarketWatch, Investors are selling anything with a bid and running for cover, and that includes typical hedges like gold."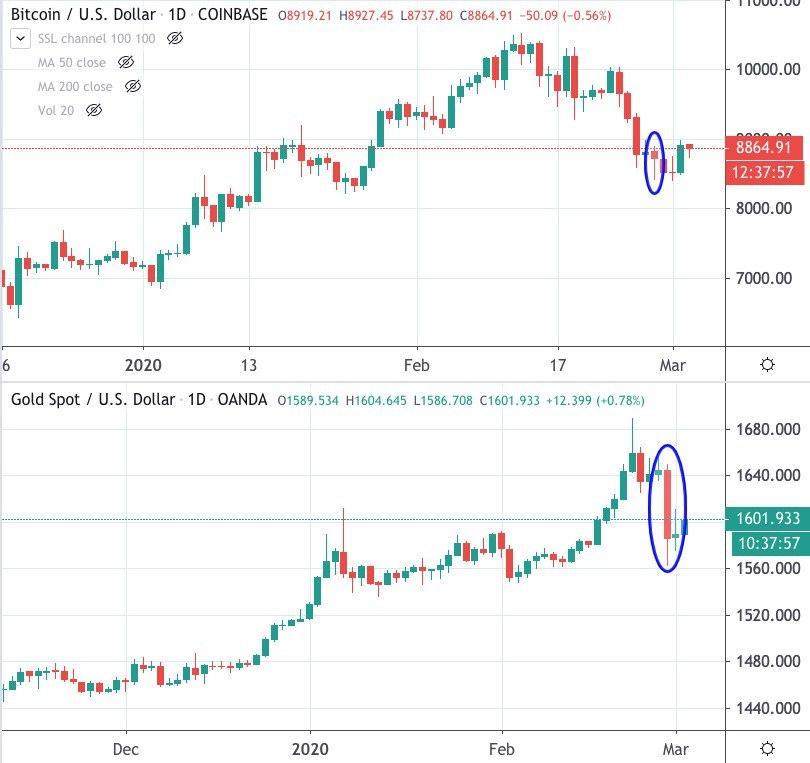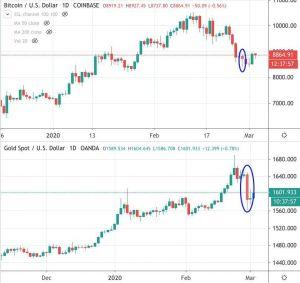 ____
Learn more:
What a Possible Global Recession Could Mean for Crypto
How Global Macro Trends Might Affect Crypto in 2020
---