Bitcoin Prices Closely Linked to Big US Tech Stock, Says Analyst
A fund manager has opined that there is a strong correlation between bitcoin (BTC) prices and the value of stocks in some of the United States most powerful IT giants – but warned that, like big tech stock, BTC might have to wait until the coronavirus pandemic has died down before its next big upward movement.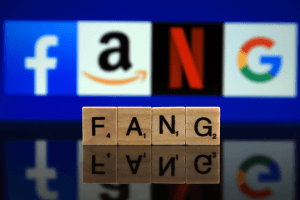 Charlie Morris, a fund manager at Atlantic House, shared data that appears to demonstrate a close relationship between the price of bitcoin and the share price of tech companies often referred to as FAANG (Facebook, Apple, Amazon, Netflix, Google).

In the analyst's view, however, the current macro backdrop is now more favorable to traditional value stocks than it is to growth-focused tech stocks, which have outperformed in the stock market for some time.
And as bitcoin trades a lot like a tech stock, it may not be time for BTC to break above the key USD 10,000 mark just yet, Morris opined.
He wrote,
"I suspect we will get the bitcoin breakout, but not until the post-COVID recovery is complete, and the FANGS resume their upward journey. […] There is no rush. As the market saying goes, the longer the wait, the bigger the break."
He added that BTC was in need of a "break," writing, that "my macro two cents view is that bitcoin is temporarily out of favor for the same reason tech is.
"There's nothing wrong with tech, it just needs to take a break while the value rally plays out. Once it does, we might just see that breakout. And this time, the institutions will participate. It will be huge," he said.
He also expanded on the theory that bitcoin will struggle to make a landmark price breakthrough until the stock market has completely recovered from the COVID-19 downturn.
According to Morris, it is important "not to think of bitcoin in isolation."
Instead, he said that "all asset prices are connected" to some extent – hinting that the conventional stock market and the crypto market may be linked more closely than many think.
Morris' view on the current worth of traditional value investments echoes sentiments expressed by Peter Mallouk, the president of wealth management firm Creative Planning. Speaking last month, Mallouk said that there was "no need to go over into the speculative world" when dividend-paying stocks in "traditionally stable companies" were currently selling for "half off" prices.
However, not all agree with Morris and Mallouk's bitcoin forecasts. Many others have argued that the actions taken by central banks to combat the COVID-19-induced financial turmoil will inevitably send bitcoin prices upward.
One example is legendary trader Paul Tudor Jones, who last month called bitcoin "a great way to defend oneself" against what he termed "the great monetary inflation."
Alex Mashinsky, the CEO of crypto lender Celsius Network, also urged investors to put their money into gold and bitcoin.
At pixel time (14:39 UTC), BTC trades at USD 9,214 and is down by 2% in a day and by 5% in a week. The price also dropped by 4% in a month and by 1% in a year.
---