Bitcoin Price Prediction: Payment Proposals, Real Estate Ventures, and Arthur Hayes' Insights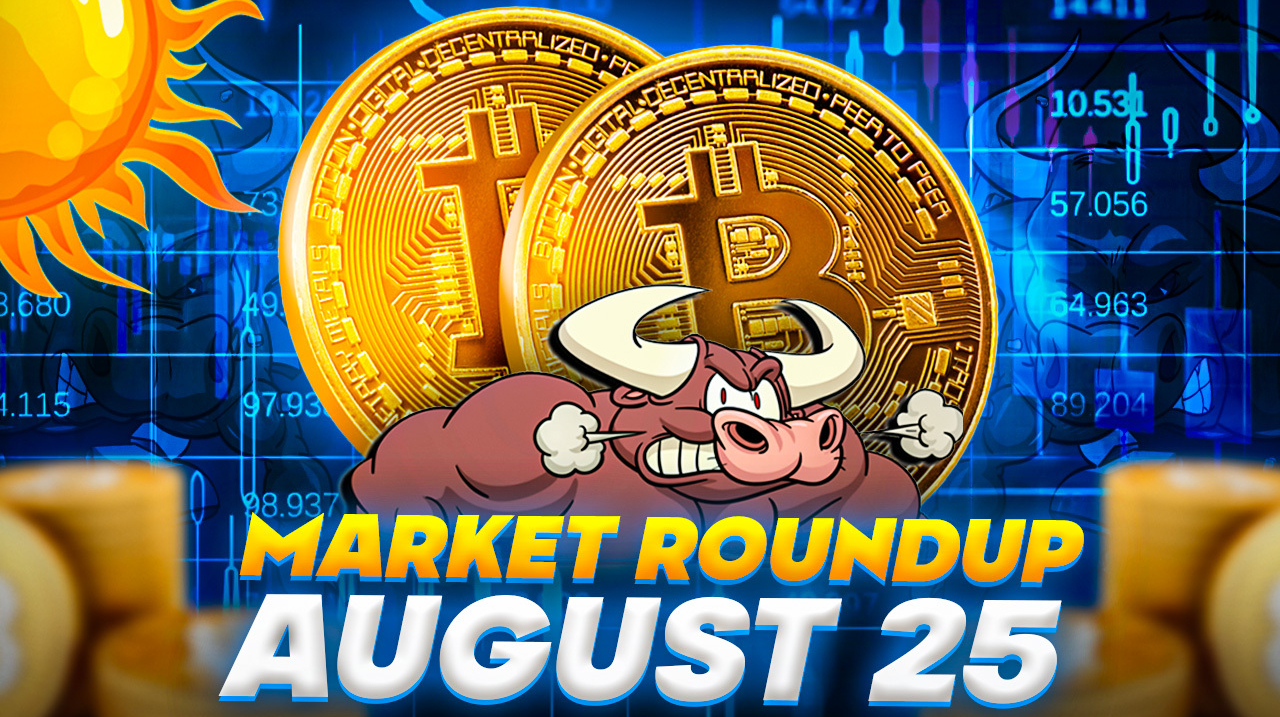 Amidst a flurry of noteworthy developments in the crypto world, Bitcoin witnessed a slight dip, trading at $26,126 with an over 1% decrease on Friday.
In a surprising move, a US presidential candidate has expressed intentions to compensate employees with Bitcoin, further cementing the cryptocurrency's place in mainstream discourse.
Meanwhile, the Cayman Islands is on the brink of a real estate revolution, unveiling residences backed by Bitcoin, heralding a new era for property transactions.
As these advancements unfold, Arthur Hayes didn't mince words, asserting Bitcoin's dominance.
US Candidate for President Wants to Pay Employees with Bitcoin
Miami Mayor and presidential candidate Francis Suarez plans to incorporate Bitcoin into his potential presidential salary.
He accepts the cryptocurrency as part of his mayoral pay, and in a recent interview, Suarez praised the resilience of cryptocurrencies in the face of traditional financial system vulnerabilities and political uncertainties.
He is determined to enhance Miami's status as a leading crypto center and advocate for technological advancement, financial accessibility, and fair distribution of wealth.
This decision is in line with the growing trend of political figures embracing cryptocurrencies, despite varying views, such as former President Donald Trump and current President Joe Biden.
This endorsement of BTC helped limit its losses today.
New Residential Opportunities in the Cayman Islands Through Bitcoin-Backed Real Estate
Bitcoin-linked real estate opportunities in the Cayman Islands have emerged as Ledn, a Bitcoin financial services company, partners with local agency Parallel.
The collaboration enables Bitcoin holders to use their cryptocurrency as collateral for property investment through loans.
Investors who qualify for assets exceeding $2.4 million can avail permanent residency, which presents a "golden visa" opportunity.
Even though BTC/USD is currently experiencing a decline, this news may encourage upside movement, demonstrating crypto's growing role in real estate transactions and citizenship pursuits.
Parallel, known for crypto-facilitated property sales, previously executed a $10 million cryptocurrency payment for a property.
Both firms comply with local regulatory requirements and offer innovative crypto-backed financial solutions for real estate prospects.
Bitcoin Outperforms as Federal Reserve Increases Money Supply
BitMEX co-founder Arthur Hayes has expressed his belief that Bitcoin will flourish as the Federal Reserve's attempts to combat inflation are unlikely to be successful.
According to Hayes, the Fed's method of removing money from one area while injecting it into another will benefit assets such as Bitcoin, which has a limited supply.
He criticized the Fed's policy, noting that its increase in Reverse Repo Program (RRP) and Interest on Reserve Balances (IORB) payments opposes the effects of quantitative tightening.
Despite the Fed's current actions, Hayes expects a reversal in quantitative tightening as other buyers emerge for US Treasury debt.
This viewpoint may either boost the momentum or decrease the fall in BTC/USD, which is currently declining.
Bitcoin Price Prediction
Based on technical analysis, Bitcoin is currently encountering resistance near the $31,000 level. However, it is currently holding just above this level, around $31,050.
The presence of a bullish engulfing candle on the daily timeframe indicates a strong possibility of a bullish trend.
Bitcoin is facing resistance around $31,350, and if it successfully breaks above this level, the next target could be around $32,500 or even higher at $34,150.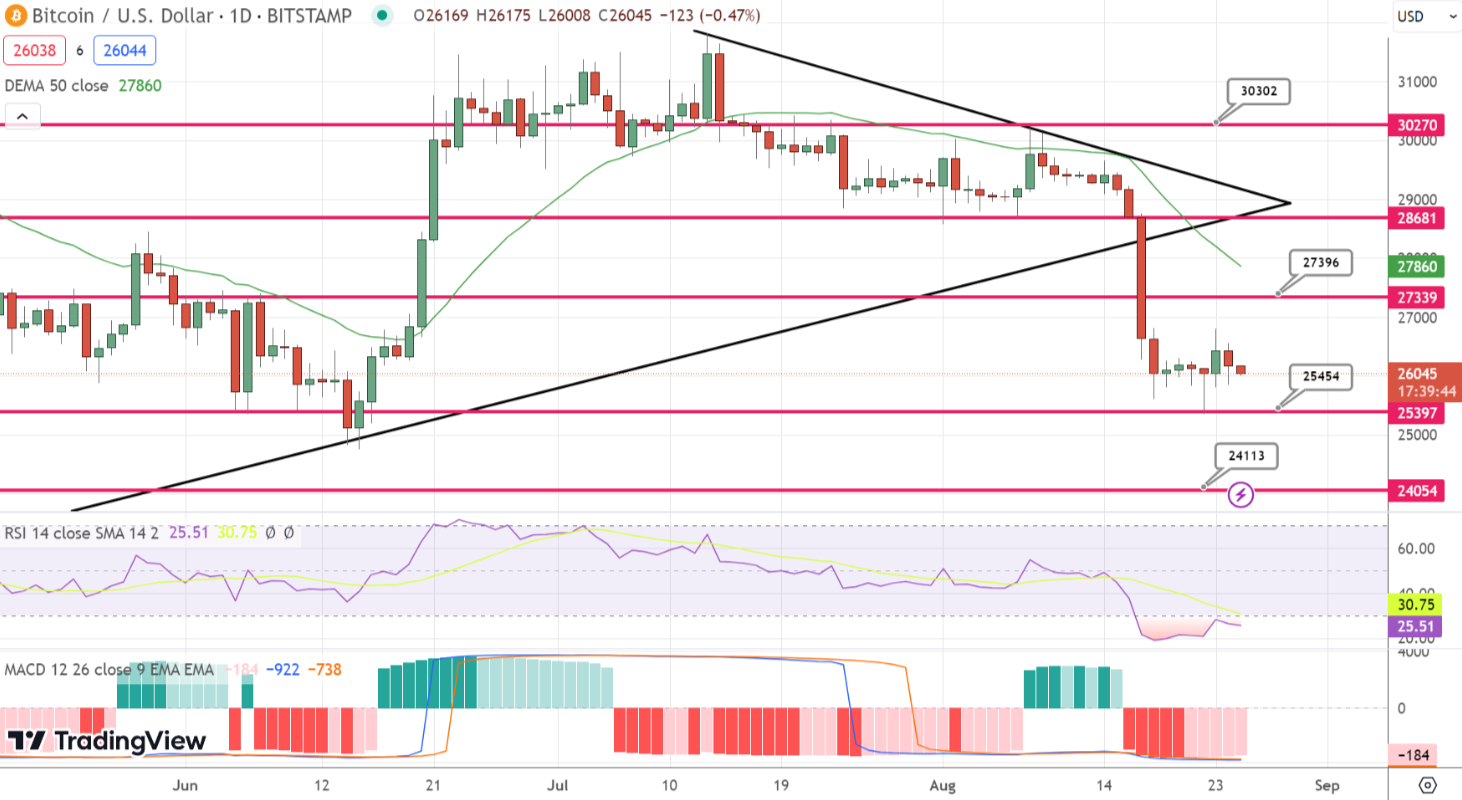 Various technical indicators, including the relative strength index (RSI) and the moving average convergence divergence (MACD), suggest a positive sentiment for Bitcoin.
The 50-day exponential moving average is also acting as support for the upward trend.
On the downside, immediate support can be expected around $30,500 or possibly around $29,650. A break below $29,650 may lead to a decline towards $28,650 or even lower to $27,900.
Therefore, it is crucial to monitor the $31,000 level as it could provide a signal for a buying trend in Bitcoin.
Top 15 Cryptocurrencies to Watch in 2023
Stay informed about the latest initial coin offering (ICO) projects and alternative cryptocurrencies by regularly exploring our carefully selected collection of the top 15 digital assets to watch in 2023.
This thoughtfully curated list has been compiled by industry experts from Industry Talk and Cryptonews, ensuring that you receive professional recommendations and valuable insights.
Stay ahead of the game and discover the potential of these cryptocurrencies as you navigate the ever-changing world of digital assets.
Find The Best Price to Buy/Sell Cryptocurrency

Disclaimer: Cryptocurrency projects endorsed in this article are not the financial advice of the publishing author or publication - cryptocurrencies are highly volatile investments with considerable risk, always do your own research.
---