Bitcoin Price Prediction: BTC Surges by Over 11%: Are We Heading Towards the $30,000 Mark?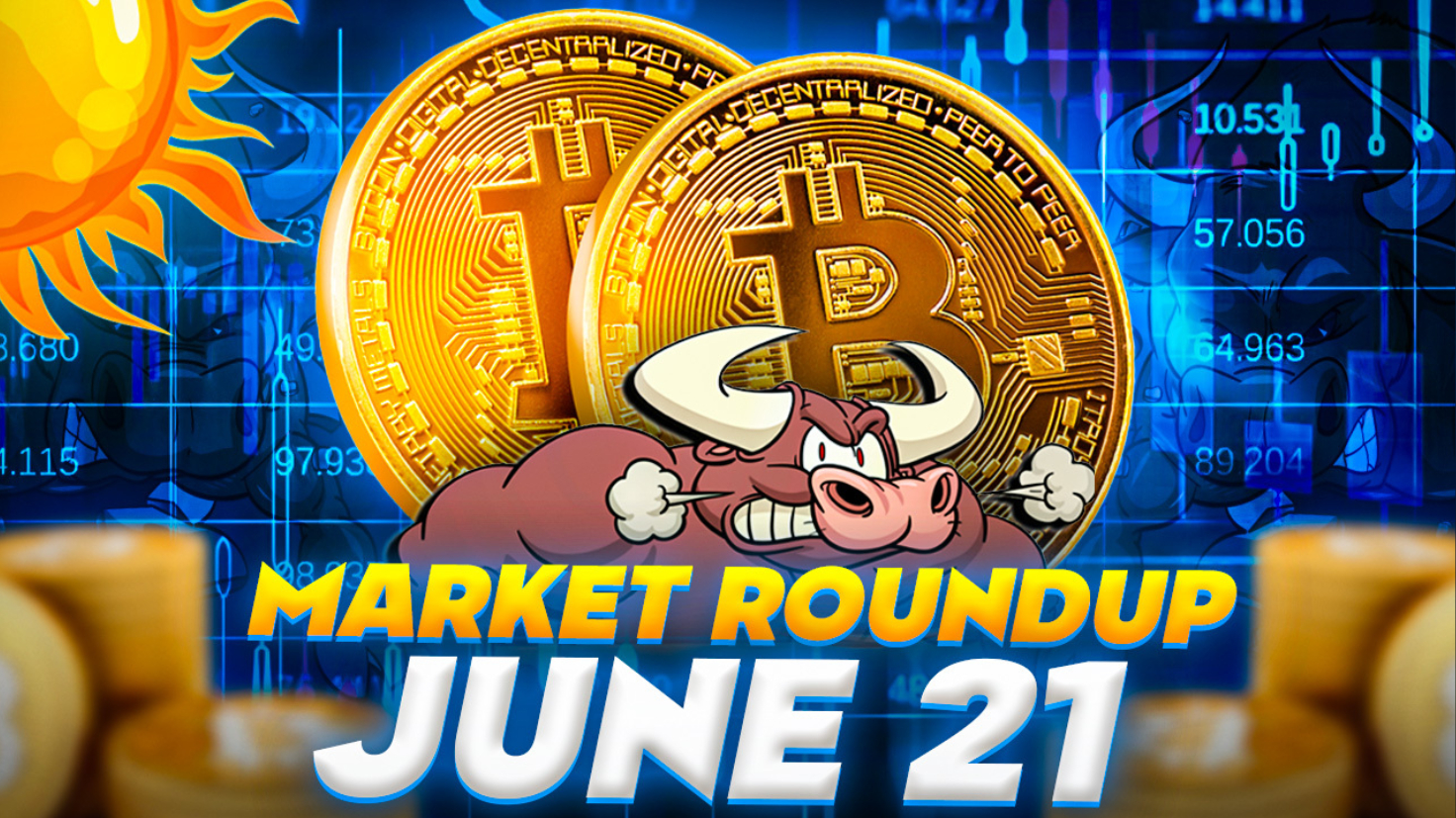 Bitcoin is grabbing attention once again, as it has witnessed a remarkable surge of over 11% in the past week.
Adding fuel to the fire, the launch of EDX, a new digital exchange, coupled with increasing institutional interest in cryptocurrencies, is creating a favorable environment for Bitcoin's growth.
Amid this fervor, prominent investor Cathie Wood has shared her optimistic views. Wood believes that Bitcoin can reach an astonishing $1 million.
Additionally, she expresses confidence in Coinbase, a leading cryptocurrency exchange, further highlighting the industry's positive sentiment.
With all these factors in play and such a remarkable price movement, the question arises: Are we on the path to reaching the significant milestone of $30,000? Let's find out!
EDX Launch and Increasing Institutional Crypto Activity Boost Bitcoin's Momentum
On Tuesday, EDX Markets announced the successful launch of its digital asset market and the completion of an investment round with new equity partners.
The exchange now allows trading of popular cryptocurrencies such as bitcoin (BTC), Ethereum (ETH), Litecoin (LTC), and Bitcoin cash (BCH).
Notable investors in EDX include Charles Schwab, Citadel Securities, Fidelity Digital Assets, Paradigm, Sequoia Capital, and Virtu Financial.
Plans for cryptocurrency trading platforms by Schwab, Citadel, and Fidelity were initially disclosed in June last year.
Other major players share EDX Markets' positive outlook on the US crypto market.
Institutions are recognizing the potential of digital assets, further solidifying Bitcoin's position as a valuable investment.
Cathie Wood Bullish on Bitcoin: Predicts $1M Price Target, Supports Coinbase Stock
After the Securities and Exchange Commission (SEC) sued Binance, a major competitor of Coinbase, Cathie Wood, the CEO and chief investment officer of ARK Invest, shared her bullish outlook on Coinbase (COIN) in an interview with Bloomberg.
Wood explained that she believes SEC enforcement actions will position Coinbase as the leading bitcoin exchange in the United States, assuming Coinbase emerges victorious from its legal battles with the SEC.
Wood emphasized the distinction between the criticisms faced by Coinbase and Binance, stating that Binance may be dealing with more serious allegations.
While the SEC has filed lawsuits against both exchanges for trading unregistered securities, the recent civil enforcement case against Binance CEO Changpeng Zhao suggests additional violations of rules set by regulatory bodies.
Wood expressed confidence that Coinbase will overcome these challenges and surpass its main rival.
She sees COIN as a top choice among American cryptocurrency exchanges, but noted that the price of COIN may or may not increase independently.
Additionally, Wood recalled her prediction of Bitcoin reaching $1 million during the interview, speculating that this forecast may have contributed to the recent surge in Bitcoin's price.
Bitcoin Price Prediction
The BTC/USD pair is currently experiencing a notable bullish trend, as it successfully breached the resistance level at $27,000 and is now aiming for the target of $28,300.
The prospect of reaching the significant milestone of $30,000 is within sight, supported by favorable technical indicators and the successful surpassing of the 50-day Exponential Moving Average (EMA).
While a minor correction to the $28,300 level cannot be ruled out, maintaining a position above this crucial level could create favorable conditions for further upward movement.
If Bitcoin breaks through the $30,000 mark, it will set the stage for a potential upward push toward the next resistance level at $30,900.
Top 15 Cryptocurrencies to Watch in 2023
Stay informed about the latest initial coin offering (ICO) projects and alternative cryptocurrencies by regularly exploring our carefully selected collection of the top 15 digital assets to watch in 2023.
This thoughtfully curated list has been compiled by industry experts from Industry Talk and Cryptonews, ensuring that you receive professional recommendations and valuable insights.
Stay ahead of the game and discover the potential of these cryptocurrencies as you navigate the ever-changing world of digital assets.
Find The Best Price to Buy/Sell Cryptocurrency
---