Bitcoin Price Prediction: BTC Slips 3% as Cryptocurrency Market Reacts to CPI Data as JPMorgan Awaits SEC's ETF Verdict
Disclosure: Crypto is a high-risk asset class. This article is provided for informational purposes and does not constitute investment advice. By using this website, you agree to our terms and conditions. We may utilise affiliate links within our content, and receive commission.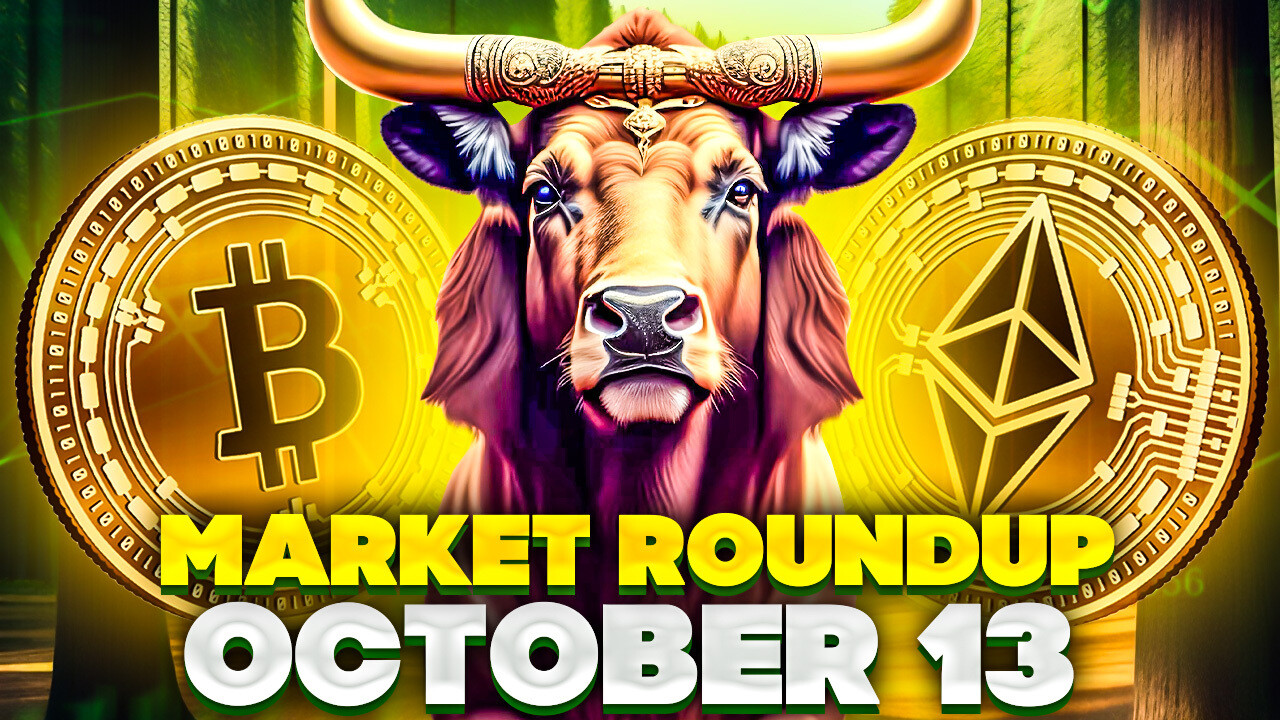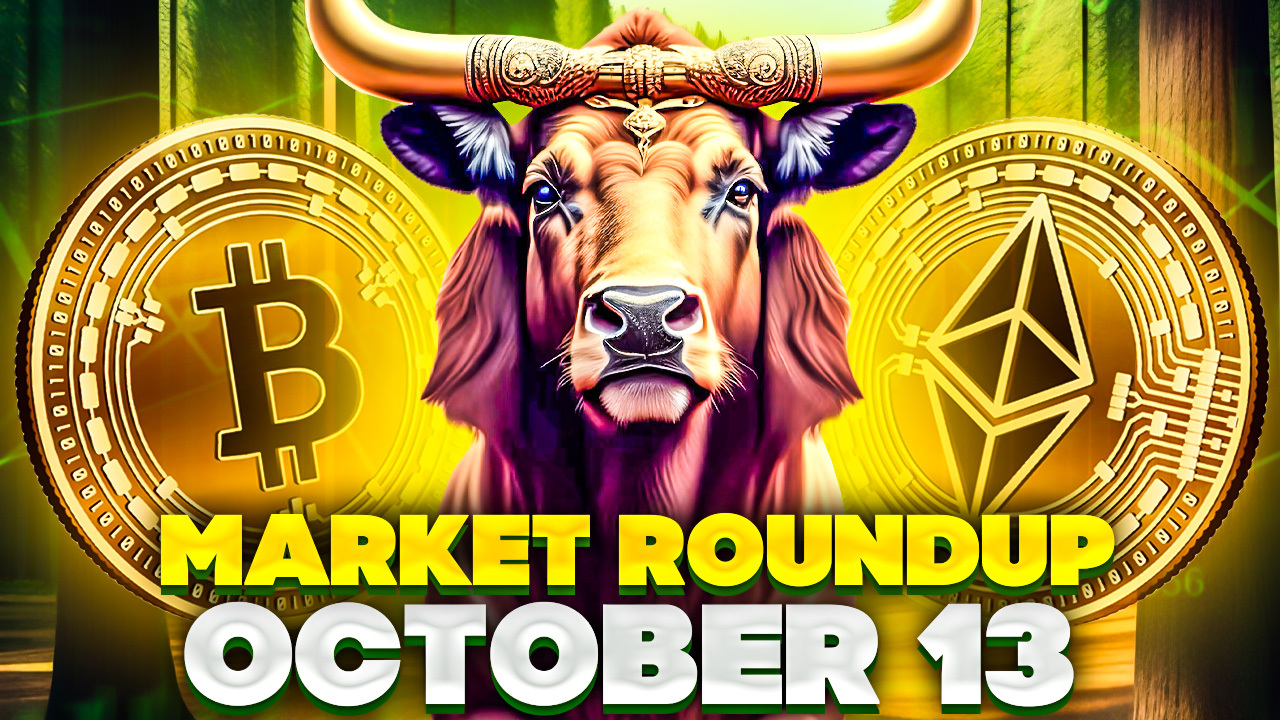 Amidst fluctuating global events, Bitcoin is once again in the spotlight. As it currently trades at $26,831, marking a slight uptick of over 0.10% on Friday, but it fell nearly 3% in the last seven days. The entire cryptocurrency market holds its breath in anticipation of various influencing factors. 
The Consumer Price Index (CPI) data has recently stirred reactions in the crypto space, causing BTC to slip by 3%. As this unfolds, JPMorgan awaits the SEC's verdict on the ETF, poised to be a major determinant of Bitcoin's short-term price trajectory.
 Adding another layer to the regulatory landscape, the looming deadline for the SEC to address its August 29 setback against Grayscale approaches, with the Commission having only until midnight on Friday to respond. 
The escalating conflict in the Middle East raises concerns for the digital currency industry. Recognizing the situation's urgency, Coinbase's CEO appeals to Congress, emphasizing the need for prompt and rational cryptocurrency legislation in these tumultuous times.
Grayscale vs SEC: Friday Midnight Deadline Looms for August 29 Challenge
Grayscale Investments achieved a significant legal victory when the D.C. Circuit Court ruled in their favour on August 29, allowing them to convert their Bitcoin Trust (GBTC) into an Exchange-traded fund (ETF). 
The court found that the US Securities and Exchange Commission (SEC) had arbitrarily and capriciously denied the proposal. 
The SEC was given a 45-day window to appeal, with the deadline set for October 13 at midnight. If the SEC chooses not to appeal, it is equivalent to approval, potentially paving the way for the first spot Bitcoin ETF in the US.
The SEC now has no valid arguments to deny a Spot #Bitcoin ETF.

If they don't appeal the Grayscale Spot ETF lawsuit, they have no choice but to accept them.

— Mister Crypto (@misterrcrypto) October 12, 2023
However, the market speculates that alternative arguments could be used to reject the ETF, possibly related to Coinbase's involvement. The outcome could affect the cryptocurrency market, with potential sell pressure.
Amidst Middle East Tensions, Coinbase CEO Pushes for Swift Crypto Legislation
Coinbase's Chief Legal Officer, Paul Grewal, has urged the US Congress to promptly enact sensible cryptocurrency legislation as the Middle East conflict escalates. 
He stressed the need for the crypto industry to thrive in nations upholding the rule of law rather than being forced into regions with lesser regard for human rights and public safety. 
The US Securities and Exchange Commission (SEC) categorizes most crypto tokens, except bitcoin, as securities, subjecting crypto platforms to regulatory oversight. 
Grewal's statement came in response to reports that Hamas had received approximately $41 million in cryptocurrency over three years, utilizing Binance for fundraising. Coinbase remains committed to preventing illicit cryptocurrency use through stringent measures like KYC checks, sanctions screening, and law enforcement collaboration.
Read "Coinbase Executive Urges Congress to Pass 'Sensible' Crypto Legislation Swiftly as Middle East Conflict Escalates" on SmartNews: https://t.co/CzJtIcKFBm

— Kevin (@KevinLMiami) October 13, 2023
Grewal's call for sensible cryptocurrency legislation may garner support from the crypto community as it seeks legitimacy and clarity. 
This development could contribute to a more favourable market outlook, with increased regulatory certainty potentially attracting more institutional investors and boosting overall confidence in the cryptocurrency market.
Bitcoin Price Prediction
On October 13th, Bitcoin (BTCUSD) is trading at $26,793.09 with a 24-hour volume of approximately $9.43 billion. Despite a minor 0.04% dip in the last day, it firmly holds its #1 position on CoinMarketCap with a market cap nearing $522.79 billion. 
This dominant cryptocurrency has 19,512,131 BTC in circulation out of its maximum 21,000,000 BTC. Technical analysis from a 4-hour chart reveals a pivot point at $27,208.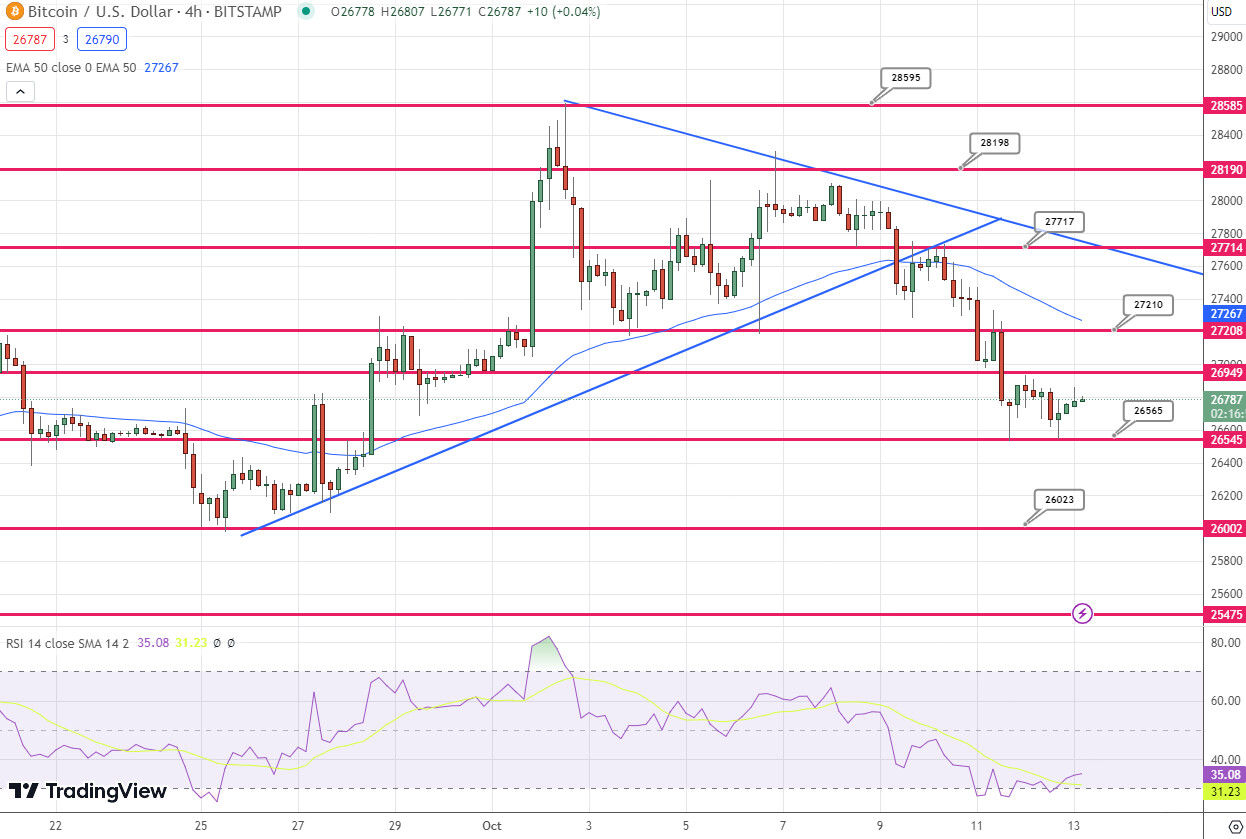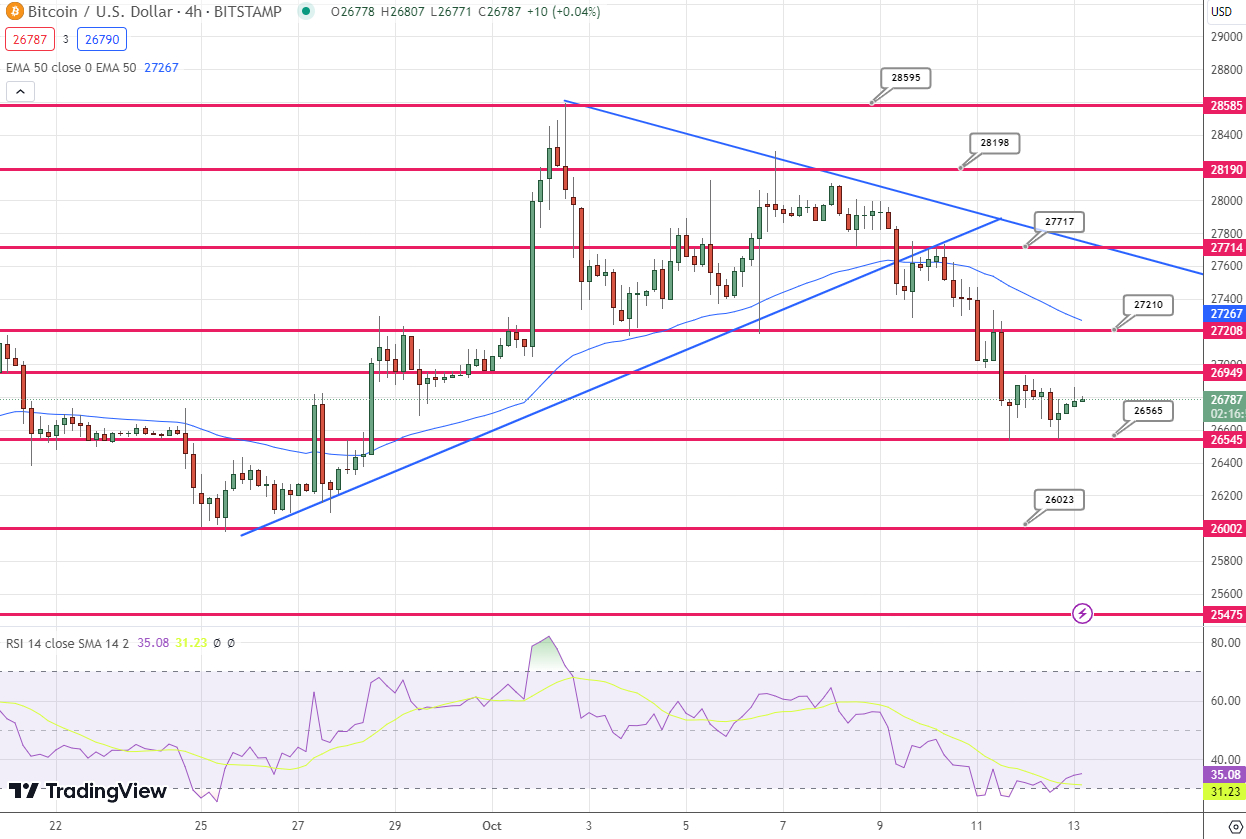 Resistance levels are marked at $27,909, $28,636, and $29,304, while support is seen at $26,461, $25,779, and $25,044. 
With an RSI of 33, the momentum suggests a potential oversold condition. The 50-day Exponential Moving Average stands close to the pivot at $27,284. 
The immediate trend appears bearish if Bitcoin stays below $27,208.
Top 15 Cryptocurrencies to Watch in 2023
Stay up-to-date with the world of digital assets by exploring our handpicked collection of the best 15 alternative cryptocurrencies and ICO projects to keep an eye on in 2023. 
Our list has been curated by professionals from Industry Talk and Cryptonews, ensuring expert advice and critical insights for your cryptocurrency investments. 
Take advantage of this opportunity to discover the potential of these digital assets and keep yourself informed.
Find The Best Price to Buy/Sell Cryptocurrency


Disclaimer: Cryptocurrency projects endorsed in this article are not the financial advice of the publishing author or publication – cryptocurrencies are highly volatile investments with considerable risk, always do your own research.
---