Bitcoin Price Prediction as BTC Wobbles at $30,000 Support – Is a Larger Sell Off on the Way?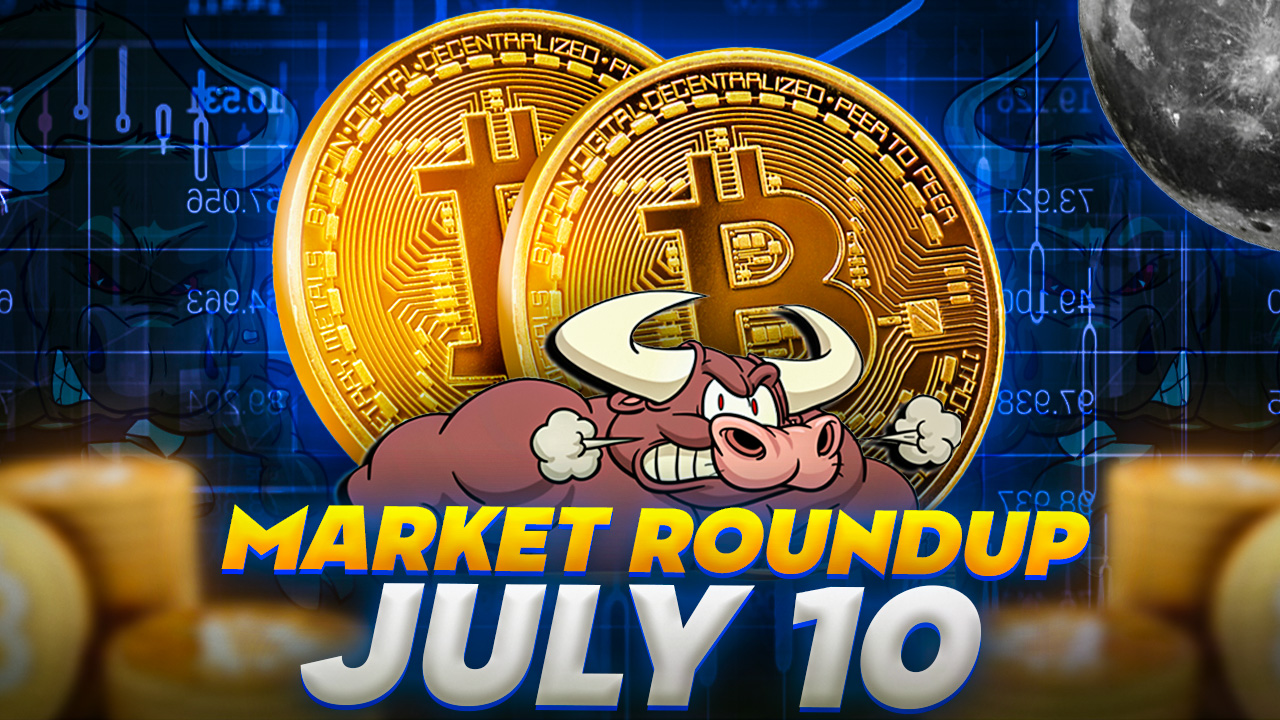 Bitcoin's price is currently teetering around the crucial $30,000 support level, raising concerns about the possibility of a more significant sell-off.
The cryptocurrency's stability at this critical juncture has attracted considerable attention among traders and investors, as they closely monitor its next move.
In this Bitcoin price prediction, we will analyze the market dynamics, technical indicators, and market sentiment that can potentially influence Bitcoin's trajectory in the near term.
Vitalik Buterin Highlights Bitcoin's Need for Scaling Solutions to Expand Beyond Payments
During a recent Twitter Spaces event, Vitalik Buterin, co-founder of Ethereum, emphasized the importance of Bitcoin adopting scaling solutions to expand its utility beyond being just a payment tool.
Buterin pointed out the slow transaction volume of Bitcoin and advocated for the implementation of second-layer scaling approaches like ZK Rollup to improve its scalability.
He also commended the development of Ordinals, a scaling solution within the Bitcoin ecosystem that addresses fee market and security concerns.
Buterin's remarks underscore the significance of scaling solutions in enhancing Bitcoin's functionality, although various factors, including market sentiment, would influence the immediate impact on its price.
The immediate impact on Bitcoin's price would depend on the overall market conditions, investor sentiment, and the actual implementation and effectiveness of scaling solutions in the Bitcoin ecosystem.
Bitcoin Price Prediction
Bitcoin, the dominant cryptocurrency, is experiencing a period of consolidation on Monday, characterized by a lack of significant price movement.
The price is hovering within a narrow range, with the upper limit near the $30,500 level and the lower limit around $30,000.
Examining the 4-hour time frame, it becomes evident that Bitcoin is facing substantial resistance in the vicinity of $30,500.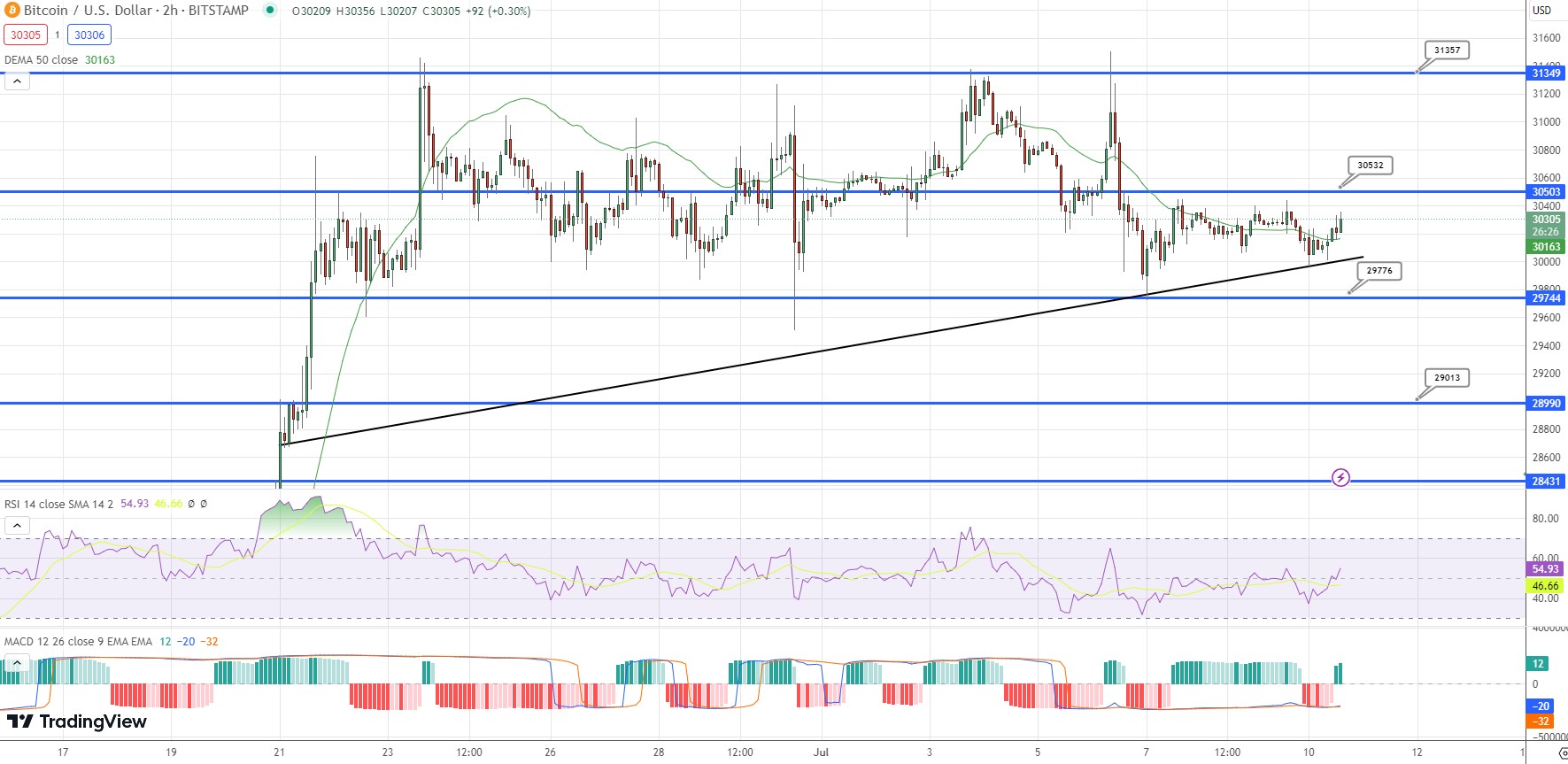 This resistance is strengthened by the presence of a double-top pattern and the 50-day exponential moving average.
On the other hand, the $30,000 level serves as a robust support, reinforced by a well-defined trendline.
It is expected that this trendline will curtail the downward momentum of Bitcoin, preventing a significant decline..
Top 15 Cryptocurrencies to Watch in 2023
Stay informed about the latest initial coin offering (ICO) projects and alternative cryptocurrencies by regularly exploring our carefully selected collection of the top 15 digital assets to watch in 2023.
This thoughtfully curated list has been compiled by industry experts from Industry Talk and Cryptonews, ensuring that you receive professional recommendations and valuable insights.
Stay ahead of the game and discover the potential of these cryptocurrencies as you navigate the ever-changing world of digital assets.
Find The Best Price to Buy/Sell Cryptocurrency

Disclaimer: Cryptocurrency projects endorsed in this article are not the financial advice of the publishing author or publication - cryptocurrencies are highly volatile investments with considerable risk, always do your own research.
---